Google and Facebook Conspire in Secret Deal; Carousell Media Group Launch "Recommerce" Platform
by Zara Briggs on 21st Jan 2022 in News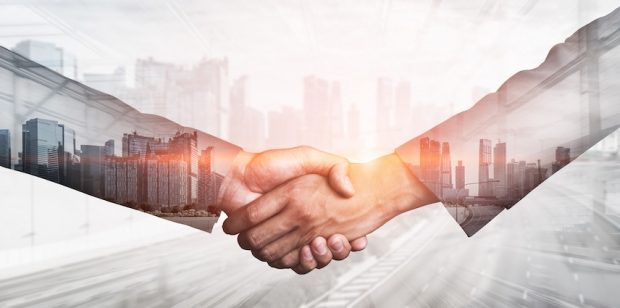 In this weekly segment, ExchangeWire sums up key industry updates in media, marketing, and commerce from around the globe. In this edition: An illegal deal between Facebook and Google has come to light in the third amended complaint in the "Google Digital Advertising Antitrust Litigation"; Carousell Media Group have launched Connect, a "recommerce" programmatic buying platform; Microsoft have agreed to buy Activision Blizzard in a deal worth $68.7bn (£50.57bn); and Crypto.com's CEO, Kris Marszalek, has confirmed a security breach of 483 accounts.

An illegal deal between Facebook and Google has come to light after a group of US states have filed their third amended complaint in the "Google Digital Advertising Antitrust Litigation". The 2018 deal allegedly advantaged Facebook, now rebranded as Meta, on Google's ad auctions, according to court documents filed on Friday (14 January). The document states, "Facebook would win at least 10% of all such auctions in which Facebook bid." In a statement, a spokesperson for Google, Peter Schottenfels, communications manager at the firm, has said that even though the complaint has been amended a number of times, "it is still full of inaccuracies and lacks legal merit." Although Meta haven't been named as a defendant in the case, they have also defended the agreement.
The complaint was first filed in December 2020, claiming that Google had broken antitrust laws to bolster their already thriving advertising business in unfair efforts to drive out competition. The tech giant was accused of "antitrust evils", with the group of US states hoping that this litigation will ensure that "Google won't be evil anymore." One particular exploitative strategy allegedly used by the tech giant was designed by their "gTrade" team to manipulate bids belonging to small business advertisers. The program, which was named "Reserve Price Optimisation", was created to dynamically adjust the price floors in Google's exchange per buyer based on what they would actually pay - accessed through publishers' user IDs. Facebook have seen themselves featured in this complaint a number of times.
Meta have also been named in a range of other complaints in recent months - the latest being a case filed by the US Federal Trade Commission (FTC) claiming that the social media titan "has long had a monopoly in the market". Last Wednesday (12 January), Meta's second attempt to throw out the anticompetitive lawsuit was dismissed after the FTC presented enough evidence in their amended document. In their failed attempt, the tech giant declared that Chair Lina Khan should be recused due to her alleged preconception of Facebook, and recent participation in the regulator's vote to authorise the amendments. Their evidence, however, missed the mark and the Court denied the complaints, stating that they refuse to "engage in such speculation". A trial will proceed, in which the Court anticipate the success of the commission will be "anyone's guess".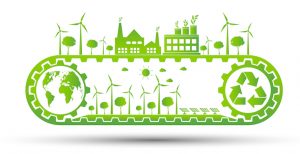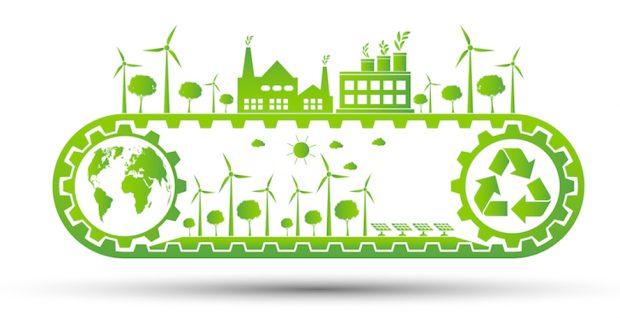 Marketing platform, Carousell Media Group, have launched Connect, a "recommerce" programmatic buying platform, providing users with alternative options to access their audiences on a larger scale - including video, display, audio, and CTV. According to Carousell, the product is unique due to the integration of first and third-party data to deliver end-to-end campaigns. This departure from walled gardens may increase throughout 2022, as platforms look towards more open approaches, away from the big tech playbook.
JJ Eastwood, managing director of the advertising platform, has commented, "we have witnessed unprecedented growth in recommerce over the last 12 months, that's being propelled by consumer demand for sustainability as well as ecommerce, and it's quickly becoming an important component of the consumer-brand relationship. However, because inspiration, discovery, and purchase can happen anywhere, we launched the Connect platform to allow brands to reach our buyers and sellers both on and off our marketplaces." 
Carousell Media Group, the advertising arm of Carousell Group, will also be establishing Carousell Search Ads which will enable marketers to "leverage real-time keyword searches", as part of their 2022 rollout under Connect.
In further news,Carousell Media Group's parent company, Carousell Group, have reportedly entered talks with L Catterton Asia, a special purpose acquisition company (SPAC), to go public via a merger, according to sources such as Bloomberg and The Business Times. An agreement could unfold as early as this quarter, however there is no guarantee that a merger agreement will proceed.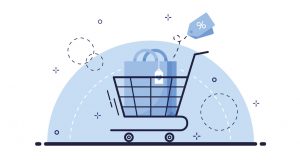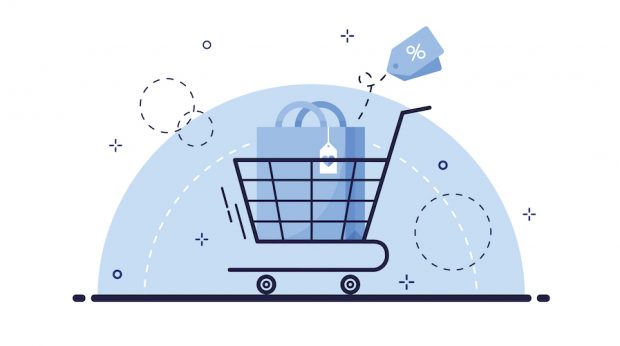 Microsoft have agreed to buy Activision Blizzard, an American video game holding company, in an all-cash deal worth $68.7bn (£50.57bn) - amounting to the largest acquisition the tech platform have entered into. Microsoft are expected to pay the parent of King USD$95 (£69.73) per share under the terms of the agreement, which is envisioned to be finalised in 2023. Should the transaction be approved by regulators, the Washington-based tech company will take ownership of gaming franchises such as Warcraft and Call of Duty.
Chairman and CEO of Microsoft, Satya Nadella, has commented, "we're investing deeply in world-class content, community, and the cloud to usher in a new era of gaming that puts players and creators first and makes gaming safe, inclusive, and accessible to all."
Subsequently, the move has taken a toll on competitors, with Sony's shares plummeting to their biggest one-day drop since the start of the COVID-19 pandemic. In the opening moments of trading on Wednesday (19 January), the Japanese conglomerate's stock dropped 9.8%, ending their short-lived 21-year high which began at the start of 2022. Others are, however, foreseeing benefits of this hefty move as suggestions arise as to whether Sony will need to mirror Microsoft's spending. A number of Japanese video game developers' stocks have spiked, including Square Enix and Capcom, whose shares have surged over 5% over speculation that they might be on Sony's acquisition radar.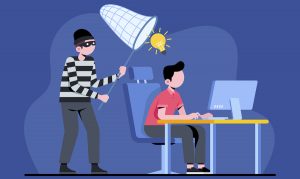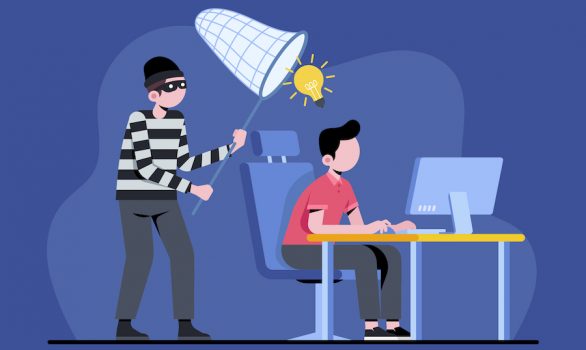 Crypto.com's CEO, Kris Marszalek, has confirmed a security breach of "about 400 accounts" in an interview with Bloomberg TV on Wednesday (19 January). In a blog post uploaded today (20 January), the exchange app announced that it was in fact 483 users that were affected by the hack that took place on Monday (17 January), but all accounts were fully reimbursed. An outside analyst estimated that USD$15m (£11.02m) was lost during the breach, however Crypto.com reported that "unauthorised withdrawals totalled 4,836.26 ETH (£11.14m), 443.93 BTC (£13.7m), and approximately US$66,200 (£48,638.45) in other currencies."
Marszalek described this security error as a "great lesson" which has resulted in a revamping to a new 2FA infrastructure. 2FA (Two-Factor Authentication) is an additional layer of security, where users have to present their 2FA code when carrying out certain actions. During the breach, hackers were completing transactions whilst bypassing this safety step. Subsequently, "Crypto.com introduced an additional layer of security on 18 January 2022 to add a mandatory 24-hour delay between registration of a new whitelisted withdrawal address, and first withdrawal."
Although crypto markets are becoming more and more significant in the financial sector, they're also becoming increasingly tempting to online hackers. A survey conducted last year by insights platform, Attest, has shown that out of the 500 US consumers questioned, over half showed interest in the concept of cryptocurrency - highlighting a promising future. But when it came to concerns, lack of trust landed near the top…and rightfully so. A report by Crystal Blockchain has estimated that over USD$4bn (£2.94bn) worth of cryptocurrencies was stolen in 2021, almost tripling 2020's result of nearly USD$1.5bn (£1.102bn).
Also this week:
- The MadTech Podcast Special: Expiration of Cookies
- IPA Bellwether Report Q4 2021: Budgets Increase Across the UK Despite Omicron Slowing Growth
FacebookGoogleMetaProduct Launch