The Sun's Paul Hood on Virtual Gifting, Location Targeting, and How Publisher The Sun is Diversifying
by Grace Dillon on 10th Apr 2020 in Podcast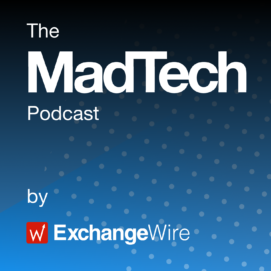 On this week's episode of The MadTech Podcast, ExchangeWire's Rachel Smith and Lindsay Rowntree are joined by Paul Hood, Digital Marketing Director, The Sun, News UK, to discuss the latest news in ad tech and martech.
On this week's episode:
– Chinese apps
are profiting nicely
via diversified revenue models, in a time when people are consuming more content than ever. Chinese podcasting app, Lizhi, had been struggling to turn huge listener audiences into profit. It then created a virtual gift platform, allowing listeners to buy virtual gifts for their favourite podcast hosts, and takes commission from these sales. This now accounts for 99% of their revenue, and they enjoyed steady increases in revenue during the lockdown in China in Q1.
– Location data services Foursquare and Factual
are merging
. Originally a location-based social media platform, Foursquare has become a local data and software business that helps agencies and advertisers monitor the success of their ads. Factual is a location software tool that helps marketers target and segment their audiences in more detail. Together with the acquisition of Placed by Foursquare last year, this positions the now merged companies well to cover location, footfall, audience segments, attribution and ad effectiveness (once people are allowed out of their homes again!). In the meantime, they are sharing anonymous data with government response teams and public health agencies to help ascertain population movement and behaviour during COVID-19 lockdown.
– BBC Global News
has teamed up with
CNN and Euronews, to set aside USD$50m worth of advertising inventory, with a combined reach of 800 million people, of free ad space for public health messages.
– Hood shares how News UK publisher, The Sun, is diversifying its content during the coronavirus crisis, in turn opening up new revenue opportunities.
TagsAppsChinaE-CommerceLocationPodcastPublisherSupply Side