Has The Rapid Growth In Online Video Meant TV Has Lost Its Ability To Deliver Both Audience & Cost Effectiveness?
by Ciaran O'Kane on 13th Feb 2012 in News 0 Comments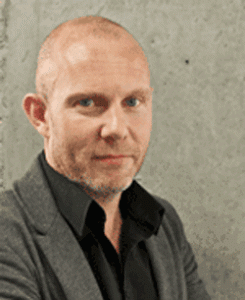 James Zipeure, Chief Operating Officer for VeNA (Video and Entertainment Network Asia) discusses how  online video is now worth $1.5B + across Asia Pacific region, and with the likes of Sony investing in IPTV and telcos decreasing barriers to entry via pre-paid, faster downloads and video advertising platform based technology now makes video real contender to TV.  Zipeure puts forward how greater emphasis must be placed on real-time analytics and fast tracking the shift in buying patterns through real-time optimization and deep transparency across ads, content, viewers and performance and goes onto discuss whether there is way TV and video advertising can work hand in hand.
Once upon a time when TV advertising first started, it signified a new era for brands.  TV delivered an incredibly effective way of getting a message out to a load of people really quickly.  TV soon became a must have for marketers and advertisers alike.  Now, 80 years on TV is still going strong – the global TV advertising market is worth $169B and increasing with the Asia Pacific market is now worth roughly $62B.  Over the past decade though we have seen extraordinary growth in new communications channels – in particular online – and more recently online video which has fuelled the arguments that TV is losing its ability to deliver both audience and cost effectiveness due to the divergence of consumer media consumption and in particular viewing habits.
Many of us know the famous quote from John Wanamaker that says, "I know half the money I spend on advertising is wasted, the trouble is I don't know which half."  This is no more evident than with the continuing argument around the increasingly cluttered TV market and ad breaks.  Lately this debate is gathering new pace, a problem intensified by the explosion of TV channels in pretty much all markets.  As we move away from the old analogue era and into digital broadcast, issues around channel conflict will rapidly increase, outlining the need for brands to diversify into new media opportunities if they are to survive in this ever increasingly complex digital arena.
As these new media opportunities increase so will the cost of delivering effective optimized TV campaigns.  As consumer appetites for more varied on demand and free content supply grows, so does the advertising video market.  Across Asia Pacific online video advertising is now worth $1.5B + with estimates of 19% CAGR over the next 4 years.  This growth rate will intensify as companies such as Sony increase their investment in IPTV operations and content distribution; Telcos decrease barriers to entry through cheaper pre-paid services; phones and faster downloads and video advertising platform based technology competition intensifies.   This growth will not only help combat ever-escalating TV costs but deliver what has already been proved to be a worthwhile contender to TV.
After shouting at TV buyers for the past 5 years about shifting their dollars to video, the same arguments still stand true – it's just that we have become a little better at rationalizing our position.  Our case though is not totally built yet.  Much of the research is still adhoc and if we are to be taken seriously we need more hard evidence of effectiveness.  Even with numerous methods of measuring online interaction, none of these are comparable with the data developed by the commercial TV companies which right or wrong have spent decades fine tuning and marketing their leadership of the media stratosphere.  Greater emphasis must be placed on real-time analytics taking the guess work out of the effectiveness equation and fast tracking the shift in buying patterns through real-time optimization and deep transparency across ads, content, viewers and performance.
But if performance is an absolute essential, what about brand safety?  TV has always prided itself on brand safety and family safe environments and most countries have strict and enforceable rules about what can be shown at particular times and to whom. The same I'm afraid cannot be said about the internet.  We have already seen a number of tools within the market that can pick up the majority of unwanted or defamatory sites, but up until now these have not been fool proof.   So is there a better solution?  New technology available recently through the likes of VideoHub now lets us pick up not just text but content on any site as well.  This technology should bring our industry complete confidence that we are not only delivering quality premium content but doing everything possible to protect and position brands within this unique environment.
So is there a way TV and video advertising can work hand in hand?   We have been living in an era of anti-social TV for decades, but now a new experience is emerging.  The typical 'family room' is being replaced by online virtual environments accessed through personal devices.  While the social element of TV is not new, the term "social TV" is now used to describe a new breed of services that integrate other communication features like voice, chat, context awareness, peer ratings and integration with social media on the web, to support an active TV experience rather than a passive one.  This is a win for all. Broadcasters get improved data on their audiences and can offer integrated web ideas and sites; viewers get interactive community-oriented social television and can make real time viewing choices based on mood and their network of friends. Web-based communities and social media sites can now make more headway into IPTV broadcast TV.
With this escalating movement towards a better dialogue of analytics between digital video, TV and social interaction we can only expect improved results for advertisers all round. Our overall goal though is to position online video as not only an instrumental part of the consumers' daily media behavior but we help deliver quality content and advertising opportunities for brands.   If we get it right we can only see increased confidence within the market but more importantly more $$ to follow.
Follow ExchangeWire APAC on @ew_apac
Join us on Linkedin: ExchangeWire: Ad Trading, APAC
TagsAd NetworkAdvertiserAgencyAnalyticsAPACDigital MarketingDisplayMedia SpendTargetingTVVideo