Reinventing The Agency Model In The Big Data Era
by Ronan Shields on 22nd Jul 2014 in News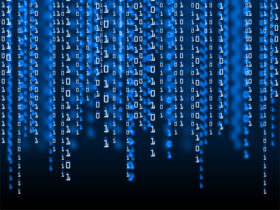 In a two-part look at how the growing importance of 'big data' and the subsequent emergence of programmatic media-buying, ExchangeWire examines the potential threats it poses to traditional media businesses, and just how they must adapt to survive in the contemporary era.

'Big data', 'programmatic buying' and 'client-direct' are some of the common parlances in contemporary digital media practice, but these phrases are more than just jargonistic terminology, indeed they signify a fundamental shift in media practice, and the skill sets necessary in the 21st century.
It would not be a misnomer to label the the contemporary media practice, as the 'big data era', with almost every sector of the industry claiming that data now underpins the core of their practice, from planning, to execution and evaluation.
This has been accommodated by the emergence of ad tech, and the shift towards programmatic media planning, but as with all disruptive technologies, it brings with it a potential threat to the interests of established players.
In the programmatic era, traditional media buying agencies – whose business models are often based on the number of personnel they employ and subsequently bill clients for – are often fingered as the most likely victims to this seismic industry shift.
This publication has often documented how agency holding groups often champion their media trading platforms as audience targeting platforms, as opposed to a simple trading desks, as well as how the growth of open auction-based 'programmatic' trading is a threat to media agencies' USP.
Namely their ability to buy digital advertising at a global scale for its clients at the cheapest price possible. And this publication has also went on record to discuss the potential threat of disintermediation of the traditional media agency, as ad tech players are growing increasingly bold in their approaches towards clients.
Will brands bring media-buying in-house?
As we are all aware, a lot of brands – including some of the biggest advertisers in the world such as Kellogg's, P&G and Unilever – have begun to explore, if not implement, setting up their own trading desks.
This prospect was raised at the recent ATS Singapore event hosted earlier this month where Michel de Rijk, Xaxis, managing director, APAC, said that he believed that while some clients may want to bring media-buying in-house, but more often this proves too difficult.
"There will be a handful that will bring it in-house, but then there's those that are behind them that think they can do it in-house," he said.
"Those that have, talk about it at a conceptual, but aren't able to show publicly how successful it has been yet."
De Rijk also drew comparisons to search, adding that many brands brought their search activity in-house only to later reappoint search agencies as they found it was much harder than they had previously realised.
Meanwhile, fellow ATS Singapore panellist, Stephen Tompkins, AOD director, Vivaki, South East Asia, also added: "A lot of the brands we have spoken to about it, are far, far behind, when it comes to linking up their teams programmatically, and being able to drive global strategy, and then make it agile enough to be applied locally."
Similarly, Martin Kelly, CEO of Infectious Media (a company that often uses the client-direct model in the programmatic sector), says that his company is not solely reliant of brands' media plans.
"Our business is a mixture of getting added to the media plan," he said. "I'd say that while a lot of clients are aware that our services can help improve their media-buying. But increasingly you find that lots of clients [brands] just want problems solved, and that's helping deliver sales.
When asked if he sees clients moving to bring their media-buying in-house, Kelly adds that while a lot of brands – especially tier-one names such as the FMCG stalwarts listed above – he believes that vast majority of brands are aware improvements can be made, but there is little evidence of them wanting to completely abandoning their old models.
"There's a lot of brands are aware over how their data can be addressed, but not all of them want to bring it in-house, they'll often want others [third-parties, which can include tech vendors and media agencies] to run it [programmatic buying] for them.
"There is talk of the rise of the chief digital officers [in charge of programmatic media buying] within brands, but there's little of it in evidence at present."
The role of the media agency in the programmatic era
So while trading desk staff and ad tech vendors alike are confident that brands are some way off closing their media-buying budgets to third-parties, what is clear is that the traditional media buying agencies within the holding groups will have to alter their skill set to reflect the shift in market dynamics.
Speaking recently at the Adobe EMEA Summit, Steve Simpson, Starcom MediaVest Group, global leader, analytics, described how it was "a great time to be the data guy in an "agency group".
Simpson was speaking on a panel where he added: "We started out as basic campaign reporting 20 years ago, but obviously I'd say we're on the 'fourth evolution of data' within agencies, the first was reporting.
"The second was using to get ROI, then it was understanding digital and working out things like last-click attribution, so now we're looking at how data powers agencies end-to-end, and connecting it to everything we do."
Fellow panelist Mike Potts, Havas Media Group, chief data officer, added: "Clients are woefully underprepared to take advantage of their data, as it's most silo'ed… there's a huge challenge on putting that data together and to share it [with others within the advertising chain]."
Meanwhile, Simpson shared his opinion on the role of the media agency – especially as brands look to single ad tech stacks powered by the massive enterprise plays such as Adobe, IBM, etc – is to help facilitate the brand's work with publishers.
"The role of the agency is to help facilitate the brand's work with publishers. I believe we sit uniquely between a marketing challenge and the solutions," he said.
"As an agency we're the closest to consumers, we believe that's true, as we make 'stuff' [to solve challenges] happen from day-to-day… we'll never have 100% market share of building the enterprise solution ad tech stack, but by doing things [i.e. campaign planning and execution] day-today media agencies will be relevant."
In part 2, ExchangeWire will examine how media agencies are altering their traditional hiring practices to facilitate brands' desire to become more systematic in how they approach their media strategies.
TagsAdvertiserAgencyAPACATSBrandingCreativeCross-ChannelDataDigital MarketingDMPExchangeLocationMartechMedia SpendProgrammaticPublisherSingaporeTargetingTradingTrading Desk