O'Kelley: 'I Think We're Starting to see the Whole Internet be Redefined'
by Ronan Shields on 8th Jun 2015 in News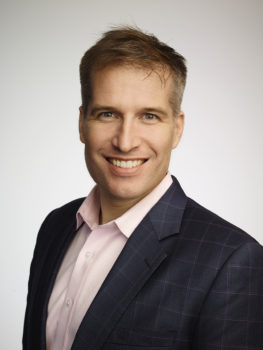 Ahead of AppNexus' series of events to be held in London later this week, Brian O'Kelley, AppNexus, CEO, speaks with ExchangeWire to discuss its first developer event, live data log streaming to help enable real-time business decision-making, and the prevailing dynamics of the 'ad tech power game'.

EW: You are about to host what you've billed as the first-ever ad tech developer conference – AppNexus Optimise – what level of attendee are you expecting, and why introduce this to the roster of events you host?

BO'K: So far we've had a very senior crowd register, we've had a lot of CTOs, chief data scientists from a large range of interesting companies that are trying to build data science teams. We want to bring them together to show them the progress we've made in investing in API-first innovative ideas we're bringing to market. For instance, in the past few years we've brought out the first real-time pre-bid data provider, as well as the industry's first app marketplace.
EW: So what do you actually have planned for the event?

BO'K: Recently, we've had clients come up to us and ask if we can provide real-time streaming of all the data we collect so they can process it immediately, and then actually process things. Technically, this is very difficult, as we're serving 150 billion events a day, and also incorporating all the permissions and business rules was also a daunting task.
We've built a beta and had a number of customers that have been testing this, and it will be ready to go live, and announce to our developer community. We can stream it [the data] out live to a customer's data centre. This then helps them to live-process all the data coming through.
This is just one more step to allowing the next kind of innovation. So if you see a behaviour happening, then you can actually make a change to a creative or campaign in real time. We have some pretty cool demos that our team has built to help stream the internet to ourselves. Basically, every single ad that is served, you can find out about it in seconds.
We also have another pretty cool announcement that we'll make at AppNexus Optimise, but it's not something I can talk about more at the moment, but what I can say is that it can help developers build on top of our platform, and that I think it will raise some eyebrows.
EW: During the last AppNexus Summit in New York in 2014, you made a big commitment to 'fraud-free' traffic. What are latest updates as regards this initiative?

BO'K: One of the sessions of the week's proceedings will include a presentation from our inventory quality team that are looking for non-human traffic, and how they consume those streams [of data] internally. So basically they will be showing how we use our own data internally to help find real business value.
Now we can almost instantly find bad business behaviour, and start to take care of it almost immediately. I think this is good news not only for us, but for the whole industry. The two above developments are both helpful for developers and us as well.
EW: In addition, you will also be hosting the more traditional AppNexus Summit, London, what do you additionally have planned for that?

BO'K: At the AppNexus Summit [Wednesday] there will be a few key themes. We are also thinking about innovation, and ways we can help foster that, so that's more of an event targeted towards executives taken from agencies and publishers from across Europe.
Aside from innovation, the day will look at everything and ask: 'what does all this industry craziness actually mean?'
In fact it was Michael [Rubenstein, AppNexus, president] who coined the term 'ad tech power game'. We called it [beginning in November last year] and we think this is a struggle that we're right at the heart of.
Since then there's been some really high profile examples. For instance, what does it mean now that AOL and Verizon Wireless are getting together? Particularly in a world where Facebook and Google are getting increasingly aggressive, and trying to 'win the internet', not just by rolling out ad products, but also by getting publishers to just give them their content. Then you have to think about what that means for agencies and marketers, and how do we all survive in such a world? These are things we always think about.
In addition, there'll be a couple of more product announcements that we'll make on that day, about some more of the things we plan to roll out.
EW: You raised the example of the AOL and Verizon pairing and what this means for the 'ad tech power game', how do you see the re-emergence of telcos affecting the dynamics of it?

BO'K: Well if you look at other examples of telco companies buying in to the trend, we have Singtel buying several interesting ad tech companies [with Singtel's Amobee buying Adconian and Kontera]. There is a perceived knowledge out there that telco companies need to be more than just a telco, or a pipe. Unquestionably, if you are in the pipe business, you need to be asking yourself: 'what is my role going forward?'
At a high level, it couldn't be more interesting. You only have to look at Tim Cook [Apple, CEO] who criticised Google and Facebook for being too aggressive on privacy and advertising. Well, that's because he can afford not to have it, but now we have telcos turning around and saying: 'Hey, we kind of need it [advertising].' So it's really interesting to see how businesses evolve and turn around. I just think we're seeing the whole internet be redefined.
Right now, almost everyone in our [ad tech] space is small compared to these big companies [such as mobile operators], and now we're starting to see all sorts of dynamics play out. For instance, we have [Japanese mobile operator] Softbank making billion dollar investments in ecommerce plays. About 10 years ago it was the portals that were empire building, with the likes of AOL, Microsoft and Yahoo the biggest names; but now it's much more viable that you talk about [Chinese online companies] Alibaba and Baidu in such terms.
While it's fascinating, I have no idea as to what to expect next, but what's clear is that if you can figure out what your sustainable, competitive advantage is then you're going to be fine, and if you don't have one, then you're going to be in trouble. What we always work on with our clients is what exactly is that sustainable advantage? The key question is: 'what is it you can do that no one else can do?'
We see our job as building a platform that allows advertising companies to build a platform that really allows them to build something special.
Ad FraudAd ServerAdvertiserAgencyAnalyticsAppleATSBrandingDataEMEAFacebookGoogleMartechMeasurementMedia SpendTradingTVViewability