Private Marketplaces to Drive Half of APAC Programmatic Video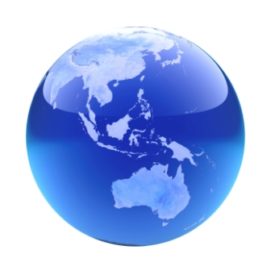 Private marketplaces are fuelling programmatic media buying and this preference for dedicated, defined inventory trading is increasingly apparent in the Asia-Pacific region.
According to SpotXchange, more than 40% of impressions sold through its programmatic platform were traded through private marketplaces; adoption of which grew 112% in the first half of 2015, compared to the previous year. ExchangeWire posed some questions to SpotXchange Founder, CEO, and President Mike Shehan who elaborated on the appeal of private marketplaces and why they might make more sense for marketers in the Asia-Pacific region.
ExchangeWire: What's driving this growing use of private marketplaces?
Mike Shehan: Publishers and advertisers are seeking to develop closer relationships with each other as they move more budget from direct sales to marketplace buys. With a closer working relationship, both parties benefit from greater transparency when it comes to inventory availability and pricing.
The system enables more traditional media buyers, many of whom have reservations regarding programmatic trading, to test the waters, if they have reservations about the open marketplace. It gives buyers and sellers greater control, reduces complexity, and opens up access to select pockets of premium inventory.
Amid a call for more transparency in the industry, would you say the lean towards private marketplaces is taking everyone a step backwards?
It's actually a step forward for the industry. Marketplaces provide more options, control, addressability and efficiencies for buyers, and give them the transparency to track where their ads are served on an impression-by-impression basis.
What are some key benefits, as well as challenges, from running private marketplaces?
Private marketplaces offer two-way transparency, high-value content from premium publishers, audience targeting, and automation and scale benefits to advertisers. Publishers that continue to sell some 90% of their inventory through traditional direct sales, then sell the remaining in programmatic marketplaces at sub-rate card pricing, are missing out on additional value. By utilising the added options, addressability, and efficiencies of marketplaces, publishers can charge a 20% to 30% premium on a larger chunk of inventory.
Some of the main challenges around private marketplaces stem from their recent emergence as a popular tool. The understanding around setup from both a buy- and sell-side perspective, as well as how to best utilise them on an ongoing basis, are still growing among publishers and buyers alike. As a result, initial expectations between the buy and sell side don't always align. Some advertisers are approaching PMPs like they do the open markets, trying to find very granular audiences at scale, while publishers are using them to trade top shelf inventory at elevated CPMs.
In Asia-Pacific, where quality inventory is scarce and lacks scale, private marketplaces could help guarantee premium inventory for brands willing to pay a price for it. However, that means smaller brands would naturally lose out. What's the alternative for marketers with smaller budgets, but need scale?
Not necessarily. The advertiser relies on its own, or its media agency's, relationship with publishers for direct-sold inventory. It's these same relationships that will decide whether or not access to private marketplaces is extended. Due to automation, ultimately, more relationships of this nature can be built. In addition, their prevalence is rapidly growing.
Globally, private marketplaces now account for over 40% of impressions served through SpotXchange's platform. In Asia-Pacific, we expect they will account for 50% of programmatic video ad sales by the end of the year.
How should Asia-Pacific publishers decide whether to tap a public or private marketplace?
It should not be looked at as an either-or decision. Used in parallel, the combination of open and private marketplaces can supercharge programmatic buying towards new levels of efficiency and effectiveness for advertisers. Buyers and sellers should leverage the strengths of each buying style.
Would private marketplaces make more sense (as it provides better control, targeting) for Asia's mobile ad space, considering this region's mobile landscape is highly complex and fragmented with multiple operating systems, platforms, and OTT apps in play?
Yes, in situations of fragmentation and complexity, private marketplaces can help define, for both parties, the parameters of their video campaigns, and make the trade more manageable.
Ad dollars spent on mobile video through SpotXchange's platform in Asia-Pacific grew 96% quarter-on-quarter in the second quarter of 2015 and we expect to see mobile video CPMs grow significantly this year as advertisers embrace the medium for big-budget, brand-building video campaigns. Mobile now accounts for 29% of media spend on our platform in this region, which is ahead of the global average as well as Europe and the Middle East, where mobile accounts for 19% and 11%, respectively, of ad spend.
TagsAd NetworkAdvertiserAgencyAPACCross-ChannelExchangeIndustry InfrastructureMedia SpendMobilePMPProgrammaticTargetingTrading Desk