The Trade Desk Tunes into Programmatic Audio in APAC; OohMedia Makes a Move for ECN in AU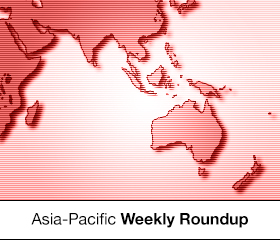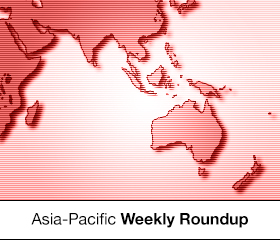 In this weekly segment, ExchangeWire sum up key industry updates on ad tech from around the Asia-Pacific region – and in this edition: The Trade Desk tunes into programmatic audio in APAC; OohMedia makes a move for ECN in AU; Dentsu Aegis goes for Happy in India; Publicis merges Saatchi & Saatchi units in Malaysia; Mobads buys Singapore mobile ad network; and executive appointments at comScore SEA & Rubicon ANZ.
The Trade Desk tunes into programmatic audio in APAC
The ad tech platform has introduced programmatic audio services in Asia-Pacific, allowing advertisers in the region to buy digital audio inventory, in addition to other media.
They said they had tested the new offering with major brands and were now making it available to the wider community. This would include partnerships with music streaming providers so that advertisers could access inventory from various sources, namely, Spotify.
The Trade Desk's Asia senior vice president, Matt Harty, said: "The Trade Desk offering will enable agency trading desks to access Spotify music advertising inventory across the Asia-Pacific region, which includes their valuable audience data. Music streaming is booming across the region and we are already seeing big brands jump on board."
The platform's integration with Spotify would include targeting capabilities based on specific moments, such as commute, workout, and party, the vendor said. Buyers would be able to target, in real-time, moments based on age and gender.
Noting that digital audio offered an ideal platform for programmatic media buying, Harty said: "[Digital music] delivers mobility and the ability to curate your own experience. These elements lead seamlessly to the precision-targeting nature of programmatic advertising. As a result, we believe audio will make one of the fastest transitions to programmatic of any medium we have seen."
Spotify's Asia-Pacific head of business marketing Joanna Wong added: "This added offering of programmatic inventory will definitely enhance the listener's ad-supported listening experience and the partnership [with The Trade Desk] will help brands use our platform to tell their story."
OohMedia makes move for ECN in AU
The outdoor media company have announced plans to acquire Executive Channel Network (ECN) International's business in Australia for USD$68.5m (£55.24m), taking over the latter's network of digital screens in office buildings and ad displays in carparks.
Led by its wholly-owned subsidiary Inlink Group, the acquisition would provide a combined offering that reached more than 3,500 displays and an audience of more than 1.8 million a week.
According to local reports, OohMedia CEO Brendon David Cook said the merger would consolidate OohMedia's footprint in the "highly valuable CBD office segment" and further drive engagement with audiences through a portfolio of digital and classic screens in "unmissable locations".
"It allows for deeper 360-degree engagement between brands and their audiences through innovative advertising solutions that ensure advertisers are getting the right message to the right person at the right time", Cook said.
If approved by shareholders, the acquisition would mark OohMedia's second this half of the year, following its buyout of Junkee Media in July.
Dentsu Aegis goes for Happy in India
Dentsu Aegis Network says it has inked an agreement to acquire Indian creative marketing agency, Happy Creative Services, in a move to bolster its offering in the local market.
Slated to close in the next few weeks, the acquisition would see Happy rebranded as Happy mcgarrybowen, joining the group's agency brand and marking the latter's first presence in India.
Happy, based in Bangalore, was established in 2007 and operated with 100 employees across three disciplines: brand design, integrated brand communication, and digital. Its co-founders, Kartik Iyer and Praveen Das, would join mcgarrybowen's Indian leadership team and report to Dentsu Aegis Network's South Asia chairman and CEO, Ashish Bhasin.
Bhasin said: "Happy have carved out a very strong digital and creative reputation in the Indian market… [Iyer and Das] are prominent and well-respected figures in the industry, and this acquisition will add creative bench strength to the wider team."
He added that launching the brand in India would drive mcgarrybowen's goal to displace current market rankings for the first time in 80 years and become India's second-largest agency group in the country by end-2017.
Publicis merges Saatchi & Saatchi units in Malaysia
Publicis Groupe says they have merged the Malaysian operations of their creative and digital agencies, Saatchi & Saatchi and Saatchi & Saatchi Arachnid, with the consolidated entity taking on the latter's digital brand name.
The announcement came after Tan Kien Eng took over as head of Publicis One Malaysia earlier this year, and would see David Soo, head of Arachnid and chief integration officer of Publicis One, taking the reins at the newly merged Saatchi & Saatchi Arachnid.
Tan said in a media release: "With this consolidation, we are bringing together talents from two prolific brands for the benefit of our existing clients. In essence, we are creating a powerful new agency with Arachnid's reputation as a home-grown, award winning digital agency and Saatchi & Saatchi's iconic global creative reputation."
Mobads buys Singapore mobile ad network
The London-based global ad network have bought out BuzzCity in a move touted to enable Mobads to serve brands in addition to direct-response mobile marketing.
The combined networks would offer a platform with more than one billion impressions and 35 million clicks a day, providing reach into Southeast Asian markets, as well as South Asia and Africa, Mobads said.
Their CEO Sacha Jacobs said: "The mobile advertising segment still shows enormous growth potential for the next four years, with a doubling of smartphone penetration in the emerging markets.
"As the availability, affordability, and desirability of smartphones has increased, penetration of this device will continue to surge in that region", said Jacobs, adding that BuzzCity's presence in Asia and Africa would further provide reach and scale.
Executive appointments at comScore SEA & Rubicon ANZ
comScore have appointed Jonah Ken Tan as their Southeast Asia vice president, responsible for leading the measurement firm's business across the region including Singapore, Malaysia, Indonesia, and Vietnam.
Based in Singapore, Tan reports to Asia-Pacific senior vice president Joe Nguyen and replaces former executive Kerry Brown.
Before joining comScore in 2014 as Asia-Pacific solutions director, he was director of digital sales at Singtel, where he ran the telco's online store and telesales business in the consumer division.
Over in Sydney, Rubicon Project said they had brought on Simone Krakowiak as their new country manager for Australia and New Zealand, where she would be responsible for business development and driving the adoption of the company's automated ad platform.
Reporting to Rubicon's Asia-Pacific managing director Rick Mulia, Krakowiak has spent most of her eight-years experience in the mobile ad industry, holding business development roles in VDOPIA, Big Mobile, and Sensis MediaSmart.
During her tenure at VDOPIA, she helped build a network of partners that included trading desks, DSPs, SSPs, and other marketing technology vendors and mobile specialist agencies.
AdvertiserAgencyAPACAudioAustraliaDOOHIndiaMedia SpendMobileProgrammaticTrading Desk