APAC Marketers Must Follow AI to Reach New Audiences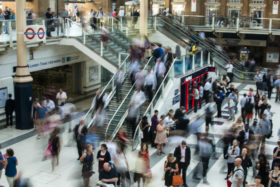 With artificial intelligence (AI) and other technological developments creating more ways to engage consumers, brands in Asia-Pacific need to ensure they are ready to tap these new avenues.
The emergence of autonomous vehicles and mobility as a service, for example, would open up new windows to engage an audience that would no longer need to focus on the road, said Tripti Lochan, VML's Southeast Asia and India CEO.
She believes that changes in the automotive industry will have a significant impact over the next decade, especially with market estimates predicting that as many as 96% of vehicles in the US would be autonomous by 2030.
With these hitting the road, consumers would be looking for ways to fill their time, opening up opportunities to engage them, including new content, entertainment, and e-commerce services, Lochan said in an interview with ExchangeWire.
In addition, the rise of ride-sharing services would drive a world of multi-modal transportation, where consumers could transit from shared bicycles to train stations and into ride-sharing cars. They could order food on the train and arrange for it to be picked up at the station on their way home.
"And with smart cities coming into Asia in a big way, which is all about connectedness, all of these vehicles will have transponders that will transmit data", she said. "Imagine the volume of data that is going to be analysed and how predictive that will be."
She added that these developments would lead to changes in economic and business models where insurance policies, for instance, would have to take into consideration how consumers would transit on a daily basis.
VML itself already was betting on technologies, such as the Internet of Things (IoT) and big data analytics, to ensure the agency was ready to embrace the changes, she said. "Data is going to be what powers everything in future."
This, then, meant brands must have the ability to provide the right customer experience, including the need to meld skillsets in marketing as well as technology.
"CMOs have always been the ones thinking about the customer and perception of brand; while CIOs are the tech nerds in suits who have serious conversations about infrastructures companies need to build", Lochan said. "Their concerns are security and are risk-averse, whereas CMOs want to try new things and be seen as embracing the latest technology and fad so the brand stays relevant in consumers' minds."
She said the future would see a need for "customer experience officers", to whom CMOs and CIOs reported. "Experience needs to be brand-led, but you can't separate it from technology. It's a new breed of people who will lead organisations in future."
It was perhaps with this in mind that traditional technology and consultancies, such as Deloitte, McKinsey, and Oracle, were acquiring digital agencies and ad tech capabilities.
Market competition indeed was heating up, Lochan acknowledged, which further underscored the need for agencies such as VML to ensure they, too, continued to invest and build-up their skillsets in areas such as IoT, AI, and analytics.
She said it also would take a while for the likes of Deloitte and McKinsey to fully integrate with their acquisitions, as well as catch up with media agencies that already had strong expertise in consumer engagement.
Brands must be willing to pay to drive transparency
Just as agencies needed to evolve and offer new skills, brands, too, should change their perceptions and treatment of ad tech.
Some marketers in the region, for instance, still associated programmatic primarily with cost savings and efficiencies. They seldom viewed it alongside brand-building activities, even though it could be tapped to do so with the right combination of configuration and tools, she said.
Challenged by clients' focus on dollars and cents, she noted that her team would spend time educating and using case studies to explain how programmatic could be used beyond a transactional way.
In addition, she urged brands to set aside budget to run tests and obtain proof points to see the impact of programmatic for themselves. On their part, agencies needed to earn the trust of marketers, especially smaller businesses that had limited budgets to support their marketing efforts, and ensure such funds were used to run only tests that were essential.
In this aspect, marketers who demanded more transparency also should be willing to dig into their pockets to support this.
Lochan said: "Absolutely, we owe it to our clients to provide them with full transparency in terms of what they're spending on and what they're getting. However, I think there are problems around how we charge for our services because these have been marginalised so much."
She explained that agencies felt increasing pressures to adjust their fees while, at the same time, needed to hire people to support the services clients were demanding. This could lead some to take shortcuts to make a decent margin.
"Clients also have to be ready to pay properly for the people needed to service the business that agencies are putting forth. It's a difficult discussion, but one that we need to have [to change things]", she said. "If we are to have transparency, we need to have it on both ends."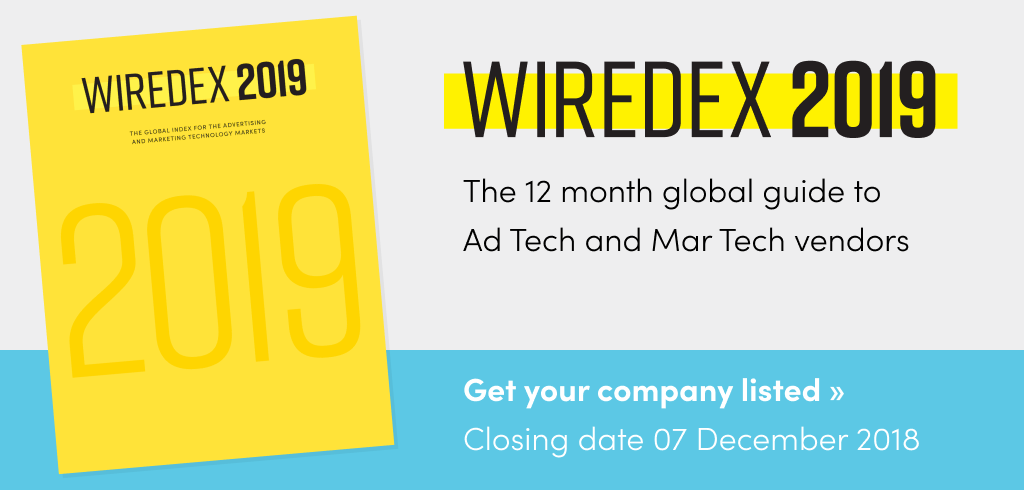 TagsAd TechAdvertiserAgencyAPACArtificial IntelligenceDataMartechProgrammatic