China Online Video Ads Hit £1.36bn; APAC Consumers Will Recommend Charitable Brands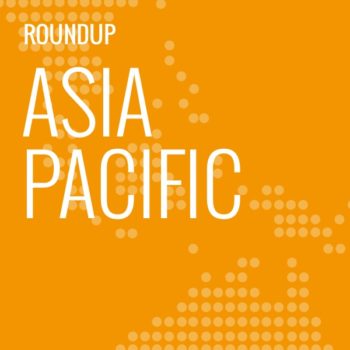 In this weekly segment, ExchangeWire sums up key industry updates on ad tech from around the Asia-Pacific region – and in this edition: China online video ads hit £1.36bn; APAC consumers will recommend brands that are charitable; Singapore TV network unveils VR incubator; and AU OOH provider lights up Gold Coast digital billboard.
China online video ads hit £1.36bn
Online video ads in China climbed 30.7% year-on-year to clock ¥12.02bn (£1.36bn) in revenue for the third quarter of 2017.
Compared to the previous quarter, revenue for the sector grew 14.8%, fuelled by "intensive" launch of user-created content, according to iResearch.
The research firm noted that growth for instream video ads had slowed, pushing video platforms to try out new forms of advertising. It added that outstream video ads currently were seeing "relatively great success" and pushing video platforms to change the layout of their content.
Revenue for China's total online video market grew 14.4% year-on-year to hit ¥21.86bn (£2.48bn) for the third quarter, up 18.9% from the previous quarter.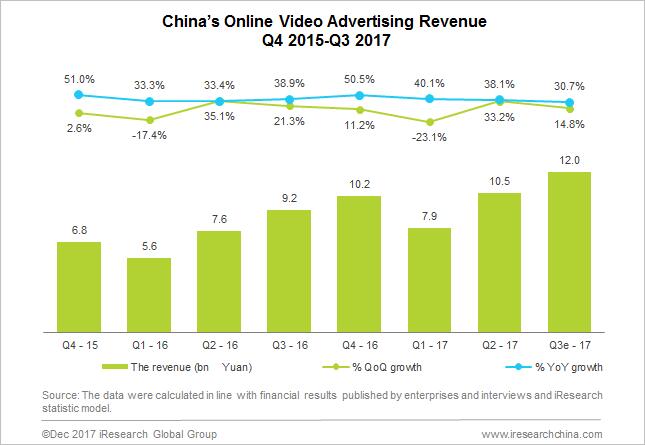 APAC consumers will recommend brands that are charitable
Some 62% of consumers in Asia-Pacific are more likely to recommend a brand to their family and friends if it donates a portion of its annual profits to charity.
This figure stood at 75% in Indonesia and 70% in Thailand, and at 55% in Australia and Hong Kong and 51% in Singapore, revealed a study by YouGov Omnibus. The survey polled its Asia-Pacific panel, which comprised 9,000 respondents across nine markets, including China, Malaysia, the Philippines, and Vietnam.
Across the region, 50% believed brands should bear the responsibility of ensuring their supply chain did not harm the environment. This was highest in Australia where 58% felt likewise, compared 42% in Thailand, where it was the lowest.
In addition, 87% of Australians felt that businesses had a responsibility to do social good, indicating the importance of local brands to have some form of corporate social responsibility, the report noted.
Another 57% of consumers Down Under believed businesses should ensure their supply chain was free from damaging practices, such as forced labour, while 48% felt they should support upskilling within the community.
"In order to get ahead, brands now have to go beyond simply proving that their given product is a cut above the rest", YouGov said. "Smart businesses looking to distinguish themselves need to work hard to showcase their values as well."
Singapore TV network unveils VR incubator
Mediacorp Studios has unveiled an incubator programme aimed at beefing up in-house skillsets in virtual reality (VR) that can be used to produce "compelling experiential content".
The year-long acceleration schedule comprised specialised training conducted by VR experts and consultants, the Singapore TV network said, adding that CGangs International had been roped in as its training partner. The programme had commenced in November 2017 with 30 attendees from its production unit, including producers, cameraman, and writers.
Designed as a two-part curriculum, it included a masterclass for basic VR literacy, in which participants would pick up basic VR content creation including storyboarding and post-production. It also encompassed an 'intensive labs' portion, during which participants would be put through hands-on training in the production of VR content.
The Singapore broadcaster said it was building a VR incubator room, expected to be ready by first-quarter 2018, on its campus to showcase VR and augmented reality (AR) content created by Mediacorp Studios and other participating VR companies.
Mediacorp Studios' chief content officer Doreen Neo said: "VR is an emerging technology set to radically change the way media is consumed. It promises consumers an immersive experience and unique interaction on a level of engagement never imagined before.
"We want to deliver VR content […] as well as create original stories to give viewers the level of engagement and immersive experience. This is part of continuous learning [and], hence, it is imperative we partner VR experts who share the same passion", Neo said.
She added that Mediacorp was targeting to have at least 20 in-house experts trained in producing VR content within the next 12 months.
The Singapore company added that its advertisers also would be able to create new consumer experiences across its online media platforms.
AU OOH provider lights up Gold Coast digital billboard
Australian out-of-home media provider, goa, has added its first digital billboard in Gold Coast, located at Olsen Avenue.
This pushed its GRID network's audience reach in Queensland to more than 900,000 consumers a week, it said.
goa added that it operated three other digital sites in Brisbane and planned to add more over the next 12 months.
Ad TechAdvertiserAPACAugmented RealityAustraliaChinaDOOHMedia SpendSingaporeSoutheast AsiaTVVideoVirtual Reality