Another Year of Transparency? Q&A with Koray Fuat, PubMatic; Ignasi Prat, Tappx; & Michael Nevins, Smart
by Sonja Kroll on 8th Feb 2018 in News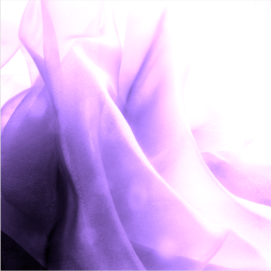 GDPR is set to shake up programmatic in 2018. Not only will it make publishers reconsider the number of partners they work with, but it will also make them more protective of their data. At the same time, the big topics of 2017 – transparency and blockchain – are here to stay, too. ExchangeWire spoke with Koray Fuat, associate director for customer success, PubMatic; Ignasi Prat, chief marketing officer, Tappx; and Michael Nevins, chief marketing officer, Smart about their view of the ad tech industry 2018.
ExchangeWire: What are the main technology changes that ad tech will experience in 2018?
Koray Fuat: The development and evolution of blockchain technology could play an important part in the ad tech space in the future. We have seen it used heavily in other areas, such as finance and the 'Cryptocurrency Boom' and this could eventually migrate to the ad tech space. I also think the adoption of Ads.txt, although slow, has played an important role in the latest buying behaviour across the larger DSPs and agency trading desks. Next year will see more adoption from publishers, once they see more changes to DSP spending behaviours. What hasn't been figured out yet is a similar technology to Ads.txt that works across the mobile app space; 2018 will likely see development and growth in this area. Ads.cert will eventually follow a similar path. However, there are more moving parts that need to be aligned before it can be widely adopted. I suspect that this will come into effect towards the later end of 2018.
Ignasi Prat: Mobile video ads served programmatically will continue to gain a great deal of traction and investment from brands and advertisers, and mobile ads will continue to deliver significant revenues for publishers. There's also a new kid on the block, which has great potential to flourish in programmatic. I'm referring to augmented and virtual reality ads, which are set to provide totally immersive experiences for users.
Let's not forget that the technology side of the AI business will be crucial for ad tech companies to deliver successes for the demand and supply side of the business. First-party data, combined with ad tech businesses' proprietary algorithms and segmentation tools, will be the greatest driver of revenue for those ad tech companies and of clear benefit for their clients. Blockchain technology will be spotlighted but, despite a few initiatives that generate buzz, I don't expect to see widespread adoption in the short term. I suggest keeping a watching brief.
What about publishers? What are their biggest concerns?
Michael Nevins: We'll see growing concern among publishers about the dominance of 'GAFA' (Google, Amazon, Facebook, Apple). Many of our clients feel that their relationship with platforms is lopsided. They get a lot of traffic from platforms, but platform-driven audiences consume less content than their loyal audiences do – and the audience that comes via platforms is harder to monetise. Publishers know that owning the relationship with their loyal audience is critical. Publishers want to better control of their own destinies. This will require an holistic view of, and better control across, all of their sales channels. They need to have a unified view in order to control the way they address their audiences across multiple screens. GDPR will also pressure publishers to reduce the number of partners, middlemen, and point solutions on which they rely – because the more partners they use, the greater the risk they face. Only vital partners will survive.
Speaking of GDPR, what will be the impact on data collection as a consequence of GDPR compliance?
Prat: Everyone knows that GDPR is coming, but many of the details that apply to ad tech are still 'open to interpretation' or being worked out. The first reaction will come from the DMPs. Third-party data sellers and distributors, such as DMPs, will find it difficult to sustain their business models if they do not make the necessary changes to become GDPR-compliant. But I suspect many have already started doing so. Businesses that have not used their digital assets as their main revenue drivers will also have to invest heavily to become GDPR-compliant. It will be interesting to see how data collection practices of various ad tech players adjust to the GDPR requirements.
Is 2018 going to be the year of transparency?
Fuat: I think 2017 was a 'year of transparency', and this will continue into 2018. Especially with ads.txt, GDPR, and the growth of brand spend within programmatic, the market is going through consolidation and shifts. DSPs are applying more SPO (supply path optimisation) to limit their QPS (queries per second) due to the rise of header bidding and increased transparency. They want to be no more than 'two hops away' from the inventory source and want as much direct access as possible. Being more direct, transparent, and simply open and honest about the source of your inventory, auction dynamics, and the way you operate as a business, is the key to building and maintaining trust. I expect 2018 will see further development of these key themes.
Prat: The conversation on transparency started many months ago. The overall health of the ad tech industry depends on transparency. It covers all of the important attributes that brands use to build trust around and demand, i.e. purchasing data, segmenting audiences, evaluating the ROI of campaigns, or combating ad fraud. So, heading into this new year, this issue will continue to be spotlighted, especially for SSPs, which are the first link that publishers have with advertisers. Ads.txt or ads.cert implementation will continue to grow in adoption with publishers.
What should publishers look out for, or consider, in ad tech in 2018?
Fuat: I think the days of working with as many tech partners as possible are coming to an end. I expect more consolidation this year. It is important to carefully understand the unique strengths of each partner and ensure they are aligned with your programmatic strategy. Keep moving towards maximum transparency and GDPR-compliance, and take the ads.txt/ads.cert initiative seriously. As buying behaviours start to change, publishers will need to evangelise their inventory and offerings in-market. Try to see this as an opportunity and embrace the change!
Prat: Publishers should realise that they can be perfectly profitable by adopting a full-advertising revenue model, or one that combines advertising with in-app purchases. To be optimally profitable, publishers need to go beyond the relationship with traditional ad networks. They need to start working with high-tech advertising companies that maximise revenues using intelligent algorithms that do the tough work, whilst they are left to deliver awesome projects. The market of supply-side platforms is starting to differentiate their proposals in terms of transparency, ad formats, integration methods, geo-coverage, or payment methods. All of these are extremely valuable for publishers when choosing the right ad partner; and this is the only way in which small or mid-size companies can fight against the Google/Facebook duopoly, and start to chip away at their client bases.
And advertisers?
Prat: Brands will consider investing to build their in-house programmatic teams in order to avoid middlemen, connecting directly with the supply side of the business. They should consider the quality of available inventory and data, the segmentation and granularity they can achieve, the ways in which they can impact their audiences, and transparency when calculating the ROI of campaigns. Viewability is going to be one of the key metrics that brands will demand from their partners. Regarding partners, brands will need to consider that there are more options for great and effective advertising beyond GAFA.
Fuat: I think advertisers will make greater investment in in-house programmatic teams, minimising their reliance on third parties. There will still be work with the ad tech agencies, but having in-house experts will help them navigate towards a more transparent, robust programmatic strategy.
Is ad fraud still a big topic?
Nevins: The 'big clean-up' will continue during Q1, and we'll soon see the death of many middlemen and arbitrageurs who add little value in the ecosystem. Many of these 'companies you've never heard of' make a lot of money while adding zero value. It's time they go away. Ads.txt adoption will continue, but it won't solve all problems. Fraudsters will move very quickly to work around ads.txt. The conversation will move quickly on to other solutions, such as OpenRTB 4.0, ads.cert and ads.txt being carried through a Vast 4.0 protocol.
What about industry infrastructure? How is that going to develop?
Nevins: GDPR will force publishers, advertisers, and their technology partners to become more protective of their data. Many high-end publishers, alliances, and networks will seek to create their own walled gardens to better compete with Google and Facebook. This will put pressure on all technology players, and will favour trusted full-stack platforms to help reduce risk and data leakage. These platforms will also need to enable true holistic competition across all sales channels (i.e. not header bidding). Header bidding will increasingly be seen as a short-term hack rather than a long-term technical fundamental.
Your predictions for the mobile space in 2018?
Nevins: Video will drive most of the growth in mobile in 2018. The market will see new and more efficient options for holistic in-app monetisation in the form of SDKs that add more intelligence to manage demand, including direct-sold, RTB, mediation, and header bidding. Refined control over user experience will also be paramount, so mobile SDKs will also need to bring new innovative formats and flexible features that drive conversions.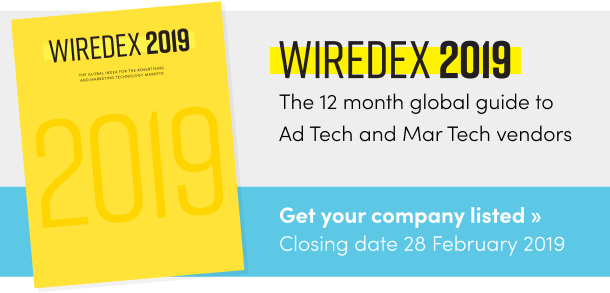 TagsAd TechAds.txtBlockchainDataDSPGDPRMobileRegulationTechnologyTransparency