Audio Ads Via DoubleClick Bid Manager; Location Sciences Launches 'Verify'
by Sonja Kroll on 1st Jun 2018 in News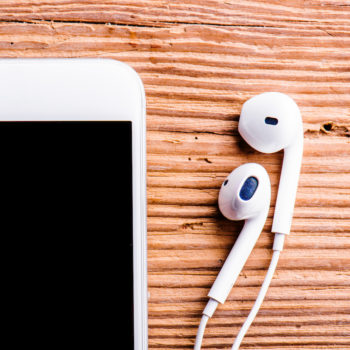 ExchangeWire rounds up some of the biggest stories in the European digital advertising space. In this week's edition: Google Introduces Audio Ads to DoubleClick Bid Manager; Location Sciences Launches Location Data Authentification; Strategic Partnership Between HubSpot & Taboola; AddApptr Expands to U.S. Market; and Leanplum Enters European Market.
Google Introduces Audio Ads to DoubleClick Bid Manager
DoubleClick goes audio. The Google programmatic bid manager has just announced support for digital audio ads.
Providing access to audio platforms, DoubleClick Bid Manager lets marketers purchase ad inventory from Google Play Music, Spotify, SoundCloud, and TuneIn. Streaming platform Pandora is to be added to the list, soon.
In a blog post, DoubleClick product manager Jean-Claude Homawoo says that DoubleClick customers have already started buying audio ads, with a campaign for a Consumer Packaged Goods client delivering over 7.5 million impressions and over 7,500 clicks across mobile web, desktop, and app. The campaign achieved ad-completion rates over 95% and drove a CTR of 0.11%.
The audio ads are available to DoubleClick clients globally.
Location Sciences Launches Location Data Authentification
Trust is a good thing, but control may be better – advertisers who wish to verify the accuracy and precision of their location-based advertising campaigns, may now have the option of using Location Sciences' new location data authentification tool based on direct, GDPR-compliant, first-party data. Dubbed 'Verify', the tool verifies location signal accuracy, POI radius accuracy, footfall, and audience profile matching, thus helping advertisers optimise their location media campaigns.
According to Location Sciences, inaccurate location data can be caused by factors such as negligence and poor targeting technology, but also fraud – problems that Location Sciences were aware of themselves. Says Mark Slade, CEO, Location Sciences: "Our team has significant mobile media and publisher experience. As a result, we were well aware of some of the challenges in distinguishing the good from the bad. We know there are some excellent location providers in the market; however, the opaqueness of location data and programmatic execution, combined with the significant premium for location-based inventory, means the market is open to potential abuse."
With mobile location data the major driver of advertising spend, making sure that data is verified becomes even more important, Slade says: "It is important, therefore, to ensure brands remain confident in the supply chain, as it would be a shame if a few bad players ruin this unique opportunity. Location data is an inherent and essential facet of mobile, with 42% of all media campaigns using location as either a targeting destination or audience proxy. It is, therefore, essential that we work with the entire value chain to ensure the veracity of this unique data source remains intact. As with brand safety, viewability, and ad fraud before it, the case for independent verification of location data is now clear."
Location Sciences is planning to release supply benchmarks and campaign guidelines once the initial tests have been completed.
Strategic Partnership Between HubSpot & Taboola
Taboola and HubSpot have agreed on a strategic partnership that will allow partners of the two companies to initiate content-marketing campaigns with Taboola through the HubSpot platform.
Integrating Taboola's Campaign Manager in HubSpot will provide marketers with direct access to Taboola's content-discovery platform. Campaigns can be fully managed through HubSpot, including targeting multiple audiences, budget allocation, creative A/B testing, and real-time reporting for campaign optimisation.
"Taboola is a platform that so many of our customers are already using and we're excited to offer them an easy way to streamline their content-marketing efforts", explains Kevin Raheja, director of strategic partnerships, Hubspot, of the decision to collaborate with Taboola. "We have integrations with search and social, so we were seeking a way to round out our offering with discovery."
"We're in an era of storytelling, and marketers – big and small ­– are transitioning from traditional advertising to storytelling", adds Adam Singolda, CEO and founder of Taboola. "Through discovery, we are able to to offer brands an alternative, outside of search and social, and offer even more reach and credibility by getting brands recommended on premium publisher sites."
AddApptr Expands To U.S. Market
After expanding into France, the UK, and Poland, German app-monetisation solution Addapptr is branching out to the U.S. From a new office in San Francisco, the Hamburg-headquartered tech provider is launching their new U.S. operations.
"This is a logical move for AddApptr", explains Patrick Kollmann, co-founder and CEO, AddApptr, of the decision to tackle the U.S. market. "Twenty percent of our revenues already originate from the U.S. It makes sense for us to invest in the U.S. market now, and increase our efforts with a presence in the U.S. We're one of the very few unbiased publisher-focused companies in the market."
The new U.S. operation will be overseen by Kollmann in the near future. The company is hoping to hire the team and expand over the next few months.
Leanplum Enters European Market
"The mobile economy in Europe is seeing tremendous growth, driving billions of dollars for brands. From social networks, to entertainment, to mobile commerce – the region represents one of the most-engaged mobile populations in the world", says Momchil Kyurkchiev, co-founder and CEO, Leanplum. No wonder, then, that the mobile marketing platform is keen on expanding their footprint to the continent.
From a new office in Amsterdam, Leanplum wants to engage with brands such as Next Games, Talpa Media, and Tesco, which are already among its clients. UK and Ireland, DACH, Benelux, and the Nordic countries are key markets for Leanplum, which the company intends to serve from its Amsterdam regional HQ.
The company also has offices in London, and hosts a product development and engineering tea in Sofia, Bulgaria. Leanplum's European sales and operations are headed up by Oliver Stein as general manager, Europe. "Europe has evolved into a mobile-first economy, which presents an incredible growth opportunity for marketers", he says. "We're building a strong team of mobile experts who understand the unique pain points of marketers from region to region."
Ad TechAd VerificationAudienceAudioInventoryLocationMeasurementMobileProgrammaticTargeting