Recruitment Site Taps Traditional Ads to Better Connect with APAC Jobseekers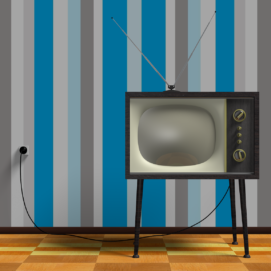 Digital may be the rage, but job search engine Indeed still depends heavily on traditional platforms to build awareness and connect with jobseekers, including those in Asia-Pacific.
Because job search would not be something people needed to think of every day, it was important that Indeed was there at the right time and the first thing jobseekers turned to, said its CMO Paul D'Arcy, in an interview with ExchangeWire.
The recruitment site boasts some 200 million unique visitors a month, of whom 55 million are from Asia-Pacific. It also has 14 million resumes from key markets across this region, including Singapore, Australia, and India. This number is 100 million worldwide.
Globally, six million new jobs are posted each month and the site offers 72 million company ratings and reviews. It provides support for businesses that hire directly, professional recruiters, as well as jobseekers.
Brand awareness was crucial for the site to reach its audience, D'Arcy noted, and pointed to advertising as a significant investment and focus, spanning multiple channels such as TV, out-of-home (OOH), and radio.
In fact, he quipped, one would be surprised at how heavily the company – which spawned from the internet – used traditional channels. TV, specifically, was an essential platform for the site.
The CMO acknowledged that proponents such as Google and Facebook were big advocates for digital platforms; after all, these companies were part of the ecosystem, but he explained that the effectiveness of TV and radio was very apparent for the recruitment site.
Noting that his media buy was split equally between both digital and traditional ad platforms, D'Arcy said digital displays were not effective for broad, brand-based advertising.
"If you make an emotional connection with someone, they're more likely to think and connect with you. And there's a very narrow range of media that lets you make an emotional connection", he said, pointing to TV and radio as amongst those that enabled that. "Many digital channels make it harder to establish that."
Online ads not as impactful
Asked if a similar level of engagement could be established with online videos, such as YouTube, he said ads on these platforms posed more of an interruption to users' behaviour than traditional TV ads. Online ads were less welcomed and made less of an impact, he noted, adding that they also lacked broad reach, compared to radio and TV.
This meant advertisers needed to be more sophisticated about how they used online video as an ad platform – for instance, being mindful about the diminishing value of their ad when it had been viewed for the 16th or 17th time.
D'Arcy said: "When you think about how you grow a brand, the highest impact [of an] impression is the first time you introduce yourself to someone. And I'd want to make as many of my impressions as impactful as possible, and spread that [impact of the] first impression over time."
This made broad-use media such as TV more effective as a vehicle to reach as many people as possible, he said.
However, he echoed what often had been highlighted – that measuring traditional media was challenging because these platforms had not been optimised for direct measurement.
Indeed has its own metrics in place and runs "lots of tests" to measure the results of its ad buys, investing significant effort in building data signals that indicate ad impact.
He noted that it was possible to measure digital conversions from a TV ad in some countries, but not in Asia-Pacific, because vendors such as Google had made their tools available only in certain regions.
To plug the gap, for instance in India, where Indeed invested heavily in TV, D'Arcy said his local team conducted broad-based brand and advertisement awareness surveys on a daily basis.
His team also carried out analysis of performance metrics on a monthly basis, tapping its own research team as well as third-party measurement vendors.
Data important in facilitating improvements, including media buying
The ability to measure is essential, because it then will allow for further improvements, regardless of whether it is to enhance an ad or how Indeed matches candidates with the roles they want.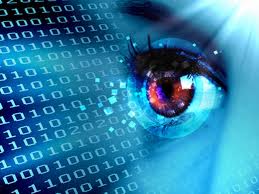 Data, D'Arcy said, played an important role in helping jobseekers find the right match on the recruitment site. While the site had the usual job description and resumes to identify potential roles, increasingly, it was assessing the candidates themselves – with consent to use their data – to more accurately establish a match.
"We're relentless in testing everything we do and encourage the team to try as many things as possible", he said, noting that the marketing team currently were running more than 500 active tests. The CMO has a team of 20, based in offices across four Asia-Pacific markets: Singapore, Japan, Australia, and India. Worldwide, Indeed's marketing team comprises 300 executives with skillsets in 15 functions, including economists, data scientists, web designers, and creative.
Further expounding on the benefits of having access to data, D'Arcy noted that, as media buyers became more sophisticated, there would be higher interest in getting more information from media companies.
"When you have data on what works and what doesn't, [you'll realise] there are types of programmes or investments that are overvalued and there are opportunities for things that are undervalued", he explained.
He noted, though, that having agencies in the middle sometimes made it tougher to get information advertisers needed to make better media-buying decisions.
He observed that the media-buying landscape today was "in desperate need of modern intervention". "The ecosystem today isn't one that's based on data", he said.
Pointing to the U.S. TV market, he noted that even with increasingly sophisticated platforms, advertisers needed to work with agencies to buy on the platform.
D'Arcy said: "There's still a lot of advertiser budget being traded between media providers and agencies through relationships, as opposed to [one based on] data." He added that this was true also for Asia-Pacific and European markets.
To address this, he reiterated the need to "measure as much as you can" and be involved as deeply in the media-buying process as possible. Advertisers also should work closely with their agencies in making their media-buying decisions.
He added that digital platforms provided advantages here, since media could be bought programmatically and measured. This, he said, should be extended to more traditional media including billboards, audio, and TV.
TagsAdvertiserAdvertisingAgencyAnalyticsAPACContentDataMeasurementMedia SpendTransparencyTV