IAS Threat Lab Calls for Industry To Update Ads.txt Files; 24sata and Njuskalo Selects Permutive
by Mathew Broughton on 28th Feb 2020 in News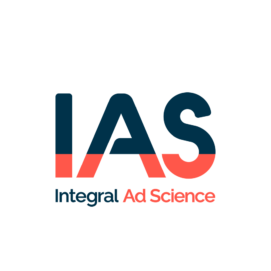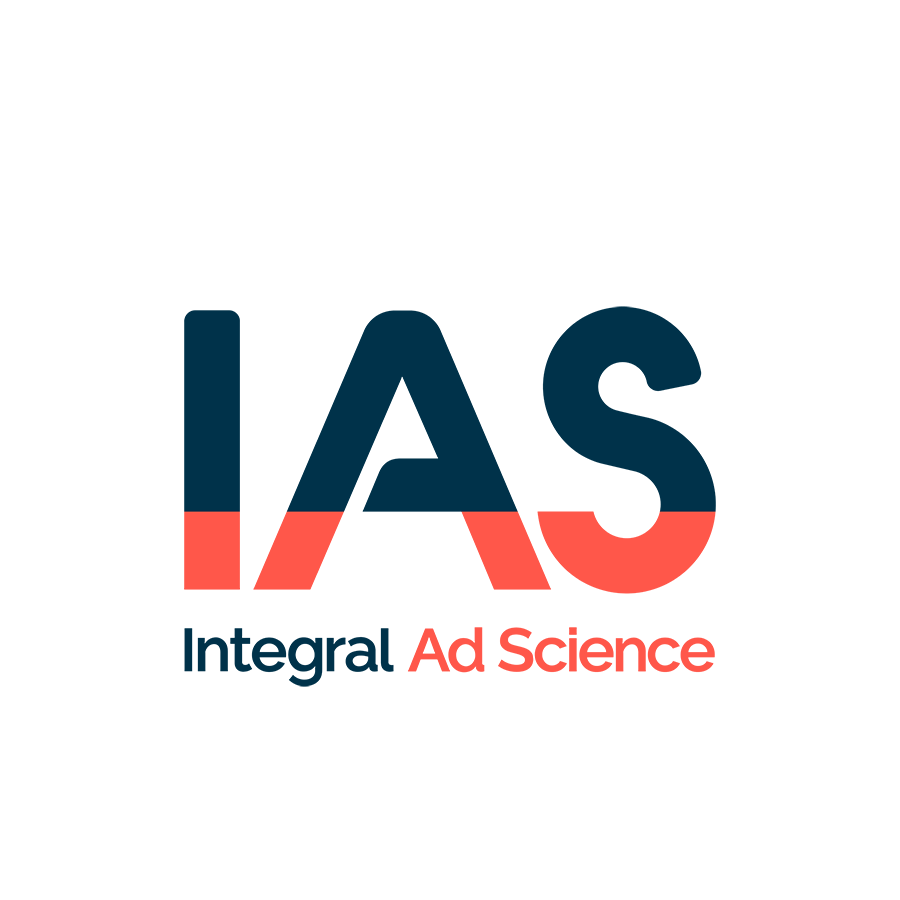 In this weekly segment, ExchangeWire sums up key industry updates on ad tech from around the European region – in this edition: IAS Threat Lab calls for industry to update ads.txt files; 24sata and Njuskalo select Permutive; Sojern offers new travel marketing solutions to attractions customers; Mindshare develops LGBTQ PMP; and Caters news agency partners with Primis for content syndication.
IAS Threat Lab calls for industry to update ads.txt files
Integral Ad Science (IAS), a global leader in digital ad verification, has announced a threat alert on 404bot, a growing bot scheme generating fake browser data and creating fabricated URLs in order to steal advertisers' media spend.
The 404bot capitalises on unaudited ads.txt files, the very tool created to help ad buyers avoid illegitimate sellers and prevent unauthorised inventory sales from happening. A sign of the continually growing sophistication of ad fraud, the 404bot scheme was able to bypass many preventative techniques and ensured spoofed URLs would slip under the radar.
The 404bot has affected a range of publishers domains, both high and low profile, many of which have one thing in common: large ads.txt lists. In recent years, in response to a rise in counterfeit ad inventory, the IAB Technology Lab started the Authorized Digital Sellers initiative, known as ads.txt. to increase the transparency of inventory flow in the online advertising ecosystem. The implementation of ads.txt by publishers thus far has shown a dramatic decline in bad actors being able to abuse the ecosystem, but fraudsters are constantly evolving and are now capitalising on unaudited ads.txt files.
"We detect bots and protect our customers from their effects every day. The 404bot has been active since 2018 and its unchecked growth now warrants industry action," said Evgeny Shmelkov, Head of the IAS Threat Lab. "Publishers have done an excellent job in implementing Ads.txt but what we are learning from this bot is that it is crucial to continuously audit and update ads.txt files."
IAS has estimated the 404bot is responsible for costing the industry upwards of USD$15m (£11.6m) – a number that continues to grow and has affected over 1.5 billion video ads.
24sata and Njuskalo selects Permutive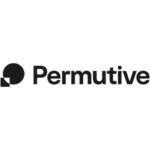 Permutive, the publisher-focused DMP, has it has been appointed by the largest media company in Croatia, 24sata and Njuskalo – part of the Styria Media Group – to increase its targetable inventory and drive personalised advertising.
With Permutive's DMP, 24sata and Njuskalo will have full control over its first-party data, with 100% visibility of its audience allowing analysis, segmentation and effective advertising targeting.
24sata and Njuskalo chose Permutive as it is the only DMP that is not dependent on third-party cookies. With Google having recently announced it is to block third-party cookies in two years and both Firefox and Safari already doing so, Styria needed to ensure it was still able to offer advertisers the ability to target its audience using its first-party data.
Permutive will let 24sata and Njuskalo gain deeper insight into its audience and increase data-driven revenue across its portfolio, throughout the Croatian market.
Zoran Turkovic, COO & Board Member at 24stata, said: "We are living in a privacy-first world and with the demise of the third-party cookie, we needed a partner to help us continue to deliver the in-depth insights on our audience that advertisers are hungry for."
Joe Root, CEO & co-founder at Permutive, comments: "It's exciting to be working with one of the largest media companies in Europe at a time when publishers need to take control of their first-party data. With the recent announcement Google Chrome will be restricting third-party cookies by 2022, it's crucial, now more than ever, publishers have the right strategy in place to take advantage of this opportunity."
Sojern offers new travel marketing solutions to attractions customers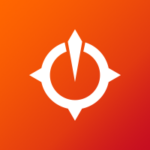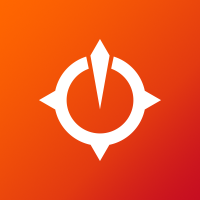 Sojern, a leading provider of digital travel marketing solutions, has announced expanded support for attractions customers around the world to provide an alternative to the high commission rates charged by online travel agencies (OTAs). Packaged as a subscription, Sojern can now help attractions customers of all sizes promote their tours, activities and experiences via Facebook, Instagram, programmatic video, and display advertising. Support for search engine marketing is currently in beta testing with US clients.
Consumer demand to book tours, experiences and attractions online is increasing, but marketing to those consumers can be difficult. Many businesses lack the time, expertise and technology required to manage a comprehensive digital marketing mix that will allow them to reach customers online.
Sojern has the tools, expertise and technology to identify, target and influence people who are travelling to a local market, as well as local prospects that are actively searching for things to do. With Sojern's world-class digital marketing solutions, tour and activity operators can easily find and reach travelers searching for in-destination experiences, and then influence them to visit the attractions' website. As a part of the subscription, Sojern also offers complementary HTML5 ad creative development, campaign performance metrics, and real-time market insights—all accessible through a continually-updated dashboard.
"For many of our customers, running a business is hard enough. They know they need to think about digital marketing, but that's on an already exhaustive list of tasks they're thinking about to keep their business going. Finding a partner who they can trust to drive digital marketing gives them back hours every week to focus on giving their customers a great experience," said Kurt Weinsheimer, Sojern chief solutions officer. "Trying to optimise complex campaigns across Instagram, Facebook and Google on your own isn't that scalable, but it can be if you have a good partner and a solution that fits within your budget. Sojern's subscription advertising packages start at just a few hundred dollars per month, and use real-time traveller data and insights to help drive consumers to the attraction's website and increase sales."
Mindshare develops PMP for LGBTQ media titles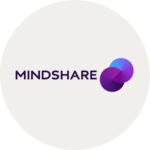 Welcome to a new age of digital censorship—one that's being unintentionally supported by the way advertisers buy media. As marketers seek to protect their brands from appearing in the wrong environments, today's brand safety technology has inadvertently diverted media dollars from LGBTQ publishers and journalists through keyword exclusion lists.
In response, Mindshare, the global media agency network that's part of WPP, developed a LGBTQ private marketplace (known as a PMP) to address the issue. The PMP aggregates publishers into one negotiated inclusion list so that brands support LGBTQ-specific publications as well as the LGBTQ content at broader publications. SKYY Vodka is the first-mover and launch brand for the PMP, taking a stand to support LGBTQ voices and journalism. The brand has long been a supporter of LGBTQ rights and representation in media, sponsoring numerous initiatives and voices in the community year-round, from its "Toast to Marriage" campaign to being the very first spirit brand to release an advertisement featuring a lesbian couple and more.
"Publishers in the LGBTQ community have seen so many cuts, layoffs, and closures over the past couple years, as have those for other marginalised communities," says Dan Ottinger, manager, digital investment, Mindshare USA, who co-led the launch of the PMP. "This isn't just a business issue, but a moral one. It's essential to keep our community's journalist voices alive, and the staunch support from marketers and partners around this has been really encouraging."
"Our industry has made strides with the visual representation of LGBTQ people in media. But that only goes so far if media dollars are unintentionally defunding LGBTQ journalism through brand safety practices," says Rachel Lowenstein, partner, associate director, Invention+, Mindshare USA, who co-led the launch of the PMP. "Marketers and agencies need to commit to doing better in supporting LGBTQ media and that starts with reimagining the way we approach brand safety, which can often be fraught with unconscious bias. Our PMP is intended to help solve that."
In addition to the support this provides journalism, neuroscience research from Mindshare USA shows the effectiveness for brands of advertising in LGBTQ media as well. Working with members of the LGBTQ community, the agency found that:
– Using an ad in LGBTQ media resulted in 2.8x higher memory encoding when compared to using the same ad in non-LGBTQ media.
– LGBTQ ads placed in LGBTQ media were 30% more positively encoded than LGBTQ ads embedded in non-LGBTQ media.
Caters news agency partners with Primis for content syndication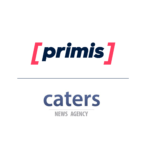 Primis, the video discovery platform, has reached an agreement with Caters News Agency, the UK's leading independent photo and news agency, to distribute their online archive and access to millions of images and digital assets across the Primis network.
This will allow Caters News Agency to tap into new audiences, while Primis will add the trusted and established content provider to its extensive video content library.
Caters is an international news, picture and video agency. They source and distribute exclusive news and feature stories to newspapers, magazines, online news sites and broadcasters worldwide.
"Caters offers a wide range of interesting and feel good stories, which will help us at Primis to enrich our ever-growing video library," said Omri Polak, head of content at Primis. "We're glad to partner with such an experienced company in the field of content creation and curation, who have been trailblazers in the news industry for generations and continue to innovate to this day."
Caters News Agency has recently begun to enhance their focus on videos, which are now being published and broadcast daily across websites and TV throughout the world. Partnering with Primis and its Video Discovery technology, allows Caters to further that initiative by presenting video content to highly relevant news consumers.
"Caters has an archive brimming with reliable and engaging video content and we're excited to be able to showcase this content to Primis users." said Lianne Ryan, head of licensing at Caters News Agency. "Taking advantage of Primis Video Discovery technology was a logical progression for us and just another step towards furthering our reach".
Also in the news
– Gérald Sauvageon (ex-Google head of broadcast/entertainment) joins Smart AdServer
– First 3D gaming ad-verification pilot delivers 23% higher viewability than display ads
– Robert Webster joins InfoSum as director, strategy consulting