US Seeks Ban on Political Ad Microtargeting; S4 Capital Adds Digodat to MightyHive
by Grace Dillon on 29th May 2020 in News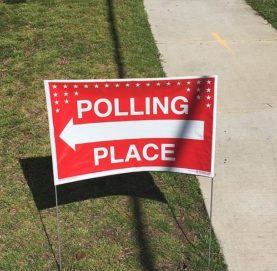 In this weekly segment, ExchangeWire sums up key industry updates on ad tech from around the globe. In this edition: a bill aiming to ban the use of microtargeting on political advertisements has been introduced in the US; S4 Capital announces it's acquisition of Digodat, which will merge with MightyHive; and India's biggest brands are rumoured to be increasing their ad spend after the COVID hiatus.
A bill banning microtargeting in political advertisements has been submitted in the US. The bill comes in response to the finding that 70% of Americans don't want their behavioural and demographic data to be used to determine which political advertisements they are shown.
The Banning Microtargeted Political Ads Act will still allow advertisers to use location data to target their audiences, as well as any targeting that individuals voluntarily opt-in to. The new law will be enforced by the Federal Election Commission, and will be enforceable across "social media, ad networks and streaming services".
The move to limit granular targeting is a firm move to curb the "spread of false promises, polarising lies, disinformation, fake news, and voter suppression," stated Representative for California Anna Eshoo, who submitted the bill. With questions still surrounding the role of advertising in Donald Trump's 2016 Presidential victory, the introduction of new laws is hardly surprising as the country moves closer to its next national election.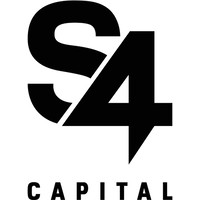 Digodat is set to merge with S4 Capital's programmatic media subsidiary MightyHive. The data and analytics consultancy will add to "the existing S4 Capital analytic capabilities", according to S4's press release announcing the move.
Incorporating Digodat into its programmatic family will also see S4 boost its presence in Latin America; the consultancy employees more than 50 data specialists in Argentina, Colombia, Chile, and Mexico. A statement from S4's executive chairman, Sir Martin Sorrell, indicates that the merger will include the current Digodat team.
Digodat founders, Alan Daitch, CEO, and Mauro Giordano, CTO, said, "Our existing analytics practices and consulting offerings will increase the depth and broaden the reach of MightyHive's analytics services. The ability to offer MightyHive's entire suite of consultancy services is an exciting move for Digodat and our clients."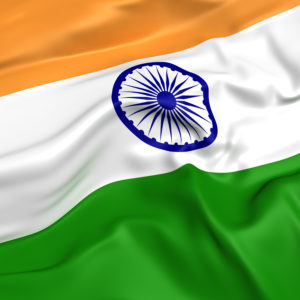 India's top brands are reportedly preparing to restart their advertising campaigns. Marketers have asserted that some of the country's leading brands, particularly essential goods providers, are already upping their ad spend. Holdings company ITC has stated that its spend on advertising staple foods brands and sanitation products, which it increased last month, is fast approaching pre-pandemic levels.
Electronics and smartphone brands are also gearing up for a restart after reportedly seeing pent-up demand for their products, but are expected to keep their ad spend modest until major festive seasons.
As the world's third-largest economy, the return of ad spend will have a large role to play in the global recovery from the disastrous impact of COVID-19. What will be interesting to see is how India's consumers respond to this new advertising drive, particularly as the government's handling of the crisis remains unclear.
Also in the news
– Addressability is Key to a Healthy Ad Ecosystem: Q&A with Erica Schmidt, Matterkind
– Gavin Stirrat on TikTok's AR Product, Axel Springer's eBay Bid, and Antitrust in the US
– Context is Everything: Q&A with Steven Filler, Union
– Sojern Releases Latest Insights on European COVID Travel
– Addressability is Key to a Healthy Ad Ecosystem: Q&A with Erica Schmidt, Matterkind