Gavin Stirrat on TikTok's AR Product, Axel Springer's eBay Bid, and Antitrust in the US
by Grace Dillon on 29th May 2020 in Podcast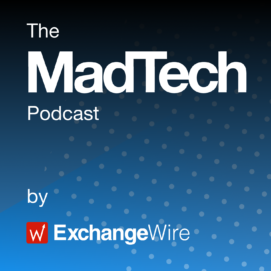 On this week's episode of the MadTech Podcast, ExchangeWire's Rachel Smith and Lindsay Rowntree speak to industry veteran Gavin Stirrat, about the latest news in ad tech and martech. 
On this week's episode:
– TikTok recently unveiled plans for a new augmented reality product, provisionally deemed the "AR Brand Effect" ad. According to a Forbes article from earlier this week, the new offering could prove disruptive to several industries, including advertising: it's said to enable users to add interactive visuals supplied by advertisers. Forbes also notes that TikTok is currently looking to recruit engineers with immersive design experience to bring the company's next proposition to fruition. 
– German publisher Axel Springer has made a bid for eBay's classifieds business. There have been reports of significant competition for the business, with South African e-commerce group Naspers, classifieds group Adevinta, and PE consortium Hellman & Friedman, Blackstone & Permira, all said to be vying for an acquisition. Expected to achieve between USD $8b – $12b (£6.5b – £9.7b), the deal will definitely come under scrutiny in a marketplace where rival classifieds businesses, such as AutoTrade, Rightmove, and Carsales.com, have seen their share prices fall in response to the pandemic. 
– Axios is predicting a long, hot summer of US antitrust pressure against big tech firms, including Google, Facebook, and Amazon. News broke last week that the Department of Justice is ready to bring forward an anti-competition complaint against Google for monopolistic behaviour in the online advertising marketplace. The Federal Trade Commission (FTC) is believed to be looking into Facebook's purchases of Instagram and WhatsApp, and whether they contravened competition rules, just as the social media platform seeks to complete its acquisition of Giphy. The House Judiciary Committee is expected to conclude an investigation into the dominance of Google, Facebook, Amazon, and Apple in digital markets, which is expected to lead to legislative changes. 
The MadTech Podcast is also available on:
TagsAd TechAmazonAugmented RealityFacebookGooglePodcastPublisherUS