North Dakota Bill Cracks Down on App Stores; Digital Turbine Acquires Ad Colony
by Grace Dillon on 5th Mar 2021 in News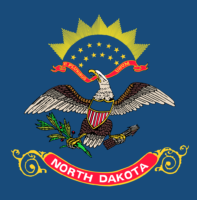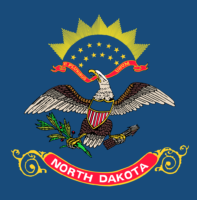 In this weekly segment, ExchangeWire sums up key industry updates in ad tech from around the globe. In this edition: North Dakota proposes a law that could force app store operators to permit alternative payment systems; global mobile tech company Digital Turbine acquires AdColony for USD $400m; Virginia passes the Consumer Data Protection Act, making it the second US state to implement such legislation; and Google announce that they will ban alternative unique identifiers on their Chrome browser along with third-party cookies.
A new law presented in the senate of North Dakota, US, could make it illegal for app store operators to force developers into exclusively using their stores and payment systems. Formally named Senate Bill 2333, the prospective legislation also aims to protect developers against retaliation if they decide to use alternative options.
Introducing the bill earlier last month, Republican senator for Fargo, North Dakota, Kyle Davison told reporters that the aim of the new law "is to level the playing field for app developers in North Dakota and protect customers from devastating, monopolistic fees imposed by big tech companies." Senator Davison specifically called out the practices of app store leaders Google and Apple, stating that the 30% fee both impose on sellers lead to the "raising [of] prices and limiting [of] choices for consumers."
The bill could have wide-reaching implications for both tech giants, as well as to any of the app platforms who generate over USD $10m (£7.2m) in annual revenue to whom it will apply. Having been proposed on a state-level, the bill would only impact app operations in North Dakota if passed; however, the law could set a precedent that would see similar rules imposed nation-wide.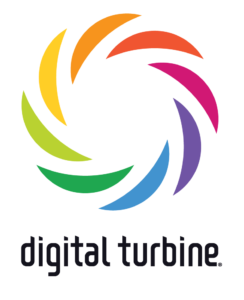 Digital Turbine, Inc., a global mobile tech company, has reached a definitive agreement to purchase AdColony for an estimated consideration of USD $400m (£287.8m). The sale, announced by AdColony owners Otello, will be presented to company shareholders for approval at an extraordinary general meeting expected to take place on 25th March.
According to a press release, USD $19m (£13.7m) and a portion of working capital will make up part of the $400m consideration. The notice also revealed that Digital Turbine will return some or all of the cash if they meet specific net revenue targets by the end of 2021.
Commenting on the deal, Otello CEO Lars Boilsen said that the "underlying strategic rationale" behind the move "is very promising". "We believe that Digital Turbine, with its massive user base, extensive global relationships and distribution, will be uniquely positioned to benefit via the seamless integration of AdColony's mobile video advertising expertise and global brand advertiser awareness. The combination will yield a highly differentiated and more vertically-integrated solution for the mobile advertising industry."
Bill Stone, CEO of Digital Turbine, said that access to "AdColony's unique mobile advertising solutions" will open up a range of new monetisation options for the merged company. "With the addition of AdColony, we will expand our collective experience, reach and suite of capabilities to benefit mobile advertisers and publishers around the globe," he added.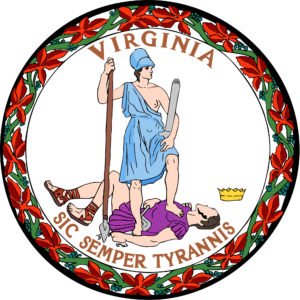 The Customer Data Protection Act (CDPA) has been passed into law in Virginia, making the state the second in the US to implement such legislation. Signed by governor Ralph Northam on Tuesday (2nd March), the CDPA will come into force on 1st January 2023, the same day as the California Privacy Rights Act (CPRA).
The Virginia bill will apply to any entities that operate or conduct business in the state, or who offer products or services to state residents. Companies that process the personal data of 100,000 or more Virginians each year will also be subject to the law, as will those whose processing or sale of 25,000 or more Virginians' personal data accounts for at least 50% of their annual gross revenue.
Unlike California's preceding CCPA (California Consumer Privacy Act), for which the CPRA serves as an amendment, the CDPA does not stipulate an applicability threshold, and will therefore apply to businesses that meet the above criteria regardless of their annual turnover. Moreover, the CDPA is an opt-in law, meaning that businesses will need to prove that they received informed consent to process a consumers' personal data. The legislation will also provide Virginia residents with a number of new rights, including the right to receive the personal information companies have collected from them, the right to have this data deleted, and the right to opt-out of any kind of profiling.
The CDPA is set to provide tighter protections for consumers than CCPA, which is an opt-out law and promises fewer rights. However, the move points to a growing desire from the US government to regulate data collection and use.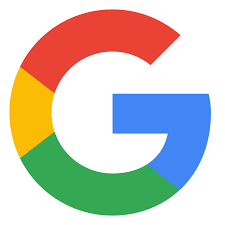 Google are saying goodbye to identifiers. The tech giant have announced that they will not "build alternate identifiers to track individuals" who use Chrome or any other Google products to replace third-party cookies.
Citing high levels of distrust amongst consumers towards targeted advertising, the Alphabet-owned firm say they will use "privacy-preserving APIs" to fuel their online advertising products. The move means that Google Ads will no longer support any tech providers who use a form of identifier (such as unified IDs or email addresses) for targeted advertising. The firm justified the move by saying they don't consider these technologies "a sustainable long-term investment", explaining that they "do not expect these solutions [to] meet rising consumer expectations for privacy, nor will they live up to rapidly evolving regulatory restrictions".
The announcement has sent shockwaves throughout the ad tech industry. Having spent the past year experimenting with new targeting solutions in order to prepare for a post-cookie landscape, many will now be forced to contemplate how their businesses can continue when they'll no longer be operable on Chrome. Whilst the move may have caught some by surprise, others argue that considering the heightened pressure lawmakers have been putting on Big Tech, and the industry as a whole, to put privacy front-and-centre, they should have seen this coming.
Also in the news
– AOP's Richard Reeves on Stuff, Google vs US Publishers, and Spotify Audience Network
– OTT and CTV Apps: The Next Wave of Compliance
– Providing a Real Video Alternative: Q&A with Steve Filler and Ilhan Zengin, ShowHeroes Group
– Nano Interactive's Johann Hermann on Identity-Free Consumer Intent Targeting
– What's Old is New Again: The Return of Contextual Targeting
AcquisitionApp StoresDataGoogleUS