Twitter Launch "Blue" Subscription Service; Apple Close Door to Fingerprinting
by Grace Dillon on 11th Jun 2021 in News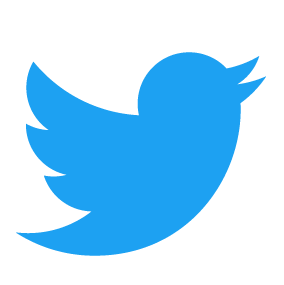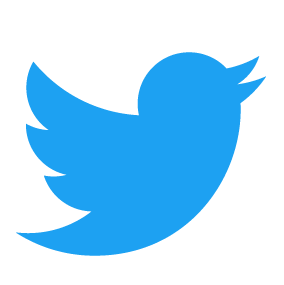 In this weekly segment, ExchangeWire sums up key industry updates in ad tech from around the globe. In this edition: Twitter launch a new consumer-focused subscription service called "Twitter Blue"; Apple announce "Private Relay", a feature that will obstruct fingerprinting by preventing advertisers from accessing consumers' IP addresses; the latest IIDEA census reveals that Italy's gaming industry is on the rise; and Tesla agree to store their Chinese customers' data within China.
Twitter have launched a paid subscription service in Canada and Australia. Named "Twitter Blue", the service allows users to undo tweets, manage their bookmarked content on the platform, and change the colour of their app icon. What Blue doesn't offer, however, is a completely ad-free service, with subscribers still set to receive sponsored posts.
Blue is Twitter's first ever paid-for subscription offering, as well as the first to consumer-centric to emerge from any of the world's top social media platforms. On top of the additional features, subscribers will have access to "dedicated subscription customer support", although Twitter have stated that this won't stretch to increased content moderation.
Currently priced at CAD $3.49 (£2.04) and AUD $4.49 (£2.46) per month, Blue comes as Twitter explore new revenue streams, including their "tip jar" and "Super Follow" offerings. However, this launch is not the end for the original, free version of the platform, say product managers Sara Beykpour and Smita Mittal Gupta. "[A] free Twitter is not going away, and never will. This subscription offering is simply meant to add enhanced and complementary features to the already existing Twitter experience for those who want it," they said in a joint statement.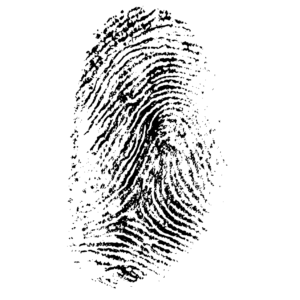 Apple have announced a new feature that will crackdown on fingerprinting by preventing advertisers from accessing consumers' IP addresses. Named "Private Relay", the tool will disguise a user's IP address by redirecting traffic through two separate servers, making it impossible for marketers to use the identification method to reach their target audience.
Whilst similar to a virtual private network (VPN), Private Relay offers greater privacy by doubly rerouting and encrypting all traffic that leaves compatible devices. The feature forms part of the tech giant's new iCloud Plus service, which was announced at the World Wide Developers Conference (WWDC) on Monday (7th June), and is set to be implemented in the autumn.
On top of Private Relay, Apple also revealed plans to obscure IP addresses on their Safari browser and Mail app. The big tech firm unveiled Mail Privacy Protection, which will hide users' IP addresses so that senders cannot link their email accounts to their online activity or location. Mail and Safari will also be kitted out with "Privacy Reports", which will alert users to the trackers that are being prevented from profiling them.
A starker revelation to emerge from the WWDC event is Apple's plan for a feature called Hide My Mail, which will allow users to create random email addresses that will forward to, and masquerade, their personal inbox. Intending to make this default across Mail, Safari, and iCloud, the solution will have serious implications on Unified ID 2.0, as well as any email-based identity solutions.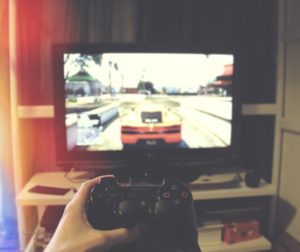 Italy's gaming industry is on the rise, according to a census by the country's game association. The sector has grown 45% in the past 3 years, and now employs over 1,600 developers across 160 game studios, the survey from the Italian Interactive Digital Entertainment Association (IIDEA) found.
Conducted in partnership with research firm IDG Consulting, the study also revealed that the industry has become more mature, with 73% of developers having worked in their field for over 4 years. Furthermore, the number of games companies with more than €500,000 (£429,795) in revenues is up, and total market revenues have grown 21.9% to €2.2bn (£1.9bn).
A third of businesses now have a headcount of over 10 employees, and 20% currently employ more than 20 people. 35% of firms have made new hires over the past 2 years, with 59% indicating that they plan to have recruited more staff by 2023.
The vast majority (94%) of Italy's games revenue derives from the international market, coming mainly from Europe (60%) and North America (25%). Domestically, 16.7 million of the 62.3 million population (or 38%) play games regularly, meaning that there's plenty of demand at home as well as overseas for the country's thriving industry.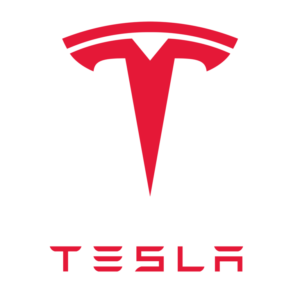 Tesla will store the data of their Chinese customers within China, having set up a domestic data centre to conduct the "localisation of data storage". The move follows the introduction of new regulations surrounding how manufacturers of camera- and sensor-enabled cars collect and use customer information. Amongst the new rules is the requirement that consumers' "personal or important data should be stored within the [Chinese] territory".
The decision, although seemingly simple, is a controversial one. A New York Times investigation into Apple's Chinese data arrangements (the US tech giant having also agreed to localise it) found that the setup could give the Chinese government access to the personal information of the smartphone makers' domestic customers. Following in Apple's footsteps, Tesla could face a similar backlash from privacy campaigners and Western governments.
However, considering that the country is Tesla's second-biggest market, it's not surprising that the electric vehicle maker want to stay on Beijing's good side. The company were shamed in China's media after a customer publicly complained about their allegedly "faulted" parts at an event in Shanghai. Maintaining a solid reputation will also be key to helping Tesla fend off stiff competition from domestic rivals, such as Nio and Xpeng.
Also in the news
– Quantcast CTO Peter Day Discusses Real-Time Data, A Cookieless Future, & the Quantcast Platform
– Europe's Fractured CTV Landscape: to Scale the CTV Opportunity Across Europe, We Need to Understand Local Differences
– Whilst Still Relatively Nascent, CTV is a Force to be Reckoned With – Q&A with Tom Obafemi
– Mindshare's Daniel Sichel on Location Data, Commerce on Social Media, and Australian Ad Spend
– The MadTech Vodcast – ID5, PubMatic, and Adform on the State of Universal Identifiers
– Data and Analytics: Moving from a One-Size-Fits-All Approach to Customisation and Collaboration
– Industry Collaboration and Augmentation - the OSS Way