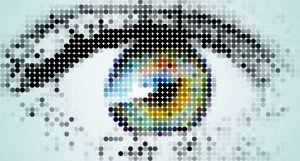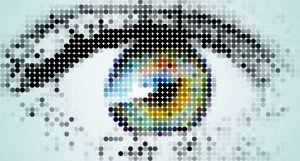 Irfon Watkins, CEO of online video firm Coull, discusses how integrating contextual adverts within premium publisher video content can safeguard against 'bot traffic' and 'click fraud' - issues that are rife in the digital advertising industry.

YouTube announced recently that it has started to audit the number of views a video on its site has received. The move is intended to prevent users from artificially inflating view counts, which misleads both viewers and advertisers about the popularity of a video. It comes amid concerns that some content creators are using tools like redirects or 'buying' views to improve their count.

YouTube has said it will now periodically validate the views on videos and remove the fraudulent ones from the total.
This should come as a relief to advertisers attracted to the sites like YouTube by the huge number of users, who might be misled by audience figures into advertising against content without a genuine audience. If views have been fraudulently generated, advertisers are likely to miss the target audience and see little or no return on investment.
This problem is also prevalent on the other side of the equation. 'Bot traffic' or click fraud - web traffic not generated by human beings - is widespread in the online advertising sector, so much so that informal talks are understood to be happening with the aim of creating a consortium of ad tech companies that will establish an 'industry standard' way of measuring legitimate web traffic.
The purpose would be to implement a universal method of identifying if an ad impression is generated by a human or a 'bot'.
A universal standard could also improve the reputation of programmatic trading, where click fraud can be prevalent.
Programmatic trading is having a major impact on the online ad sector, according to the latest IPA Bellwether report. It is forecast to grow from a $12bn industry in 2013 to $32.5bn in 2017, across the UK and eight other countries where it is best established, according to forecasters Magna Global.
The trade body predicts that by 2017, 59% of UK digital display ads will traded programmatically.
Establishing an industry standard could immeasurably improve the reputation of the programmatic advertising sector as a whole, and subsequently increase adspend via its channels.
Until now, a cause for concern among advertisers when it comes to programmatic trading is around transparency of transactions, and the lack of human involvement, especially when it comes to auction-based real time bidding.
There are fears that, gone unchecked, 'bot traffic' has the potential to inflict far-reaching implications as programmatic advertising gains momentum.
The wider issue of viewability – how many people are actually seeing an online ad – is currently being debated throughout the ad tech industry.
It has already had repercussions for billing, as advertisers realise that they may be paying for ads their target audience don't see.The Media Rating Council (MRC) in the U.S. is now championing a move from a 'loaded impression' to a 'viewable impression' when it comes to calculating eCPM.
Meanwhile, brands like MoneySuperMarket are investing in tech to monitor and improve the viewability of their ads bought via programmatic trading channels.
Also, Google recently announced a deal with ComScore, which will give advertisers improved real-time insight into how ad campaigns booked on its DoubleClick ad platform are performing across screens. Integrating Comscore's Validated Campaign Essentials (vCE) ad measurement product into its DoubleClick offering will improve advertiser's ability to optimise campaigns as they happen.
ABC also recently launched a viewability certification programme, which reports on a product's capability to measure viewability in different scenarios using key variables that include 'percentage in view' and 'time'. As the debate around viewability plays out in the market, marketers must do all they can to maximise the visibility of their online video ads.
Integrating contextual advertisements into premium publisher video content is one way of doing this. In this way, instead of trying to distract consumers from the content they want to view in order to engage with them, ads will support their content experiences by providing a natural next step to a relevant brand or product.
In a similar vein, users are also much more likely to view and engage with an online video ad when it's both useful and timely. Ads that therefore deliver a contextual experience that enhances the content by giving viewers information they actually want, when they want it, will prove far more appealing.
If marketers truly want to see a return on investment, they need to ensure that consumers both can see and want to engage with their online video ads. The way to do that is to pay close attention to viewability figures and to make ads as relevant as possible.
Ad VerificationAdvertiserAutomated GuaranteedDigital MarketingDisplayM&AMartechMedia SpendProgrammaticTradingVideoViewability