Advertisers And Publishers Eye Greater Consistency In Ad Viewability Measurement
by Ronan Shields on 23rd Jan 2014 in News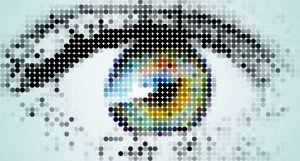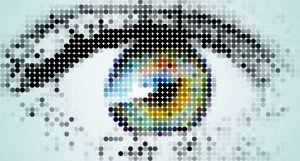 Discrepancies around ad viewabilty promises to be one of the key hurdles for the ad tech industry to clear, as trade bodies representing advertisers and premium publishers have identified it as one of the key issues to address in 2014.
ExchangeWire has learnt that unprecedented levels of cooperation between the Association of Online Publishers (AOP), the Institute of Practitioners in Advertisers (IPA) and Internet Advertising Bureau (IAB) are taking place to implement standards around measuring ad viewabilty, with a longer term goal of establishing trading standards.


A primary goal of the initiative is to achieve greater consistency in the reporting of ad viewability between vendors, as sources inform ExchangeWire that discrepancies of up to 30% can be observed when analysing like-for-like ad campaigns (i.e. the same ads ran on the same publishers' sites) when using different ad tech vendors' technology.
When greater consistency in viewability reporting (actual results, as opposed to just the methodology employed) is achieved advertisers can then work towards establishing trading standards. However, sources tell ExchangeWire that such a scenario is some way off.
To reflect the move towards promoting understanding of programmatic advertising a number of trade bodies have undertaken a series of initiatives to help spearhead the drive.
This includes Infectious Media working with ISBA (the self-appointed "Voice of British Advertisers") and jointly drawing up a best practice document tailored to help brand-side advertisers better understand both the problems and benefits of employing programmatic ad tech.
Similarly, the AOP has recently established an online ad ops working group (chaired by IPC Media's Sam Finlay) which consists of senior premium publisher employees that use the forum to collaborate and share experiences of such technology, and their experience of particular ad tech vendors. This working group will then feed back to the AOP's (already established) commercial committee, which is then more likely to establish official AOP policy.
Tim Cain, the recently appointed AOP managing director (formerly he head-up research at the trade body) says the collaborative approach with the IAB is geared towards consistent measurement standards - a necessary development if programmatic channels are to win greater ad spend.
Cain also cites the most recent AOP Census which points to an accelerated move towards programmatically traded advertising models in 2014. Cain points out how three quarters of publishers polled in the study expect to engage more in real-time bidding (RTB) in 2014 - this is compared to less than half who agreed with the same sentiment in the previous year's census.
Meanwhile, Nigel Gwilliam, IPA head of digital, explains how the trade body aims to promote standardisation of ad viewabiltiy measurement by championing a process whereby ad tech vendors sign up to a verification scheme and auditing company ABC acts as an independent third-party to rubber stamp their practice.
He says: "The issue is that different tech providers can produce vastly different results… Obviously we have the metric of 50% of an ad viewable for one second, but the devil is in the detail.
"When you have new ad formats [coming on to the market] complications arise. For instance, when you take video into consideration this standard is a non-starter, and mobile is a whole other box of complexity."
These moves come after Google introduced the possibility to buy ads based on viewability — in real time — across the 2million-plus sites in the Google Display Network.
James Beser, Google group product manager, says: "Viewability was already available for reservations buys on the Google Display Network, now this solution is available in the auction on a CPM basis globally as well, across desktop, mobile and tablet."
Ad VerificationAdvertiserAgencyAnalyticsBrandingCreativeCross-ChannelDigital MarketingDisplayExchangeMedia SpendProgrammaticPublisherTargetingTradingVideoViewability