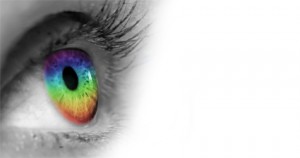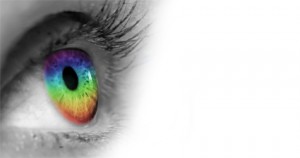 Shoring up ad viewability standards will be one of the key battlegrounds for the programmatic sector as the advertising industry enters the second quarter, with the Media Ratings Council (MRC) issuing its backing to several ad tech vendors in recent weeks, as advertisers demand more transparency.

The digital media industry – and especially the programmatic sector – has made its name by promising advertisers increased efficiency. But as previously discussed here on ExchangeWire, the industry is at risk of being exposed to its own flaws, namely with campaign performance reporting mainly being built on fraud.

However, in the past few weeks, companies including Publicis' Vivaki, Sizmek, and Tremor Video, and notably Google, have all made commitments to increasing the transparency over the viewability of online ads.
This has been in response to advertiser trade bodies, such as the Institute of Practicioners in Advertisers (IPA), defining a viewable ad as a unit that is 50% viewable, for one second from the end of 2013. With advertisers very publicly seeking such assurances from their ad tech providers, the industry has since reacted with a slew of product/service announcements.
Product launches

Late last week, Tremor Video claimed it was the first to introduce 'average viewability percentage' to the UK market, so advertisers can see exactly how much of their video ads are actually in-view and for how long as part of its campaign analytics package.
With Tremor's 'average viewability percentage' reporting now fully integrated into its VideoHub service – it was granted full accreditation by the MRC in the USA last year - the company is now letting UK advertisers to only pay for ads that were 100% in-view, plus viewed to 100% completion.
In a statement announcing the launch, Alex Macnamara, Tremor Video's UK managing director, said: "By providing average viewability as part of standard reporting at no extra cost and implementing a pricing model where advertisers only pay when their ad is fully in-view for the full duration of the ad, we're allowing advertisers get a more realistic picture of how their video ads are performing."
This launch follows fellow ad tech vendor Sizmek announcing that its Sizmek MDX ad management platform has been accredited for its Viewable Impression metric by the MRC midway through last month.
Sizmek's release announcing the launch, claims its 'viewable impression' metric is the only one accredited by the MRC. The company further adds that its 'viewability solution' provides reporting on the viewable rate of an ad placement; the number of web pages a campaign appeared on; the average duration of ad views; plus average surface area viewable; as well as campaign cost data relating to viewable and non-viewable impressions.
Sizmek further claims that its 'viewable impression' metric is the only one accredited by the MRC.
Scale of the problem

To support the launch of its product, Sizmek released research to demonstrate the extent of the problem with the research indicating that 50% of ads served are never seen, meaning that as much as £15bn of online ad spend will be wasted in 2014.
Erol Soyer, OMD UK, head of digital operations and technology, said: "The subject of viewability is of increasing importance in the digital advertising industry, both due to the increasing complexity of digital campaigns, as well as the difficulty in assessing advertising placements."
Caspar Schlikum, Xaxis, CEO, Europe, recently told ExchangeWire that agreed standards are essential to win over brand spend, but does add that alternatives are also possible.
"One thing you want to see is where an ad is going, but sometimes viewability is not such a priority if you have another metric you're optimising towards, in that case there's other things you can measure a campaign by.
"For instance, it's possible to have different pricing tiers for viewable, and non-viewable ads… that could be a potential. But to get brand spend it's critical to have standards around viewability, etc.
Issues surrounding video

Despite, the industry agreeing definitions on what and what doesn't constitute a viewable ad in the display space, Nigel Gwillia, IPA digital consultant, recently told ExchangeWire that the issue was further muddied when it comes to online video ad units.
"With the new formats come complications," he said. "With video, the standards surrounding display ad viewability are simply not practical… and with mobile, it's a whole other world of complexity."
Scott Knoll, Integral Ad Science, CEO, says the problem is an increasingly growing one particularly as advertisers increasingly migrate their budgets into online video (drawing from both their traditional TV and online display budgets).
To accommodate this, Knoll's company recently launched a third-party video ad monitoring solution it is making to all tiers of the media industry, from advertisers, to publishers, and video ad networks.
Key to this launch, is the roll out of Integral's advanced viewability metrics for video, which lets advertisers see if their video ad was ever started, if it was seen by a viewer, how long the ad was in view, and whether the ad was muted. Integral's solution will be rolled into Nielsen Online Campaign Ratings platform.
A report from online video advertising company TubeMogul, demonstrates some of the quandaries facing the online video advertising industry. These include:

Is it one second, any five seconds or a continuous five seconds that must be watched for a viewable video impression to be counted?
Does an inactive window cause an impression to not be viewable?
Are 300x250 unmeasurable (iFrame) impressions removed from the unmeasurable count?
Does a video playing with the sound muted count as a viewable impression?
The report goes on to reveal a "state of confusion" in the industry, with TubeMogul concluding the video viewability was a "patchwork of proprietary standards", with few ad tech vendors agreeing on what certain terms mean.
Nick Reid, TubeMogul, UK managing director, says the most popularly mooted definition for a viewable video ad is where 50% of an ad is viewable for over five seconds, and that agreeing such standards is key if marketers are to invest their budgets into programmatic, and if premium publishers are to open up their prime inventory.
"We need to unify things like metrics, etc, the TV industry has been buying on gross metric points (GMP) for about 60 years, and if we're to bring the positives of digital to TV, we need these agreed definitions."
Similarly, Andre Moore of video-based supply side platform SpotXchange - whose company is in talks with premium broadcasters – says he is most commonly asked for assurances about online viewability.
"So far most of our conversations [with tier one European broadcasters] have been about transparency, and we always asked for assurances about viewability.
"If we can sort this out, then we can get access to the better quality inventory, the benefit for media owners is there too. As if they open up to programmatic, they can get visibility on everyone that is bidding on their inventory; this can further help them reduce issues around channel conflict."
These voices from the ad tech sector of the industry seem to be winning mindshare among advertisers with Publicis' Vivaki becoming the first agency entity to sign up to an US-based industry movement to standardise the viewability to in-stream ads called Open VideoView (or OpenVV).
The group already consists of over 20 digital video ad tech vendors, such as TubeMogul, BrightRoll, Innovid, LiveRail and SpotXchange, that are aiming to create a single, common technology for measuring viewability of digital video advertising, rather than continue to use multiple, incompatible and non-standard technologies when evaluating digital video.
OpenVV is open source and is available so that anyone in the industry can copy, edit or use the code, according to the participating companies, and all are working closely with the IAB, and MRC to come up with a cohesive way of measuring video ad viewability.
The companies who support OpenVV remain closely connected to the Interactive Advertising Burearu (IAB)/Media Rating Council (MRC) Emerging Innovations Task Force discussions about the challenges that surface within the video viewability space and the determination of a video viewability standard for measurement.
In addition to working with OpenVV's roster of members, VivaKi is also partnering with several players who are leading further development in the viewability space across display and video, such as comScore, Google, Integral Ad Science and Vindico.
Ad VerificationAdvertiserCreativeDigital MarketingMartechMedia SpendProgrammaticTradingTVVideoViewability