'BYO Algorithm, Transparency & Video' – The AppNexus Summit Summed Up
by Ronan Shields on 10th Jun 2015 in News

AppNexus has just drawn the curtain on the public-facing round of its European Summit, having made a host of announcements, including: assurances on marketplace quality; a renewed focus on video inventory; plus a promise to "wave goodbye to black-box algorithms".

The world's "leading independent ad tech company" flew a host of top-tier executives to the UK – including CEO Brian O'Kelley who spoke with ExchangeWire to give his view on the 'ad tech power game' – this week to unveil a suite of new developments.
These included the AppNexus Programmable Bidder (APB), its Inventory Quality (IQ) standard, plus its intention to introduce video inventory into its offering. Below is a more comprehensive outline of each offering.
Inventory Quality

AppNexus has built on its earlier commitment to leading the clean-up of the ad tech sector, with this week's unveiling of a suite of major policies, products and features to shore-up transparency in the market, which are collectively known as Inventory Quality (IQ). See video above.
This includes: a strict domain transparency standards (a policy that disallows 'domain masking', etc.), a comprehensive pre-bid policy enforcement (meaning advertisers don't bid on invalid traffic), plus AppNexus Spend Protection (effectively a money-back guarantee if bad actors evade all checks).
This builds on the commitments made with its Certified Supply programme first unveiled in the November edition of the AppNexus Summit series in New York, with alpha testing of IQ producing higher RPMs (revenue per 1000 impressions) of 29-47% for publisher.
Meanwhile, nearly two-thirds of advertisers have seen increases in response rates, according to AppNexus.
In a press release documenting the launch, O'Kelley, said: "Opaque markets are inefficient for all participants. IQ ensures that all inventory available on the AppNexus platform is of the highest quality and visibility.
"It's very simple: advertisers should be able to see what they are buying and know what they paid for. It's a principle that benefits buyers and sellers alike, as alpha results have clearly shown."
AppNexus tunes-in to video

Meanwhile, AppNexus also chose the event to unveil that is to fully enter into the video advertising market, allowing clients to engage with viewers of online video on its platform, after it had previously preferred to develop a mobile option.
AppNexus' video buying product allows buyers to target campaigns for linear, in-banner or interstitial video ads by player size, playback method, and ad position (pre-, mid-, or post-roll), and integrates with a number of video supply-side platforms (SSP).
AppNexus' video advertising product is currently in closed beta, but early tests demonstrate that segment-targeted campaigns reach ten-times greater the amount of desired users compared to channel-specific competitors, with AppNexus providing inventory access to 250 billion video impressions per month and growing.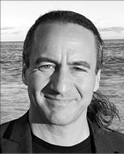 To aid this launch, AppNexus has hired industry veteran Eric Hoffert (pictured left) as its first SVP of video technology, who has previously developed Apple's QuickTime, as well as Spotify's video offering.
AppNexus had previously preferred to concentrate its engineering efforts on developing mobile solutions, as it looked to move beyond desktop display advertising, according to O'Kelley.
However, he cited figures from eMarketer which value the video advertising market $7.8bn this year, with only 30% of that coming from programmatic.
He added: "Three years ago, I announced that AppNexus was not going to enter video until we could introduce products every bit as strong as our display platform.
"Since then, we have built a world-class team of engineers and technologists and created the foundation upon which to create a superior video products.
AppNexus programmable bidder

Earlier in the week, AppNexus also unveiled its AppNexus Programmable Bidder (APB) – a technology that lets advertisers upload their proprietary algorithms to AppNexus' platform in order to optimise media spend (see video).
Effectively, this lets advertisers use their own data on AppNexus' platform to produce algorithms that will help them bid on advertising inventory (and audiences) best suited to their campaign goals, a.k.a. bring your own algorithm.
AppNexus claims APB will let advertisers build their own bidder – a venture that would cost $5m a year to build and maintain, according to O'Kelley – without having to hand over vast amounts of their own data to alternative companies (e.g. Facebook and Google). Hence it has employed the tagline: "Goodbye to the Black Box" in its launch marketing material.
O'Kelley added: "Real-time algorithmic bidding will revolutionise marketing. Until now, the technical challenges and financial costs of real-time bidding have prevented most buyers from investing in algorithms.
"By allowing data scientists to upload complex models directly into our scaled real-time bidding platform, we will finally see the industry take full advantage of the power of algorithms to maximise the impact of every ad impression."
Catherine Williams, AppNexus, chief data scientist, added: "Until now, advertisers who wanted to leverage their data assets had to make an unhappy choice: incur enormous cost and complication to build their own bidders, with all their attendant latency and scale challenges, to be able to apply their own models and algorithms; or turn their data over to a third-party black box.
"We're saying goodbye to the black box and providing a third option. APB empowers buyers to leverage their own proprietary algorithms and models, extracting maximum value from their data while staying in full control."
The company also claims APB opens the door for programmatic media companies to sell packaged optimisation services on the AppNexus platform. Such a scenario – or "future market" – would allow buyers to access, assess and rent algorithms designed by optimisation partners with seamless adoption and financial clearing.
Ad FraudAd VerificationAdvertiserAgencyCross-ChannelDataDigital MarketingDisplayEMEAExchangeM&AMeasurementMedia SpendProgrammaticTargetingTradingVideoViewability