APAC Mobile Search Ad Spend Climbs 69%; SEA Viewers Prefer Shorter Video Ads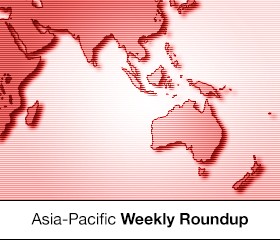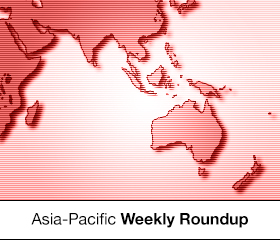 In this weekly segment, ExchangeWire sums up key industry updates on ad tech from around the Asia-Pacific region – and in this edition: APAC mobile search ad spend climbs 69%; SEA viewers prefer shorter video ads; Geniee adds Vietnamese language to its ad classification system; Japan ad spend to hit $35.5bn in 2015; AOL Platforms brings in SEA business lead; and ExchangeWire calls up APAC programmatic survey participants.
APAC mobile search ad spend climbs 69%
Search ad spend across the Asia-Pacific region, including Japan, grew 15% over the past year, fuelled by a 69% increase in ad spend on smartphone search ads.
In comparison, desktop search ad spend climbed just 7% for the year ending in June, according to figures from Kenshoo's Digital Marketing Snapshot for second-quarter 2015. The numbers were based on a sample of more than 550 billion impressions and 9.5 billion clicks, as well as US$5.5bn in ad spend. These were extracted over five quarters of performance data from Kenshoo's 6,000 brand and agency profiles, across 51 countries, running over various ad networks including Google Baidu, and Facebook.
More than half of paid search clicks were on smartphones and tablets, Kenshoo said in its report. Search ad impressions for the region increased 23% over the previous year, while click volume also grew 17%.
Kenshoo's Asia-Pacific and Japan managing director Yukihiko Imamura said: "Mobile is rapidly becoming the centre of the search universe, as consumers increasingly rely on their smartphones to find information on the move.
"We are at the start of mobile search becoming a key part of the digital advertising landscape in Southeast Asia and Japan. The sheer growth of smartphone usage in the region means advertisers need to adopt a robust mobile marketing strategy, underpinned by the consumer engagement opportunities that the mobile channel delivers," Imamura noted. "The year of mobile has certainly arrived."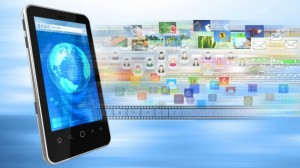 He added that brands in the region still were heavily focused on driving search volume, and expected advertisers to focus on improving the efficiency of their search ad campaigns. They would aim to do so through advanced bidding management and better optimisation, he said.
Across the globe, social ad spend climbed 114% over the previous year, pushing up CTR by 535%.
SEA viewers prefer shorter video ads
Desktop ads that run for seven seconds or less clocked completion rates of 88% where viewers would watch the video right to the end.
This finding came off research from TubeMogul, which ran its study between April 1 and June 30 this year in Singapore, Malaysia, Indonesia, the Philippines, Thailand, and Vietnam.
Completion rates dipped to 81% for ads that ran for 11 to 14 seconds, and fell to a further 72% for video ads that dragged on for longer than 15 seconds.
Viewer attention spans were shorter on mobile platforms, where ads running for 7 to 10 seconds clocked completion rates of 60%. Only 51% of ads lasting between 11 and 14 seconds would capture the consumer's complete attention on mobile, while ads running longer than 15 seconds clocked just 43% completion rates.
TubeMogul's Asia vice president Susan Salop said: "The digital consumer in Southeast Asia prefers short-burst video advertising that communicates the branding message quickly and with clarity. We expect to see advertisers move to create more short-form video content made for the web to increase branding engagement."
In addition, 27% of mobile video impressions on TubeMogul's programmatic media-buying platform were served to tablet and mobile devices running various platforms, including Android, Blackberry, and Apple iOS.
Salop said the growth in tablet adoption in the region provided brands more options to reach mobile viewers. She added that video ads on these devices would see "significant growth" in inventory over the next year, as advertisers aimed to improve brand recall and engagement.
TubeMogul's vice president for research Taylor Schreiner also pointed to the increasing adoption of mobile internet in Southeast Asia, which had helped drive programmatic video deployment in the region.
"We have seen a sharp rise in available programmatic mobile inventory in the past year, and markets such as Singapore, Indonesia, and Thailand continue to grow quickly," Schreiner added.
Geniee adds Vietnamese language to its ad classification system
Geniee International has added English and Vietnamese languages to its ad delivery classification and control system, called Gaurl.
Also available in Japanese, the automated system inspects the content on a website and its associated pages for "any violations of" program policies outlined in Google AdSense, and automatically delivers ads that meet the criteria.
Gaurl is offered free to publishers that use AdSense services, said Geniee, which is an AdSense-certified partner. The ad classification and control system had been introduced to 200 publishers in Japan, delivering only ads that had no policy violations to webpages, said the ad tech vendor.
With the launch, Geniee is aiming to have 100 publishers operating websites in English and Vietnamese on the Gaurl system over the coming year. It also has plans to add support for other Asia-Pacific languages.
Japan ad spend to hit $35.5bn in 2015
The Japanese market is projected to generate US$35.5bn in ad spend this year, according to Rubicon Project.
The country is rapidly adopting ad automation, which is expected to contribute US$1bn hits year.
"As the third-largest advertising market in the world, Japan represents a significant growth opportunity for Rubicon Project and for the acceleration of advertising automation," said its international general manager, Jay Stevens, at the ad tech vendor's second Marketplace Summit in Tokyo last week.
"The increased efficiency that advertising automation brings to Japanese buyers and sellers, as we've experienced in other regions, will be transformative to the industry looking for ways to better follow consumer media consumption with efficacy of marketing investment," Stevens said.
Rubicon opened its Tokyo office in February last year and has since brought in more than 60 premium seller accounts to its ad automation platform, including Nikkei Business Online and Oricon Style.
AOL Platforms brings in SEA business lead
The programmatic TV vendor has appointed Carl Costa as its new Southeast Asia business lead.
Responsible for introducing publishers to its ONE by AOL, he also will work to increase awareness of the ad platform among agencies and brands. Based in Singapore, Costa has had experience launching data-driven technologies. He was part of the management team at Enpocket, which was a mobile marketing company that was later acquired by Nokia, and also founded 24MAS, an ad-funded mobile games business.
AOL Platforms also appointed Jane Sng, formerly from Singtel's Amobee, to the role of client services manager in which she will provide training and support to clients.
Both executives will report to AOL Platforms' Southeast Asia managing director, Alex Khan. "Carl and Jane match our quest in bringing both culture and code to life through our investments in programmatic and video platforms," Khan said, adding that Asia-Pacific was expected to account for a third of the global digital ad spend this year, with an increasing portion on video.
ExchangeWire calls up APAC programmatic survey participants
Thank you to everyone who attended ATS Singapore this year. We registered over 620 guests on the day and were delighted to be able to host some fantastic discussions and debates, focussing on the programmatic media industry and future trends in advertising and marketing technology, across the region.
This is your final chance to complete our APAC Programmatic Survey. The full report will be made available next month and all those who participated in the survey will receive a copy ahead of publication.
TagsAd NetworkAd ServerAd VerificationAdvertiserAgencyAPACBrandingDigital MarketingGoogleMobileProgrammaticPublisherSearchSingaporeTVVideoViewability