ATS SG Spotlights Need for Open Data Systems, Not for Walled Gardens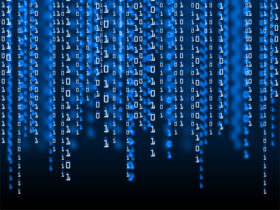 Delegates at this year's ATS Singapore expressed concerns over the growing presence of walled gardens and their impact on audience data, pointing to the need for open data systems to drive the development of programmatic in the region.
Matt Harty, Asia-Pacific senior vice president of The Trade Desk, kicked off the day's discussions with an overview of the region's programmatic landscape, painting a bright picture in which the platform was seeing higher growth rates than any other segments in the ad space.
As the industry moved toward cross-device marketing, Harty also underscored the need to move beyond cookies in identifying and gaining insights of the target audience. He pointed to statistical IDs as a viable option that everyone should be looking at. "But they have to be open and not owned by any specific company," he said, adding that it was "unacceptable" that companies should have to rely on external parties to collect and decipher audience data.
"They have to be owned by all of us [so] I urge you all to talk about and look at open source statistical IDs," he said.
The ownership of audience data proved to be a recurring theme at ATS Singapore, where discussions touched on the rise of walled gardens with the likes of Facebook, Amazon, and Google keeping a tight rein on their individual ecosystems, leaving little way for data to be taken out to be optimised.
Xaxis Asia-Pacific CEO Michel de Rijk called for the need to "break through these walls" and build independent data companies, urging advertisers against supporting this form of practice.
"Advertisers don't understand the threat of walled gardens and they're pumping big dollars into them," de Rijik said, pointing to Facebook as the biggest source of his wrath since most marketers would need the social media service to reach the mobile audience. "But you can't share that data and th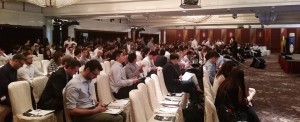 at's the big problem."
He noted that should publishers continue to build their data in silos, it would be difficult for advertisers to fully understand what their ad dollars were doing for them. "If marketers can't look holistically at what works well, and in which order it works well, it's hard to know and look at programmatic [as a media buying strategy]," he explained, referring to a point raised during an earlier panel discussion.
Comprising marketers from the region, the dialogue saw Janice Chan, Starwood's senior director for digital marketing, touching on issues she faced trying to determine how well, or badly, her campaigns were doing.
Noting that Starwood was heavily focused on performance marketing, dedicating 80% of its media budget to support this, Chan said the ability to look at this holistically across various campaigns and media buys would be valuable. However, she said, there remained significant challenges in doing so.
Chan pointed to Starwood's use of different agencies, which she felt was necessary since each agency had different capabilities where some were better in search while others excelled in display. This, however, made it difficult to track performance across the different agencies.
Cross-device marketing also posed an enormous challenge, with the ability to adequately track mobile still an issue for marketers, including Starwood, she said. Being able to do so would be vital, especially since much of Asia was accessing the web via their mobile devices, Chan said.
Stressing the need to be able to measure campaigns across any platform, she said Starwood had tried various initiatives to varying degrees of success. "There are some things we tried that worked well, but they're usually tied to one platform," she revealed, referring to a video campaign in which the marketer had been able to successfully track. "But that's tied to one publisher and we would have liked to be able to roll this out across different publishers."
Asked how brands decide which vendors to work with, Visa's Asia-Pacific vice president for digital marketing Nicki Kenyon pointed to trust and transparency as important criteria as well as the willingness to share knowledge. "The more knowledge we share, the faster we can grow. So our partners have to be honest about what they know and don't know, and be transparent [about their operations]," Kenyon said.
Chan also stressed the need for marketers to stay attuned to market developments, "so you can call out agencies if they're BS-ing you".
On addressing the perennial concerns about fraud and brand safety, fellow panellist Germaine Ng Ferguson, StarHub's general manager of integrated solutions and analysis, pointed to the need to instil accountability and responsibility to everyone across the ecosystem. She added that StarHub's partners adhered to a "stringent criteria" and needed to constantly check against the black and white lists of websites rejected and approved to carry the company's ads.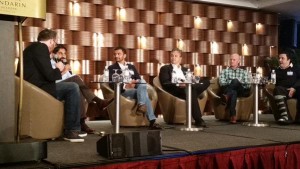 Ferguson further called upon ad tech vendors to finetune the necessary algorithm to resolve this challenge in order to establish trust, without which programmatic adoption would not grow.
Chan suggested the need for some form of governance as it was proving to be a significant problem for brands. "How do we get more from an agency than just a 'sorry'? And I thought the whole point about programmatic was its intelligence and automation?" she posed.
Discussions at ATS SG also often pivoted back to the importance of data, though there were varying views on whether first-party data offered more value than third-party data.
Eyeota CEO Kevin Tan, a panellist at the summit and who had written about the topic on ExchangeWire, said the "myth" that third-party data was inferior had stemmed from the early days of programmatic where a lot of data in the market were deemed to lack quality and scope.
Tan said: "We tend to believe that third-party data is somebody else's first-party data. It is important to question the quality, but there is loads of quality third-party data out there."
He explained that first-party data, while great for brands, was limited in terms of audience reach. "To get the scale and reach to fulfil campaigns, you need to augment it with very good third-party data," he said.
AdRoll's Asia-Pacific managing director Ben Sharp, though, disagreed, noting that first-party data presented unique datasets for advertisers, providing unique signals about the brand's audience and a range of insights that were unique to their target audience.
"When you're trying to deliver against a marketer's goals, more often, first-party data likely will perform better than third-party data," Sharp said.
Both agreed, though, that any data strategy should look to deliver against the company's marketing objectives.
Sharp added: "You need to have a clear understanding of what you're trying to deliver … then figure out how to put this together and how data fits in. Big data needs to be broken down into actionable insights, and then you can put in place the right bidding strategies and campaigns."
Tan also noted the need to consider differences in local markets, as audience needs would differ depending on where they were from. "You need to look at what constitutes the audience and what they want locally. They can be substantially different [between the different markets] and, often, advertisers don't take into account what makes an audience tick on a local basis," he explained.
Sharp further posed the idea of a 'co-op', in which publishers shared non-identifiable audience information with others in the co-op.
They can then choose to mix in other datasets to support the wider scope for some campaigns, or package the data and market the various bundles to advertisers.
Tan, though, noted that while the idea was nice, it would be challenging to execute considering the high potential for messy politics with the high number of different companies involved.
TagsAd ServerAd VerificationAdvertiserAgencyAnalyticsAPACattributionBrandingCross-ChannelDataFacebookMeasurementMedia SpendMobilePerformanceProgrammaticPublisherSingaporeTargetingTradingViewability