Self-Serve Instagram Campaigns Roll Out in AU; China Online Ad Spend Climbs 42%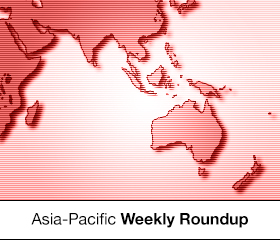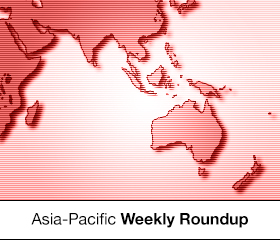 In this weekly segment, ExchangeWire sums up key industry updates on ad tech from around the Asia-Pacific region – and in this edition: Self-serve Instagram campaigns roll out in AU; China online ad spend climbs 42%; Malaysia's Axiata buys out India's Komli; and IAB CEO urges AU to fix ad fraud.
Self-serve Instagram campaigns roll out in AU
Omnicom Media Group (OMG) said it launched two Instagram self-serve ad campaigns in Australia for two clients, McDonald's and Qantas.
The agency said it had been working with the photo-sharing service to test all available ad formats and functions, adding that further developments in the product offerings and analytics capabilities were expected to be ready in the fourth quarter.
The campaign for McDonald's was the fast food chain's first Instagram self-serve campaign launched outside of North America and featured video ad formats, overlaid with Facebook targeting signals.
Qantas launched its campaign with Mobile App Install ad formats, tapping creative content to encourage downloads and targeting relevant customer groups that would benefit from using its app on Google Android or Apple iOS devices.
OMG said both campaigns had delivered high efficiencies. Paul Shepherd, ANZ managing director for the agency's media acquisition platforms business unit, Accuen, said: "We have seen mass interest from clients across the group on how they can utilise Instagram as part of their digital strategies."
Instagram's ANZ brand development lead, Sophie Blachford, added: "With the Instagram Ads API enabled, this will now help us make ads more relevant to the community, serve more diverse business objectives, and make buying on the platform easier for advertisers."
Blachford noted that tests from the two campaigns provided insights in Instagram advertising, including the use of new action-oriented formats and layering Facebook targeting options such as geolocation by state or custom audience.
China online ad spend climbs 42%
The Chinese online advertising market grew 42.7% in the second quarter of 2015, over the same quarter last year, generating 53.24bn yuan (US$8.69bn) in total transaction value.
Over the previous quarter, the market climbed 33.1%, according to China Internet Watch.
Paid search ads remained the most popular format, accounting for 37.7% of overall transactions in the second quarter. Online video and e-commerce ads contributed 24.6% and 24.8%, respectively, of the total market.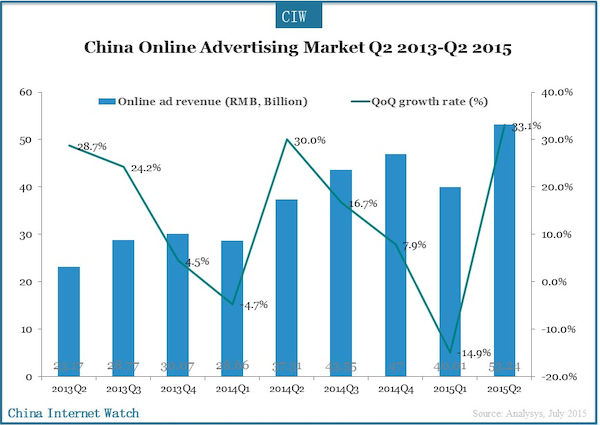 Malaysia's Axiata buys out India's Komli
A subsidiary of Malaysian telco Axiata Group has announced plans to acquire Mumbai-based ad tech firm, Komli Asia, for US$11.25m, in an all-cash deal.
Adknowledge Asia-Pacific said the acquisition would enable the company to "skip past the formative stage" of its expansion plan and increase its presence and business operations in Southeast Asia.
"Komli Asia Group brings with it a geographically diversified revenue and provides a strong strategic fit across digital advertising verticals, such as social, video, display, and mobile," Axiata's Adknowledge said. "It also brings in an experienced and deployed talent base of more than 100 sales, ad-ops, and other personnel with a strong reputation in the region [and] deeply entrenched relationships with premium publishers and advertisers."
Komli runs operations in various Southeast Asian markets, including Singapore, Malaysia, Hong Kong, and Thailand, and focuses on performance advertising, digital marketing, social media, and search marketing.
IAB CEO urges AU to fix ad fraud
IAB President and CEO Randall Rothenberg has called upon Australia's digital ad industry to address issues related to ad fraud and break down increasing complexity brought about by mobile.
Providing the comments in the leadup to his keynote at IAB Australia's first Leadership Summit on August 26, Rothenberg pointed to ad fraud and the "wild west" of mobile as the key challenges in the market.
"Ad fraud is a concern for the entire industry and fixing it will involve an industry-wide behavioural change," he said. "Without trust between marketers, publishers, consumers, and the many parties in between, the growth of the Australian digital industry will be weakened."
He underscored the need for open communication and transparency, adding that publishers, marketers, agencies, and ad tech firms must want to work together to resolve these challenges.
The IAB CEO will be presenting on 'Maximising the Promise of Digital Media' at the summit, during which he will address key questions related to viewability, the need to "tame the wild west of mobile", and native advertising.
Ad FraudAdvertiserAgencyAnalyticsAPACAustraliaBrandingChinaCross-ChannelFacebookIndiaMedia SpendMobileProgrammaticPublisherSaaSTargetingViewability