Potential Defeat for AdBlock Plus Against Springer; Facebook Shutters FBX
by Sonja Kroll on 27th May 2016 in News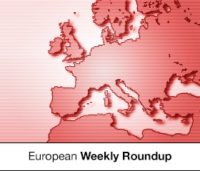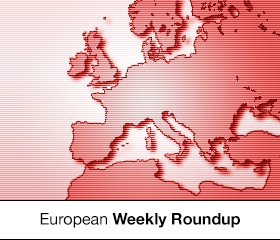 ExchangeWire rounds up some of the biggest stories in the European digital advertising space. In this week's edition: Adblock Plus faces defeat in another court case against Springer; Facebook Shutters FBX; Three UK announces ad blocking trial run; ADventori opens London office; and StickyADS announces programmatic guaranteed.
Impending defeat for Adblock Plus?
In the last twelve months, Eyeo has been victorious in Germany with regards to four lawsuits by publishers against ad blocking software Adblock Plus. Now things are not looking good for the Cologne-based developers. In a second legal dispute with German publisher Springer, defeat could be looming for Eyeo.
After losing the initial case against Eyeo, Springer is appealing the decision and has taken proceedings to the Higher Regional Court in Cologne. The new linchpin of the action is based on Springer's allegation that Eyeo's practice of whitelisting constitutes unfair competition: as part of their 'Acceptable Ads' programme, Eyeo unlocks ads – in return for payment. According to Springer, this forces publishers into a contractual relationship with Eyeo and constitutes an aggressive commercial practice, which is punishable under the newly created clause 4a of the German law against unfair competition.
In the previous Cologne process, the judges had rejected Springer's accusation; but now the court concedes that Eyeo's practices could constitute unfair competition. Since Eyeo directly impacts the business model of websites with their ad blockers, the relationship between Eyeo and media owners could be considered competitive. Hence, clause 4a would apply.
Nonetheless, the court still does not consider ad blockers unlawful, as such. Springer's appeal to ban AdBlock Plus completely will probably not be admitted by the court because Eyeo's business model may not constitute intent to cause damage. Neither may Eyeo be limiting the freedom of the press, as Springer had alleged.
However, the practice of whitelisting is still at issue. Should the court decide against Eyeo, the company will have to face massive losses, as a large portion of their revenue depends on the whitelisting fees.
The final decision in the case is expected for the end of June 2016.
Facebook retires FBX Ad Exchange
Facebook want to refocus on their own Audience Network and mobile ad inventory. According to the Wall Street Journal, the social network is planning to retire their FBX ad exchange.
The decision to shutter FBX has been preceded by a ramp-down that saw Facebook limiting the number of partners who were able to buy through the exchange. Instead, marketers have been pushed towards Facebook's Audience Network to buy ads directly from Facebook, circumventing third-party involvement by the likes of AppNexus, Criteo, or MediaMath.
Has FBX become obsolete? The decision to shut down FBX operations also reflects the shift from desktop to mobile, and the introduction of Custom Audiences and Dynamic Ads. Both products are available to marketers via Facebook's advertising interface and APIs, making FBX unnecessary.
"Mobile is now a necessary component of effective marketing campaigns, and Facebook is helping millions of businesses understand their customers' purchase path across devices", the Wall Street Journal quotes Facebook's vice president of monetisation product marketing, Matt Idema. "Dynamic Ads and Custom Audiences have mobile at their core and are delivering excellent results for businesses, so Facebook Exchange spending has shifted towards those solutions."
Three UK announces ad blocking trial run in UK 
Mobile network operator Three is partnering with ad blocker Shine to test the deployment of ad blocking within their network. The company has notified customers about a 24-hour pilot run in June 2016, testing the blocking of display and video ads.
Citing recent survey results by KPMG, which show that 44% of UK adults are planning to use ad blocking software within the near future, Three say that changes have to be made in order to improve the mobile experience for customers. "The current ad model is broken. It frustrates customers, eats up their data allowance, and can jeopardise their privacy", Three's CMO, Tom Malleschitz says.
In a release, Three detailed the goals of their initiative: push data charges for the display of ads to the advertisers, protect the privacy of the customer, and allow only relevant ads rather than intrusive, unwanted advertising.
"We can only achieve change by working with all stakeholders in the advertising industry – customers, advertising networks, and publishers – to create a new form of advertising that is better for all parties", Malleschitz adds.
Reacting to the initiative by Three, Steve Chester, director of data and industry programmes at IAB UK commented: &#822We're all committed to solving the ad blocking issue, but disagree with Three's approach that network-level ad blocking is the way to go. It's a broad-brush approach that the largest media owners can probably survive, but not the long-tail of smaller ones. In the long-term, consumers will also lose out, as they'll likely have to pay for services that are currently free because they're supported by advertising."
The ad blocking trial is set to run during the week commencing 13 June, 2016. The objective is to test the filtering technology, while maintaining the customer's mobile and network experience. Participation in the pilot is voluntary.
ADventori expands into UK market
Ad tech start-up ADventori is taking on the UK market. In a move to expand its reach, the French company has just announced a new office in London.
ADventori UK is helmed by country manager Will Bishop, who is tasked with expanding operations in the UK. Bishop joins the ad tech provider from a position in sales at Specific Media.
Bishop is going to report directly to CEO and founder, Pierre-Antoine Durgeat.
"Will's appointment, and the opening of our London offices, will allow us to engage more closely with customers and partners in one of the most dynamic advertising hubs in the world", says Durgeat. "We're aiming to have a large team in place here within the year and I'm excited to see what the future holds."
ADventori previously operated only two offices, in France and Germany, employing 25 people. The ad server was founded in Paris in 2009.
StickyADS introduces programmatic guaranteed
Hot on the heels of the news that StickyADS has been snapped up by Comcast, the video tech providers have announced a new feature to their digital video offerings. Jumping on the 'guaranteed' bandwagon, StickyADS are offering media owners the opportunity to sell reserved video inventory through open RT bidding, the company has announced.
The aim of the new feature is to unify the selling of TV and online video advertising. "This exciting new feature takes programmatic guaranteed to the next level by removing the hassle of using tag-based solutions and adding an additional layer in yield management strategies", comments Hervé Brunet, CEO and co-founder, StickyADS.tv.
The company hopes to increase revenue for clients, and to revolutionise programmatic TV, for which transactions had to be processed months in advance.
Ad BlockingAd ServerAd TechAdvertiserAutomated GuaranteedDACHDataDigital MarketingEMEAExchangeFacebookMedia SpendMobileProgrammaticPublisherRegulationTradingTVUKVideo