Comcast Acquires StickyADS; DoubleClick Launches Native Ads
by Sonja Kroll on 13th May 2016 in News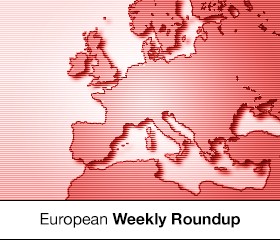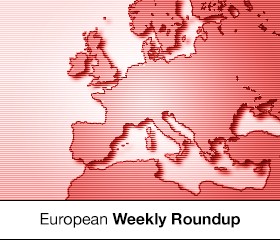 ExchangeWire rounds up some of the biggest stories in the European digital advertising space. In this week's edition: Comcast buys StickyADS.tv; DoubleClick Goes Native; JICWEBS tackles ad fraud; New UK GM for Adform; and Rocket Fuel appoints international MD.
StickyADS.tv Acquired by Comcast
Comcast strengthens its activities in Europe by acquiring French video tech provider StickyADS.tv, the company has confirmed in a press release. The financial details of the deal were not disclosed.
The acquisition of the video SSP is a move to complement Comcast daughter FreeWheel's ad tech with more programmatic functionalities and deliver an end-to-end automated ad tech platform. Thus, Comcast plans to integrate StickyADS into FreeWheel.
"Our clients' need to support automated sales has drastically accelerated over the last 18 months", says James Rooke, CRO, FreeWheel. "We believe the combination of our platforms will deliver the solutions our clients need to thrive."
"We are convinced that the combination of our companies will benefit our respective client bases, most notably the largest TV broadcasters", comments Hervé Brunet, CEO and co-founder of Paris-based StickyADS.tv. "Our focus on a private exchange, server-side architecture is perfectly aligned with FreeWheel's technology in addressing the specific needs of premium publishers."
StickyADS had been partnering with FreeWheel since September 2015. FreeWheel itself was acquired by Comcast in 2014.
DoubleClick Launches Native Ads
Google's DoubleClick for publishers is going native. The company has extended their native ads for apps solution in order to deliver and measure native ads across all screens.
After introducing native ads for apps in November 2015, DoubleClick is now looking to take the seamless ad experience cross-screen. Thus, DoubleClick allows publishers to set up a collection of their own, customised formats which will then be applied to the creatives supplied by the publisher to adapt to any screen.
According to DoubleClick, the native creatives are suitable for banners as well as a new, responsive fluid ad slot in Google Publisher Tag and the Google Mobile Ads SDK. Third-party measurement is fully supported, too.
JICWEBS Tackles Ad Fraud
The best practices and standards committee JICWEBS takes another step towards battling ad fraud. The British industry body is publishing a set of good practice principles for publishers, agencies and ad tech providers.
The principles are based on JICWEBS' taxonomy report and complement an earlier set of best practices on the same issue, helping companies audit their processes and consequently reduce the risk of ad fraud. The principles cover fraud education and policies, setting correct campaign ROIs, ad inventory sources, anti-fraud technology and vendors.
"This latest initiative supports those who are serious about doing something to minimise the effect of fraud across our industry", says JICWEBS chairman Richard Foan. The next step is a certification system that will issue a seal of approval to companies compliant with the process principles.
Also in development at JICWEBS is a similar set of good practice principles aimed at ad verification issues.
Adform Appoints Rick Jones as General Manager, UK
Ad tech platform Adform snatches their new GM from Google's DoubleClick: industry veteran Rick Jones joins Adform.
In his new role, Jones will be tasked with pushing the expansion of Adform into the UK, deemed a "critical digital marketplace" by the ad tech platform. Jones will have overall responsibility for developing Adform's buy-side and sell-side customer base, as well as expanding the local Adform team, led by UK commercial director Andreas Dooley.
"[Rick] will enable us to capitalise upon the strategic business opportunity we see in the UK market, whilst helping our partners to navigate the friction points associated with implementing digital tech ecosystems", summarises Anthony Rhind, CSO, Adform, regarding Jones' appointment.
"The UK market is mature, but buy-side and sell-side are experiencing growing pains due to the fragmented technology ecosystem", says Jones. "Advertisers, agencies and publishers need independent, seamless and transparent digital advertising solutions that can reconnect the dots when working across multiple channels."
New MD International for Rocket Fuel
Rocket Fuel appoints a new international MD: joining Rocket Fuel from Nektan, David Gosen will also act as SVP.
Apart from overseeing Rocket Fuel's international business and operations activities, Gosen is also tasked with sales functions, as well as developing product strategies.
Rocket Fuel sees Gosen's appointment as an investment in international growth. Says Randy Wootton, CEO, Rocket Fuel: "We are continuing to invest in our international business and expect this division to be a strong growth engine for us."
Gosen replaces interim MD Richard Frankel, who will resume his role as executive VP. Prior to Rocket Fuel, Gosen worked at mobile games developer and operator Nektan. Previous roles included positions at Nielsen and Microsoft.
Ad FraudAd ServerAd VerificationAdvertiserAgencyCreativeEMEAMeasurementMobileNativeProgrammaticPublisherSSPUKVideo