Pinterest Video Ads; Lotame Unlocks Data
by Sonja Kroll on 19th Aug 2016 in News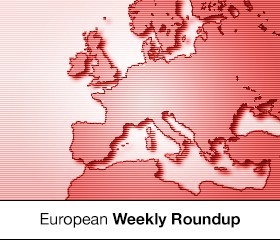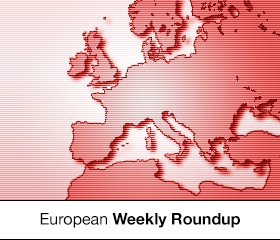 ExchangeWire rounds up some of the biggest stories in the European digital advertising space. In this week's edition: Pinterest launches video ads in US and UK; Lotame unlocks data; AOP and The Media Trust partner; Cloud-based SaaS-platform for SourceKnowledge; Adelphic DSP brings behaviour-centric cross-channel solution; and OpenX simplifies header bidding.
Pinterest pushes video ads
Video ads first emerged on Pinterest last autumn. Now the virtual pinboard takes the next step and introduces promoted video ads – gif-like ads that run silently but automatically.
Unlike auto-play ads, as seen on Facebook or Twitter, Pinterest favours a model that presents video ads as a mixture of gif and clip. Currently only available in the mobile app, promoted videos appear as pins on the user's boards and silently play excerpts from the promoted video. In order to play the full video, users must tap on the pinned short version.
The promotional videos can be up to five minutes in length and come in various formats. Charges are based on cost per thousand impressions, no matter whether the video was actually activated by the users or not. Advertisers receive stats on the number of impressions, as well as insights into video views broken into completed views, 25%, 50%, and 75% views.
In addition, branded pins below the clips can be tapped by users and provide further marketing potential for advertisers. The video ad can be expanded to full-screen size or viewed in Pinterest's built-in player.
Promoted video ads are launching in the US and the UK for now, Pinterest says. Promoted Video is available to businesses in the US and UK currently working with a Pinterest account team.
Lotame unlocks data for enterprise customers
DMP provider Lotame launches Data Stream, i.e. real-time access to consumer profiles gathered from the company's global data exchange. Data Stream allows enterprise users to combine Lotame's data with their own first-party data.
Data Stream supports clients' business intelligence applications and services, such as personalised digital experiences across online properties, optimisation and customer attribution, market insights, CRM tools, as well as unified views of the customer, combining attributes and behavioural insights from a variety of sources.
"Historically, having access to data at the level available from Lotame Data Stream has been limited to brands and their advertising agencies, with little flexibility in how the data is purchased, where it's accessible, and how it can be used", explains Andy Monfried, CEO, Lotame. "The Lotame Data Stream unlocks consumer data and removes the CPM-based pricing model to support businesses beyond digital advertising."
AOP-Media Trust fraud prevention cooperative
In a bid to support publishers in gaining control over ads served on their sites, mitigate ad fraud, and improve the overall reader experience, the Association of Online Publishers partners with The Media Trust.
Thanks to the partnership, AOP members have discounted access to The Media Trust's monitoring suite which aims to protect publishers, media-oriented websites, and mobile apps against web-based malvertising. The fraud prevention tool also supports publishers when it comes to digital ad quality, performance, and data privacy.
Says Chris Olson, CEO and co-founder, The Media Trust: "Ad blockers exist because the digital advertising supply chain failed to address the growing number of poorly performing or misplaced ads. Consumers have clearly run out of patience, so it's critical media publishers implement the policies, processes and technology that ensure they only serve high-quality ads, which are free of malware, and always perform as intended."
The Media Trust's SMART monitoring suite is based on the company's proprietary scanning technology, scanning millions of ad tags and websites on a daily basis. The resulting database of creative and technical policies covers security, data leakage, ad quality, and ad performance information.
SourceKnowledge launches cloud-based SaaS platform
A new software-as-a-service platform for SourceKnowledge: the Canadian ad-tech provider is strengthening their programmatic self-service offering and integrates machine learning into the platform.
Aimed at improving customer acquisition, conversion, and activation, Engage provides marketers with the ability to test and optimise creative in real-time, as well as evaluate their campaigns' return on ad spend by evaluating post-click behaviour.
Engage allows insights for optimisation and reporting on core business metrics, like average order value (AOV) and lifetime value (LTV), as opposed to traditional media-buying metrics like viewability, completion rate, and click-through rate (CTR). Granular campaign insights using specific post-click intent data are also available.
Engage was initially built with e-commerce and game publishers in mind who are increasingly organising their programmatic advertising activities in-house. "Plugging their marketing departments directly into the platform has given them the ability to focus even more on performance by building high-performing custom audience cohorts instead of relying on hunches about who the target audience for a campaign should be", explains SourceKnowledge president and co-founder Patrick Hopf.
The Engage platform uses non-binary bidding algorithms to identify the value of ad opportunities across the network. Engage also allows clients to leverage video and display assets across the prospect, remarketing, and optimisation phases of a campaign on mobile and desktop devices.
Adelphic goes behaviour-centric
DSP provider Adelphic enhances their consumer engagement solutions. The behaviour-centric cross-channel solution for ad buyers' single or multi-channel campaigns is integrated into Adelphic's mobile-first DSP and the suite enables brand marketers and agency ad buyers to identify and engage consumers across channels.
Reacting to the general shift to a mobile-first strategy among marketers, Adelphic's behaviour-centric approach to cross-channel engagement is an effort to enable campaign decisions based on more data than devices alone.
Adelphic's Behavior Graph provides insights into consumer device use, but also into user behaviour in the channels where the devices are used. First-party data can be integrated, including cookies, device IDs, campaign events, and remarketing pools, which are then matched with Adelphic's data in order to deliver a personalised consumer experience.
"A DSP's typical tool for the implementation of cross-channel campaigns is a licensed, third-party device graph. This approach is highly limiting as it does not provide insights into the consumers behind the devices", says Michael Collins, CEO, Adelphic. "While our Behavior Graph does link devices across channels, it also provides insights into the consumers behind the devices, creating a much more robust data set for finding audiences and driving campaign performance."
Forecasting, reporting, and optimisation tools are also part of the cross-channel solution.
OpenX adds header bidding line item capability
OpenX simplifies header bidding, eliminating the need to use multiple header bidding partners.
Instead of the inefficient creation of a hundred or more line items per demand partner at different price points, OpenX replaces them with a single header bidding line item with a dynamic price that is triggered by a key value pair. The header bidding line item passes the exact price of the bid for precise performance tracking and reporting.
"Header bidding, once viewed as a hack to insert more programmatic demand into a publisher's ad server, has quickly turned into an integral part of our publisher partners' monetisation strategies", comments Andy Negrin, VP product, OpenX. "At OpenX, we worked directly with our customers to co-innovate on header bidding to make the ad server configuration process simpler, more powerful and time-saving for ad operations teams."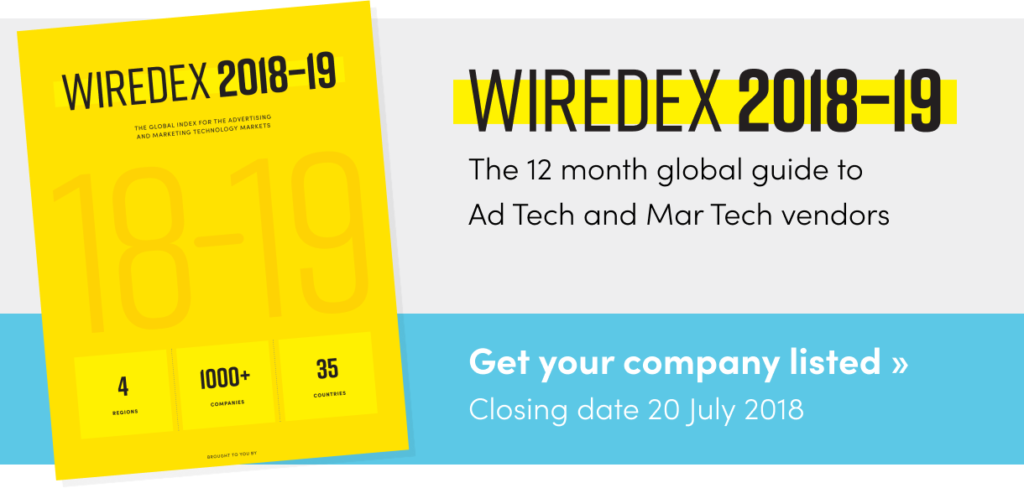 TagsAd FraudAd NetworkAd ServerAdvertiserCross-ChannelCross-DeviceDataDMPDSPEMEAExchangeHeader BiddingMartechMeasurementMedia SpendMobileProgrammaticTargetingViewability