EU Wants Google/Facebook to Pay Publishers; Ligatus Buys LiquidM
by Sonja Kroll on 2nd Sep 2016 in News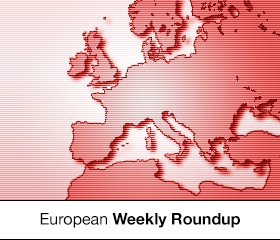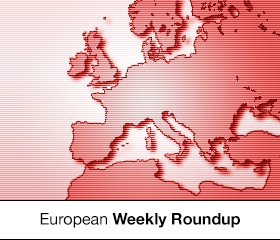 ExchangeWire rounds up some of the biggest stories in the European digital advertising space. In this week's edition: Publishers strengthened by EU proposal; Ligatus acquires LiquidM; Lower ad fraud rates for Media iQ; New Finnish publisher alliance uses Adform platform; and The Trade Desk appoints new CMO. 
EU Proposes that Google/Facebook Pay Publishers
The EU is stepping into the breach for publishers. According to a report by the Guardian, the EU is proposing new rules which would strengthen news publishers at the expense of Google and Facebook.
Expected for the end of September, the European Commission's proposed reforms may attempt to bolster publisher revenues by strengthening the rights of content creators because "[t]he sustainability of publishing industries in the EU may be at stake, with the risk of further negative consequences on media pluralism, democratic debate and quality of information", the draft proposal reads.
To that end, the EU may push for legislation that will give publishers exclusive rights for the digital publishing of news and other content - a move that is directed at internet giants such as Google and Facebook, which may be forced to pay for displaying articles and extracts from external sources on their sites.
However, enforcing "licensing" of content will not be made obligatory as many publishers choose to cooperate with Google News or Facebook in order to expand their reach. Up to 40% of traffic to publisher sites is delivered via Facebook and Google.
The proposal is also said to include rights to content published to video platforms such as Youtube, Vimeo and Dailymotion.
Ligatus Acquires LiquidM
Online advertising company Ligatus takes on 100% of LiquidM. Thus the Gruner + Jahr daughter acquires a mobile DSP - and underlines the media conglomerate's digital growth strategy: mobile first.
The leadership team of the mobile DSP will continue to develop LiquidM's core business under their own brand name from Berlin, and will report directly to Ligatus CEO Klaus Ludemann. However, being part of the G+J media conglomerate, LiquidM will enhance Ligatus' programmatic platform, effectively creating a one-stop, integrated solution for programmatic advertising.
Says Ludemann: "The overall online advertising market is seeing strong double-digit revenue growth in the programmatic sector. Experts are predicting growth of 31%, nearly eight times faster than the growth in traditionally booked advertising. In addition, mobile ad spend in the European native advertising market – our core market – is expected to grow by 53% by 2020. Together, LiquidM as a specialised mobile DSP and Ligatus as a native and performance network with its own programmatic platform have the ideal prerequisites for a sustainable and strategic exploitation of this potential – with corresponding benefits for our advertisers and publishers."
What's in it for LiquidM? "The association with Ligatus gives us a stronger presence internationally, and our customers will have access to the high-quality premium reach of the Ligatus network in all major European markets for the programmatic playout of their mobile campaigns", say LiquidM managing directors Philipp Simon, Thomas Hille and André Bräuer. "As a highly specialised mobile DSP, we can also sustainably contribute to an even better monetisation of Ligatus' steadily growing mobile reach, especially as the versatile tools and targeting functionalities of our intuitive front-end give advertisers a high degree of transparency in the optimal management of their campaigns."
Lower Ad Fraud Rates for Media iQ
Global analytics technology provider Media iQ reveals their Q1 rates of ad fraud and brand risk were significantly lower than the industry average. According to figures by Integral Ad Science, Media iQ's brand safety rates were well below industry averages in Germany and the UK:
For the UK the analysis found that Media iQ's rate of ad fraud was 2% less and brand safety risk was found to be 61% less than across UK campaigns.
In Germany, Media iQ's rate of ad fraud was 59% less and brand safety risk was found to be 81% less than Germany's industry average.
Richard Dunmall, CRO, Media iQ: "Ad fraud and brand safety are two hot topics and big threats to businesses. To ensure we are leading the way in best practice for the programmatic space, we have a comprehensive approach to ensure our clients are protected. The combination of IAS' solutions and our Guard capabilities allow us to constantly lower fraud risk and improve brand safety measures."
Media IQ joined Integral Ad Science's Certified Viewability Partner Program in March 2016.
New Finnish Publisher Alliance
Finnish publishers are coming together in an alliance to create a common marketplace. Sanoma Corporation, Alma Media Corporation, Otavamedia Ltd, Aller Media Oy, A-lehdet Oy, MTV Oy, KSF Media Ab, Kaleva365 Oy, Improve Media Oy and Keskisuomalainen Oy are hoping to combine forces in order to expand their reach, enhance efficiency and transparency within the market, and take control over programmatic transactions without other market players. The new platform will be provided by Adform.
"Our goal is to make it easier and more efficient to buy media space. Automated Guaranteed is in a development phase globally, so it is great to see Finnish media companies and agencies promoting progress in this together with Adform's expertise", comments Hans Edin, CCO, Sanoma Media Finland.
The newly created marketplace will be powered by Adform's Automated Guaranteed platform: "With this alliance, Finnish publishers have perfectly illustrated how publishers need to come together, in order to offer a solution, which is easy to use while offering the scale to be efficient and competitive", says Martin Stockfleth Larsen, CMO, Adform. "This is the first step as technology continues to automate the buying process, bridging the gap between digital and traditional channels such as outdoor, print and TV. We look forward to how this will inspire other markets and believe strongly that this is a tipping point in a push back to technologies that liberate and enable instead of confine and complexify the ad buying experience."
New CMO for The Trade Desk
From eBay to ad tech: The Trade Desk names Mark Kirschner as their new Chief Marketing Officer, leading the technology company's global marketing strategy. Kirschner is moving on from his former position as CMO at eBay Enterprises.
Prior to eBay, Kirschner spent eight years at Rakuten, leading the global marketing team amongst other responsibilities.
"As The Trade Desk continues to grow and expand our programmatic inventory into new channels, I am confident Mark's leadership will stage our clients and the organisation for our greatest global successes yet," comments Jeff Green, CEO, The Trade Desk.
Kirschner's appointment comes just days after the company announced plans to enter the stock market, hoping to raise up to USD$86.3m (£65.4m) on their IPO.
Ad FraudAdvertiserAnalyticsAutomated GuaranteedBrand SafetyDACHDigital MarketingEMEAExchangeFacebookGoogleMartechMeasurementNativeProgrammaticPublisherTransparencyUK