The Trade Desk Files for IPO; New Anti-Fraud Certification from JICWEBS
by Sonja Kroll on 26th Aug 2016 in News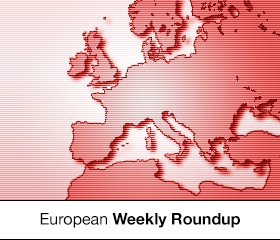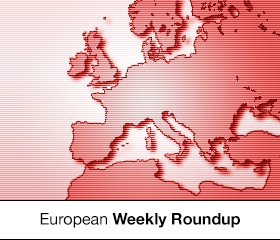 ExchangeWire rounds up some of the biggest stories in the European digital advertising space. In this week's edition: The Trade Desk prepares for IPO; Anti-Fraud Certificate by JICWEBS; Google goes anti-pop-up ad; The Independent's digital-only success; New market transparency tools by AppNexus; Adelphic and Grapeshot integrate; Sizmek and Fuisz work on 'hot spots'; and Index Exchange powers Time Inc. header bidding. 
The Trade Desk goes public
Demand-side platform provider The Trade Desk is preparing for their IPO. In the course of admission to listing, the company has handed in their S-1 form application to the US Securities and Exchange Commission – and, thus, gives insight into their finances.
According to the filing, The Trade Desk recorded USD$113.8m (£68.22m) in revenue in 2015, made on gross billings of USD$530m (£401m), with pre-tax earnings of USD$39.2m (£29.7m).
In the first six months of 2016 alone, The Trade Desk received revenues amounting to USD$77.6m (£58.8m), representing a growth rate of 83% for the first half of this year.
The Trade Desk is hoping to raise USD$86.3m (£65.4m) by going public. Number of, and issue price, of shares have not been determined at this time.
JICWEBS introduces anti-ad fraud certificate
After taking on ad fraud with a taxonomy for digital advertising and a set of good practice guidelines, the British industry body JICWEBS is now introducing independent audits for companies that wish to verify their anti-ad fraud compliance. Publishers, agencies, and ad-tech providers are eligible for the reviews, which result in certifications. The first of such are expected for Q4 2016.
"This is a real opportunity for companies to back up the talk by showing they're actively committed to reducing the risk of online ad fraud across our industry", says JICWEBS' Chairman Richard Foan. "Being industry-certified (by an independent party) that their processes reduce the risk of fraud, will make them a more attractive and trusted proposition to advertisers."
The verification process is handled by companies such as ABC and BPA Worldwide.
Google to punish pop-up ads
Google goes all user-friendly and promises to stamp out intrusive pop-up ads. In a bid to make access to mobile content less disruptive, Google want to punish advertisers who display intrusive interstitial ads – which obscure mobile screens, or force the user to tap on small exit buttons in order to access content.
Specifically, Google is targeting interstitial ads that show a popup that covers the main content, either immediately after the user navigates to a page from the search results, or while they are looking through the page, as well as ads that use a layout where the above-the-fold portion of the page appears similar to a standalone interstitial, but the original content has been inlined underneath the fold.
Using page ranking as leverage, Google are planning to put the new rules into force in January 2017.
Digital a success for The Independent
Scrapping its print edition and moving 100% to digital has proven successful for UK newspaper The Independent. Five months after ceasing to sell a printed edition of their content, The Independent is recording a 46% growth in audience year-on-year.
"Month after month, the figures have demonstrated how the singular focus on digital is working for us. We have more readers now than we had before we went digital-only, and more paying subscribers, too, via our Daily Edition app. It's been an amazing summer for news and the team have risen to every challenge, showing that the core values of The Independent are thriving in a new era", explains Christian Broughton, Editor, The Independent.
The first UK newspaper to go exclusively digital, The Independent replaced their print edition with a digital subscription app in March 2016.
AppNexus unveils market transparency tools
Advanced Deal Metrics and Bid Error Report are the two features now announced by AppNexus in a bid to enable publishers and advertisers to keep their Deals and Real-Time Bidding (RTB) strategies on track.
Advanced Deal Metrics expands the data reach by adding several new data points to the deal process from bid request and bid rate to invalid bids. AppNexus' platform now illuminates 30 distinct reasons for bid rejections, thus providing granular insights into individual deals throughout the impression flow. Campaigns can be adjusted in near-real time, thanks to 10-minute intervals between data stream updates.
AppNexus is still testing Bid Error Report, a report aimed at sellers, that promises insights into the relationship between deal settings and impacting auctions.
AppNexus Deal Metrics is currently in closed alpha testing with buyers and sellers, but is expected to be generally available later this year. Bid Error Report is currently in alpha phase with sellers, to be released to AppNexus Console buyers and partner DSPs in Q4.
Adelphic integrates Grapeshot Live Audience Targeting
Live Audience, Grapeshot's pre-bid keyword targeting solution, is now available via Adelphic's mobile-first programmatic media solution. The integration is a first for Grapeshot, working in tandem with Adelphic's Behaviour Graph, which allows brand safety control and contextual targeting for marketers.
Grapeshot's algorithm ensures that ads are placed within the relevant content. Custom audience segments for individualised targeting can be created, or marketers can apply standard audience segments for universal applications.
"Consumers are turning to ad blocking as a reaction to unwelcome advertising. However, with better audience targeting, and more considerate creative, more advertising should be welcomed", comments John Snyder, CEO and founder, Grapeshot. "Our partnership with Adelphic enables real-time evaluation of mobile web or in-app data at scale, eliminating the need for site lists, and providing contextual reach with vertical-specific keywords and phrases."
Hot spot marketing with Sizmek & Fuisz
Sizmek is partnering with interactive video solutions provider Fuisz. The partnership is intended to enable interactive video ads, allowing consumers to engage with any moving element within a video. These 'hot spots' could be used by marketers to link from branded items to marketing contents off-site, for instance.
"The idea of shoppable video is certainly not new, however scaling the production and distribution of click-responsive experiences has always been the challenge", explains Jaime Singson, director of product marketing, Sizmek. "Fuisz' object tracking and shoppable video capabilities provide our clients with the ability to drive conversion by making it simple for users to discover and take action."
Fuisz' authoring capabilities allow advertisers to convert pre-existing 'flat' video assets into click-responsive video. Viewers can then select items and engage with specific elements of the creative, i.e. access product information, add merchandise to their wish list or shopping cart, or find the nearest location to buy.
Index Exchange powers Time Inc. header bidding
Time Inc. reinforces its commitment to header bidding by partnering with Index Exchange. The inventory of the media group will be made available to advertisers looking to leverage their audiences and user data across display, mobile, and video content. Index Exchange supplies the technology to connect advertisers to Time Inc.'s network.
"Transparency continues to be a rising theme in the programmatic advertising space", says Andrew Casale, president and CEO, Index Exchange. "Integrating advertising signals into the page header provides equal and extended access to sophisticated marketers that want to tap into the broad reach, rich audiences, and high-impact opportunities accessible across the Time Inc. brand portfolio."
Ad FraudAd NetworkAd ServerAd TechAd VerificationAdvertiserAgencyBrand SafetyBrandingCross-ChannelDataDSPEMEAExchangeHeader BiddingM&AMartechMedia SpendProgrammaticTargetingTechnologyUKVideoViewability