Thai Publishers Form Co-op to Fill Data Gap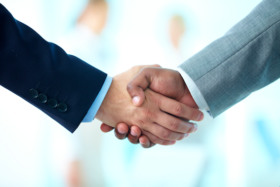 A band of publishers in Thailand have banded to form a new co-op with the aim to plug the lack of "trustworthy and scalable" inventory as well as quality data they say advertisers badly need.
Slated for launch in February 2017, the Online Premium Publishers Association in Thailand, or OPPA, comprise 12 Thai publishers: BEC-TERO, Dek-D, Kapook, Manager, MThai, Nation, OTV, Pantip, Post Today, Sanook, SiamSport, and Thairath. DAC (D.A.Consortium) and its business venture ally, Innity, have been roped in as consultant and technology partner to help roll out a consolidated platform for the co-op.
OPPA's president Amnart Treenarat, who is also senior vice president of Nation Broadcasting Corporation Public Company, says he first mooted the idea of the co-op and the publishers have been in talks to form the alliance "for years".
Treenarat explains that the opportunity to bring this to fruition "finally" came when DAC joined OPPA as an advisor. "They have supported the formation in many ways by sharing their knowledge and know-how. With their help in overlooking the entire project, we are now ready to launch OPPA", he adds.
In this week's Q&A, seven representatives from the new co-op got together to address ExchangeWire's queries:
– Amnart Treenarat, senior vice president of Nation Broadcasting Corporation Public Company, and president of OPPA;
– Sathitphongse "Add" Lenavat, director and consultant at Thai World Media, and vice president of OPPA;
– Choak Visavayodhin, assistant managing director at Bundit Center, and board member on OPPA;
– Waroros "Note" Rojana, co-founder and CEO of Dek-d Interactive;
– Choakchai "Kim" Eaimrittikrai, group director of online business at BEC-TERO Entertainment;
– Henry Liang, head of strategic partnerships and businesses, Sanook Online; and
– Phang Chee Leong, CEO and co-founder of Innity.
ExchangeWire: What prompted the formation of OPPA? What challenges is it trying to address in the Thai publisher market?
Waroros "Note" Rojana: In the global digital advertising market, there is a growing trend towards audience targeting and programmatic buying. Major platforms such, as Google and Facebook, which are innovating in these areas, play a big part in pushing the growth of digital ad spend. Amidst the global emergence of data marketing, however, the Thai market still lacks a trustworthy and scalable inventory pool offering quality data to advertisers.
Through OPPA, our team of publishers are eager to rectify this situation and bring quality data, as well as inventory, to the table.
The price of digital media, or eCPM, is dropping worldwide and Thailand is no exception. This is another challenge we hope to address with OPPA, which consolidates premium publisher inventory into a unified marketplace and brings with it the ability to command better prices alongside quality and scale.
Which publishers have joined OPPA and do they each have equal say in the decision-making process? Are there plans to enrol more publishers?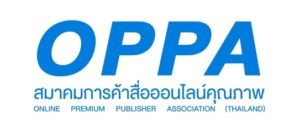 Sathitphongse "Add" Lenavat: There are currently 12 Thai publishers: BEC-TERO, Dek-D, Kapook, Manager, MThai, Nation, OTV, Pantip, Post Today, Sanook, SiamSport, and Thairath.
All publishers, of course, have their own viewpoints and these may not always align. Therefore, we established a Business & Sales Committee and a Tech Committee, both of which comprise key members of the founding publishers so we can all be involved in the decision-making process and a consensus can be achieved.
Any publisher that identifies and agrees with the concept and principles of OPPA, as well as how it functions, and understands the quality and scale required in the co-op, is welcomed to be a part of this alliance.
How will OPPA benefit advertisers? And what do the publishers hope to gain from it?
Henry Liang: Thailand currently does not have a qualified and scalable inventory pool that utilises valid data. Furthermore, apart from first-party data, there is very little data available in the market.
The inventory and data OPPA aims to provide will be able to address this need and offer innovative and open-minded marketers with additional options to run effective campaigns.
In other words, OPPA will help publishers grow their business by using the assets they already own, which are premium advertising spaces, audiences, and data.
Please explain OPPA's plans related to data and inventory, as well as its consolidated platform.
Phang Chee Leong: Innity will handle the technical, functional, and operational aspects of OPPA's consolidated platform. Combining DAC's consulting services and Innity's technology, alongside our knowledge in running successful ad tech businesses in the region, we are confident the platform will prove to be a game-changer in the Thai online advertising industry.
Choak Visavayodhin: We already have collected more than 100 million unique user browser data through the OPPA platform; which we think is a substantial amount, considering Thailand has an internet population of 45 million and factoring in multiple device usage. The content of our participating publishers encompasses business, IT, and entertainment including sports, music, and films. By effectively utilising the data we have collected, we will be able to build quality interest, demographic, and behaviour segments.
Phang: These audiences can be reached through video, native, as well as standard ad units, thereby, combining data and creativity. We are working towards making the data and inventory available programmatically through PMP (private marketplace) deals, and the last piece in the consolidated platform puzzle will be a self-serve dashboard that media buyers can use, offering them convenience and control.
What will each publisher contribute to the co-op?
Choakchai "Kim" Eaimrittikrai: Each publisher will contribute inventory and data that includes demographic information of our users and site-visit history. Committee members also have provided ideas on how we would like OPPA to operate.
One of the key motivations behind the formation of this alliance is to benefit from the shared learning, experiences, and expertise that this group of publishers can bring to the table. Further down the line, in terms of sales, all participating parties including publishers, DAC, and Innity will work in unison to grow OPPA together. Our plan is to reach out to both local Thai and international clients.
Several co-ops have been launched in Australia/New Zealand (ANZ) over the past couple of years. What lessons did the OPPA publishers gain from observing co-ops from other markets, such as ANZ and Japan, and how have they incorporated these learnings in forming OPPA?
Amnart Treenarat: Surviving in a competitive environment boils down to two major factors. First, from the demand-side perspective, it's important to look at what makes it attractive to buyers and what makes its position in the market stand out. Second, there must be a team of experts who share the same goal to support the alliance and ensure things happen.
With regards to the ANZ and Japanese alliances, we have chosen not to model our alliance on any specific precedent. Instead, we set out to do what we think is relevant and suited to the local market conditions. Some of these alliances that have been formed elsewhere may not have achieved what they set out to do; we will use their experience as learnings to stay dynamic and agile so we can meet the challenges we face along the way.
Can you highlight some nuances in the Thai publisher landscape that make it unique from other regions and markets? And how have these led to opportunities, as well as challenges, in the Thai market?
Add: Thailand has attracted significant attention as its digital market continues to expand. As a result, many global industry key players have entered the Thai market; which, in turn, has moved into a transition phase where global trends are taking the local market by storm. These include programmatic buying, data marketing, capabilities to support various new formats, and so on.
Our own analysis also tells us that the Thai market is rapidly shifting to mobile, with roughly 80% of internet access coming from mobile devices. OPPA will take note of the uniqueness of the Thai market and turn changes into opportunities, and approach them with flexibility.
What is the top goal OPPA is aiming to achieve in its first year?
Choak: In order to sustain OPPA, we need to produce and offer advertisers products or services deemed valuable to advertisers. Therefore, the first year will involve a lot of experimenting and trial and error. Taking into account that this is the first year of a new establishment, and we do expect challenges along the way, we want to be able to deal with issues with care, run the PDCA (plan-do-check-act) cycle, and aim to develop products that are valuable both to the market as well as advertisers.
What challenges do you foresee encountering and how will you look to resolve these?
Liang: New challenges and trends will include cross-device, ad verification, transparency, and ad blocking, and the emergence of new ad formats. The industry itself is fast-moving and constantly changing, so we need to stay alert to the changes and be able to adapt quickly.
Kim: Local publishers need to serve more sophisticated ads suited to Thai culture, helping brands and advertisers achieve their objectives. This is how we can differentiate ourselves and compete effectively with the global platforms.
For example, we want to match native ads with relevant publisher content and serve them to the right audience. This is how we can ensure value is provided to both audiences and brands.
There are suggestions that publisher co-ops have a tendency to dissolve as the market matures and as programmatic becomes a bigger portion of a participating publisher's overall budget and revenue, prompting the publisher to bring their yield management in-house. Do you agree with this assessment? And what measures have OPPA publishers put in place to ensure the co-op continues to thrive over the next three to five years?
Note: We see the expansion of the programmatic market as something OPPA can leverage, and our platform definitely will support programmatic buying. Instead of an open RTB, though, OPPA will operate more on a PMP model. For the publishers, if they sell their inventory on open RTB, they can possibly lose control over the price and content of the ads served on their media. In addition, they risk giving away their data to third-party players.
OPPA will be the only private programmatic marketplace in Thailand that has access to the largest publisher data pool. Such an alliance is rarely seen anywhere in the world and we will use this to our advantage. We will maintain a competitive edge with the products and services we offer to the market, so OPPA continues to be appealing to advertisers and to provide a secured platform that maximises the value of publisher data and inventory.
TagsAd TechAdvertiserAnalyticsAPACDataProgrammaticPublisherTargeting