Traditional APAC Publishers Have No Choice But Go Programmatic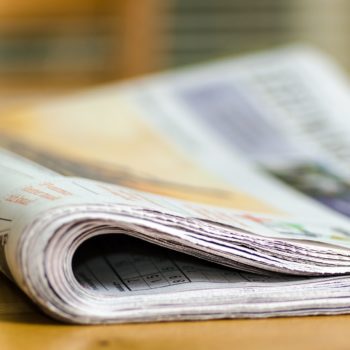 Hesitant to change the way they traditionally sell media, publishers in Asia-Pacific lag behind other regions in adopting programmatic. They are coming around, though, as they move from a print to a digital business.
The region still lacked quality inventory, with publishers here falling behind in leveraging programmatic, said Adform chief revenue officer Jay Stevens.
While every major publisher in the UK had been advancing with programmatic as a channel, Asia-Pacific publishers had been more reserved with the way they operated. As a result, more revenue had flowed towards inventory offered by the likes of Google and Facebook, which had made their assets available to buyers programmatically, Stevens said.
Apart from wanting to buy inventory on a programmatic basis, media buyers also looked to leverage first-party data. And if the only high-reach channels that provided such capabilities were Facebook and Google, then they would end up being the only recipients of the new revenue flowing into the market, he said.
He added that this would have an impact on the other publishers, which would have no share of this money.
Furthermore, Facebook and Google had dedicated teams servicing client accounts, working directly with these customers to secure more of their media budget. Again, this would have a negative on traditional media owners that did not have that level of access to capture the revenue, he said.
As to why publishers in this region were holding back, Stevens explained that these organisations were concerned about having to drop the rate cards they had become so familiar with.
Pointing to his interactions with publishers during his previous stint at Rubicon Project, he said they were unwilling to open up their inventory to an open-auction environment where the yields would be significantly lower than the fixed CPMs stated on their rate cards.
"To maintain the illusion their inventory would remain a double-digit [CPM] forever, they've been averse to automated trading", he added, but noted that this was changing.
Driven mostly out of necessity, more and more publishers in Asia-Pacific were turning to digital and programmatic as revenue from their traditional business rapidly declined, Stevens said. Publishers needed to figure out how to turn their budget from print to digital channels, he said, and this transition cut across the entire organisation including automating their sales and operational workflow.
He also noted that the availability of third-party data in this region was lacking compared to the US and European markets, which were proliferated with access to such data providers.
Co-ops valuable to a certain extent
Would a publisher co-op pave the way for smaller publishers to make their data available in 'one master file'? Stevens, who broached this at ATS Singapore earlier this year, described publisher co-ops as a matriculation process that publishers go through in order to accelerate the adoption of automated trading in their local market.
As the market matured and the publishers grew, with programmatic becoming a bigger portion of their overall budget and revenue, there was a tendency for such consortiums to dissolve, he said. The publishers would want to bring their yield management and tech decisions in-house, he noted.
Co-ops in Europe already were showing signs of this evolution, he said, adding that co-ops served their purpose in markets that were in the early cycle of programmatic.
There was still value, though, in offering a single master data file, Stevens said. He pointed to an initiative by several German publishers to create a common data pool, pulling reader data from across almost 1,000 websites.
The co-op had partnered Deutsche Telekom's subsidiary, Emetriq, which would clean the data and create audience data segments based on sociodemographics, lifestyle, and interests. The objective was to establish a German standard for data-driven advertising and enable the publishers to beef up their ad packages.
Stevens said such alliances were valuable because each publisher contributed data assets to the co-op, while working with another partner to add a deterministic layer. This would allow them to better compete for mobile budgets, he said, adding that a data co-op model could work without any trading actually taking place.
Ad tech players must recognise diverse APAC landscape
With Asia proving to be a large untapped market, ad tech players had been eager to tap the growth potential and expand their presence in this region. These companies, however, most of which hailed from the US, were failing to realise that Asia-Pacific was not homogeneous.
This was proving to be a major challenge, according to Stevens.
Off the bat, ad tech tools would need to support different currencies and languages as well as ad formats, he said, adding that, in this aspect, European players such as Adform had an advantage since they already were familiar with catering to a region that had different markets.
Adform opened its Singapore office in April with a local team of just three, though, Stevens said this would double next year. It also planned to open an office in Sydney, he said, which was likely scheduled for launch in the first quarter of 2017.
AdvertiserAPACBrandingDataFacebookGoogleMedia SpendMobileProgrammaticPublisherTargetingTrading