MobFox Establish Data Points in APAC; GroupM Acquire MediaCom India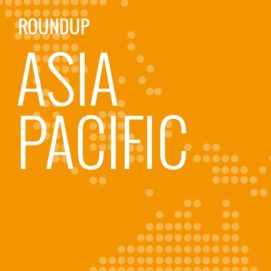 In this weekly segment, ExchangeWire sum up key industry updates on ad tech from around the Asia-Pacific region – and in this edition: MobFox establish data points in APAC; GroupM acquire MediaCom India; Light Reaction go to Hong Kong; Postr eye APAC expansion; Dentsu bring Amplifi to New Zealand; and new hires at WPP agencies.
MobFox establish data points in APAC
Matomy have set up new servers in Asia for MobFox, creating data endpoints in the region to support their expansion plans.
The move would provide DSPs in Asia direct 'local-to-local' connection to the mobile ad platform, which the ad tech vendor said would ensure a faster and more seamless experience for publishers and advertisers in the region.
They added that they would also be increasing their headcount to provide better local support for developers here.
MobFox Exchange's vice president, Kumaran Sambandam, said: "Nearly a quarter of the Asia-Pacific region's total media spend was devoted to mobile advertising by end-2016, higher than any other region in the world. Furthermore, by 2019, programmatic penetration is set to hit 35%."
Sambandam said the company's plans to expand their infrastructure in the region were aimed at tapping this growth and providing local developers access to all ad formats on their SSP, including display, native, and video.
Matomy, which acquired MobFox in 2014, launched offices in Beijing and Seoul last year.
Matomy CEO, Ofer Druker, said: "The new MobFox endpoint in Asia was the next natural step following our strategic expansion into the region, and will empower local mobile developers with both global and local distribution and monetisation of their apps."
GroupM acquire MediaCom India
The WPP media investment arm have unveiled plans to acquire a controlling stake in MediaCom India, becoming the latter's majority shareholder.
The move would provide the Indian site access to GroupM's global infrastructure and reach, WPP said.
Founded in 2007, MediaCom India employed some 170 people in the country and operated offices in Gurgaon, Bangalore, and Mumbai. They also ran a representative office in Chennai.
Their revenue hit 700m rupee (£8.51m) last year, on assets totalling 90m rupee (£1.09m).
Across the agency group, WPP's companies in India clocked a combined revenue of USD$600m (£497.85m) last year, with a total headcount of 15,000.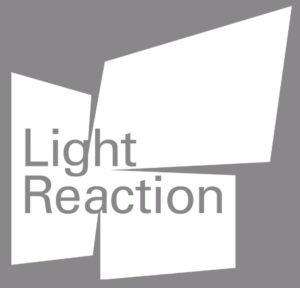 Light Reaction go to Hong Kong
The performance ad agency have launched operations in Hong Kong as part of their expansion into Asia.
Light Reaction, which are part of Xaxis, run a programmatic platform that integrate GroupM's QUISMA tool and Xaxis' Turbine system. The Hong Kong outfit would be part of the agency's global network of more than 30 markets across Asia, Middle East, Europe, and North America.
GroupM's Hong Kong CEO, Melanie Lo, said: "By leveraging on data, creativity, and technology, Light Reaction ads continue to get smarter; the data stream between expected audience outcome and machine learning allows the team to set forth high-quality outcomes on a regular basis."
Light Reaction launched their Vietnam operations last October.
Postr eye APAC expansion
The New Zealand-based ad tech vendor have secured NZD$3m (£1.77m) from investors to fund their expansion into the Australian and Southeast Asian telecommunications markets.
Led by a team of private investors in Singapore, the funding round included Indonesia's Gunung Sewu Group and New Zealand Venture Investment Fund. Postr develop white-label apps that push personalised offers and deals to consumers in exchange for mobile data or airtime from mobile operators.
They said they would launch telco-branded apps in Southeast Asian markets "soon".
The company's founder and CEO, Milan Reinartz, said: "New Zealand is a fantastic testing ground, but from a commercial perspective just too small a market to stay put. Our intention has always been to eventually grow globally, with an initial focus on large developing markets in Southeast Asia, where Android is dominating and mobile penetration is growing incredibly fast.
"Sponsored data is a phenomenon on the rise, with mobile data being the most sought after source of connectivity", Reinartz said. He added that telcos also needed to address falling ARPU (average revenue per user) amid an era where mobile users were turning to OTT (over-the-top) apps, such as WhatsApp and Facebook Messenger, to make calls and send text messages.
Dentsu bring Amplifi to New Zealand
Dentsu Aegis Network have expanded their global media investment unit, Amplifi, into the New Zealand market.
Led by Richard Pook, who would assume the role of NZ head of Amplifi from 13 February, the new operations would join the company's global network of 30 locations and more than 3,500 employees.
As head, Pook would drive all investment as well as local and global media partnerships for the New Zealand business. The executive was previously EMEA managing director and finance vice president at Exponential in Switzerland, and also had stints in various tech companies, including Yahoo and Telstra.
New hires at WPP agencies
WPP-agency Y&R have hired Mohit Pise as general manager and Milla Chaplin as strategic planning director of their Yangon operations.
Pise has spent 10 years in advertising and was recently the business lead for African telco, MTN; while Chaplin led the new business unit at Mango Media. Both executives are based in Myanmar and report to Y&R Indochina CEO Peter Skalberg.
Pise said: "It's an interesting time to be in Myanmar. The potential for growth is big and Y&R's presence in Indochina is strong. We are the only agency in Myanmar to have ever won Gold at Cannes and hopefully we can add more to our name."
Former general manager, Khin Myat, has been promoted to chairwoman at P&R Yangon.
Another WPP agency, Ogilvy & Mather, have appointed Jason Hill as their chief strategy officer in Singapore.
Responsible for driving various capabilities, including data analytics and brand planning, Hill had spent a decade with the agency in Singapore as head of consulting and data analytics, as well as in Sydney, where he was head of strategy.
"With the uptake of digital happening at such a rapid rate in Asia, the need for brands to interpret and apply data insights is absolutely critical in ensuring business growth and competitive advantage", he said.
TagsAd TechAdvertiserAgencyAPACDataDSPIndiaMobileProgrammaticSingapore