Brand Expectations for China Are High According to New Research; Dentsu Signs Partnership with Imprint
by Mathew Broughton on 10th Jul 2019 in News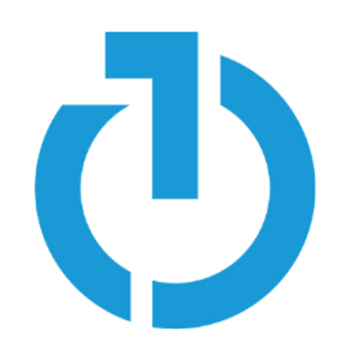 In this weekly segment, ExchangeWire sums up key industry updates on ad tech from around the Asia Pacific region – in this edition: brand expectations for China are high according to new research; Dentsu signs partnership with Israeli tech firm Imprint; Lazada joins mobile game Evergleam Hill; Innovid continues APAC expansion; and leadership changes at Mindtree following change of control.
Brand expectations for China are high according to new research
China will be the next frontier of growth for European brands, according to new research published by The Trade Desk - with brands committing big spend to the market.
Over half (53%) of the senior brand marketers surveyed in the UK, France, and Germany, confirmed that China represents a significant growth opportunity, with an additional third (34%) stating that China represents the biggest growth opportunity for their business.
Speaking exclusively to ExchangeWire, Anna Forbes, UK General Manager at The Trade Desk, said, "Our research once again highlights the boundless opportunities presented by China, which is clearly top of mind for a whole host of brands. Whilst a burgeoning middle class means e-commerce and social media are an immediate focus for marketers, we'll no doubt see growth across all channels as the market continues to thrive.
"Of course, China is a complex market and it's unsurprising that brands still feel there's more that they can do to boost their success in the region. A trusted partner with the right tech and strong links to the Chinese market is key to maximising results and making sure that brands stay in the market for the long term – something which is backed up by our research."
Dentsu signs partnership with Israeli tech firm Imprint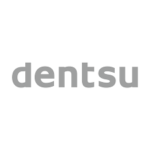 Japanese advertising corporation Dentsu Inc. has signed a new investment and multilateral business cooperation agreement with Imprint Social, a Tel Aviv-based media technology company specialising in digital marketing engines.
Masakazu Takemori, senior solutions manager of the Intelligence Solutions Center at Dentsu, stated, "Dentsu considers the strategic partnership with Imprint as both an investment and a tremendous opportunity." He further added, "We will continue to actively seek new opportunities for the Japanese and broader Asian markets. We anticipate that the cooperation with Imprint will constitute a basis for the growth of the current transaction, as well as various future business developments."
HotNow launches mobile game Evergleam Hill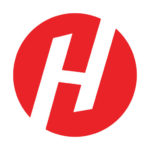 HotNow, a retail marketing platform, has announced the soft launch of Evergleam Hill, a casual mobile game where users mine their way to discounts, vouchers, and giveaways. After months of testing, the soft launch version is now available on both the Android Google Play and Apple App Stores, having successfully accrued over 3000 downloads prior to sustained marketing efforts. The game includes new merchant partners including Southeast Asian e-commerce firm Lazada and leading Thai coffee chain D'Oro Coffee.
Developed as HotNow's flagship game for its proprietary in-game advertising solution, HotPlay, Evergleam Hill has seen approximately one thousand coupon downloads by avid consumers in the past few weeks. To date, the coupons on the game hold a total discount value exceeding THB฿2.5m (£64,737), highlighting the benefits of HotPlay as merchants have been able to measurably engage with an ever-growing consumer base by effectively bridging virtual gameplay with real-world rewards.
Nithinan Boonyawattanapisut, CEO and co-founder of HotNow said, "Following a rigorous testing phase with the help of a dedicated gamer community, we are thrilled to celebrate this milestone in the development of Evergleam Hill as we welcome new merchant partners onboard. By successfully bridging the worlds of gaming, retail, and virtual currencies, we've been able to leverage the existing synergies within these industries to the benefit of our merchant partners and users alike."
Innovid continues APAC expansion

Innovid, the connected TV and video advertising platform, today announced its global expansion in Japan, with the opening of its Tokyo office and the appointment of local industry veteran Toichiro Watanabe to oversee Innovid's presence as regional director. Watanabe's expertise in this region and his in-depth knowledge of ad serving technologies positions Innovid to better serve regional and global advertising partners. Under his leadership, the team will address market-specific trends and opportunities, engage with new Japan-based advertisers, and expand existing client relationships.
The new Tokyo office comes a year after Innovid's expansion into the APAC region with the opening of its Singapore hub. The Tokyo office will be Innovid's ninth location and fifth international office, further expanding its presence in Asia to complement the company's overall global footprint.
Leadership changes at Mindtree following change of control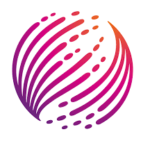 Mindtree, a global technology services and digital transformation company, announced that Krishnakumar Natarajan, executive chairman, N.S. Parthasarathy, executive vice chairman and chief operating officer and Rostow Ravanan, CEO and managing director have submitted their resignations as members of the board of directors of Mindtree Ltd and as employees of the company. They will stay as board members till 17 July 2019 and as employees in line with their employment contracts to ensure a smooth transition. Further, along with the other founders of the company, they have asked the company to de-classify them as promoters under applicable laws.
The company will announce a new leadership team in due course.
AdvertisingAPACBlockchainChinaDigital MarketingGamingIn-AppJapanTVVideo