Ex-PM Rudd Calls for News Corp Probe; Twilio Buys Segment for $3.2bn
by Grace Dillon on 16th Oct 2020 in News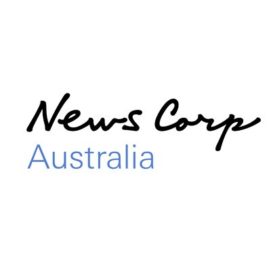 In this weekly segment, ExchangeWire sums up key industry updates in ad tech from around the globe. In this edition: former Australian prime minister Kevin Rudd launches a petition for an investigation into News Corp; Twilio acquires tech start-up Segment for $3.2bn; Disney turns its attention to bolstering its streaming offering; and US ecommerce jumps to levels unprecedented until 2022.
Former Australian prime minister Kevin Rudd has called for a royal commission into News Corp's position within the country's media landscape. Rudd launched a petition for the investigation on the Australian Parliament website last Saturday (10th October), and has since accrued over 284,000 signatures.
Rudd criticised the Murdoch-owned media giant for using its market dominance to "chill free speech and undermine public debate". The former PM also stated that the petition was the result of "growing anger at what the Murdoch media monopoly is doing to our country", although the information attached to the petition focuses on a desire to make the Australia's media landscape stronger and "more diverse".
Without a signature threshold which makes it compulsory for an issue to be debated in parliament, Australia's federal government has no obligation to act upon the petition, regardless of how much support it receives. However, ongoing issues relating to competitions and antitrust in related industries (namely the furore over the ACCC's News Media Bargaining Code) could invoke the government take a closer look into the nation's biggest media company.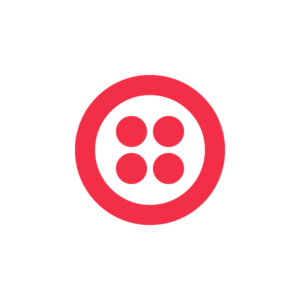 Cloud communications firm Twilio is buying Segment in an all-stock deal for USD $3.2bn (£2.5bn). The move is the company's biggest acquisition to-date, and furthers Twilio's movement towards customer data management.
Reports of the acquisition first surfaced last Friday (9th September) – now announced, the deal is expected to close before the end of 2020, and will see Segment become a division of Twilio.
Technology start-up Segment enables companies to transfer customer information between apps using APIs. Users can then manage and control the movement of customer data via the Segment platform.
The deal puts Twilio in serious contention with the likes of industry giant Adobe by enhancing its profile within customer engagement services. Co-founder and CEO of Twilio Jeff Lawson described the deal as an opportunity for the two firms to generate better customer experiences by doing away with data silos. "Segment lets developers and companies break down those silos and build a complete picture of their customer. Combined with Twilio's Customer Engagement Platform, we can create more personalised, timely and impactful engagement across customer service, marketing, analytics, product and sales." He said.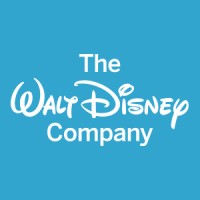 The Walt Disney Company is directing its energy towards growing its streaming offering, particularly its on-demand platform Disney+. The entertainment behemoth announced on Monday (12th October) that it has undergone a "strategic reorganisation", with more investment going into it is steaming and direct-to-consumer offerings.
As part of the renewed focus on nurturing the already staggering success of Disney+, the firm has established a new division to direct its monetisation strategy across all its streaming properties. The Media and Entertainment Distribution unit will be led by Disney veteran Kareem Daniel, and will serve as a global distribution team for the company's namesake and subsidiary streaming services, including Hulu and ESPN+.
The move comes just days after Disney stakeholder and activist investor Dan Loeb called on the company to pump more funds into further developing its streaming offering. The reshuffle means that the elements that have not just fared better, but thrived during an otherwise disastrous time for most businesses, are now at the heart of the company's operations, recovering some of the revenue lost by the continued closure of Disney's parks and the postponement of new theatrical releases.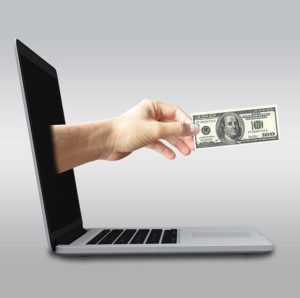 A report from eMarketer has stated that US e-commerce has grown to over 30% of all sales, pushing online shopping to levels unexpected until 2022. The firm projects that sales made online will total USD $794.5bn (£613.7bn) by the end of 2020, accounting for 14.4% of the country's total retail market. The figures put the sector's growth rate at 32.4% year-over-year, almost double the 18% predicted in eMarketer's Q2 report.
Elaborating on which retailers will reap the most benefits from the boom, eMarketer asserts that the country's biggest ecommerce companies are set to extend their market lead to a combined 63.2% of total online sales in 2020. The lion's share remains with Amazon, which is expected to account for 39% of all ecommerce sales, with second-place Walmart and third-place eBay set to achieve 5.8% and 4.9% respectively.
The growth of ecommerce comes as a result of the COVID-19 health crisis, which saw consumers flock to online sellers as they were forced to stay inside and brick-and-mortar retailers seize the opportunity online provided to keep business going. The shift has been so strong that ecommerce revenues will more than make up for the 3.2% decline in in-person shopping, according to eMarketer.