BuzzFeed to Shutter HuffPost's National News Operations; China's CAID Offers ATT Bypass
by Grace Dillon on 19th Mar 2021 in News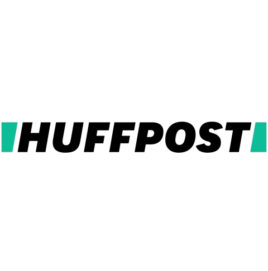 In this weekly segment, ExchangeWire sums up key industry updates in ad tech from around the globe. In this edition: BuzzFeed announce they will shutter the national news operations of recently-acquired HuffPost; the China Advertising Association have developed an IDFA alternative, CAID, which could bypass Apple's ATT privacy update; Disney are expected to usurp Netflix as the most popular streaming provider by 2024; and ByteDance expand to Singapore in an effort to distance themselves from privacy concerns over China.
The parent-company of news website HuffPost have decided to pull the plug on the firm's national news operations. BuzzFeed, who acquired the Arianna Huffington-founded media site just last year, will reportedly shed all but their politics team, making at least 63 members of staff from their US and UK teams redundant.
Whilst unexpected to some, the move was hardly surprising to others – BuzzFeed have already drawn the curtain on their news operations in the UK and Australia, and made significant cuts to their US news division. Despite the strong reputation enjoyed by both BuzzFeed and HuffPost as journalistic disruptors, the recently-merged entity appears to be giving up the quality news content that brought them so much success.
A statement issued by BuzzFeed said that, going forward, HuffPost will operate "with a smaller team, while exploring new commercial partnerships in the market". The company's executive team has come under fire for their handling of the announcement, with UK staff criticising the use of an email to announce the impending job losses as "thoughtless at best, callous at worst".

A number of China's largest tech firms are reportedly testing a solution that will allow them to continue to track iPhone users in spite of Apple's upcoming iOS 14 privacy update. The new rules, which are expected to come into force within the coming weeks, will forbid apps from gathering user data unless they have been granted explicit consent to carry out tracking.
Now, the China Advertising Association, who count national tech leaders ByteDance and Tencent among their 2,000 members, have developed an alternative to Apple's Identifiers for Advertisers (IDFA), the tool which had previously allowed advertisers to track iPhone users. Known as CAID, the solution is currently undergoing tests with tech firms and advertisers across China.
In a guide for app developers produced by ByteDance, the TikTok parent-company assert that marketers "can use CAID as a substitute if the user's IDFA is unavailable". Whilst not the only iOS 14 workaround currently under development, CAID is understood to be the most sophisticated. Although the Tim Cook-helmed firm refused to discuss CAID directly, they asserted that they would not support any apps that sought to evade their new privacy rules.
An insider told the Financial Times that Apple would be able to detect and block any apps that used the new tool. Whether this will prove to be viable for the firm, however, is questionable – as tech consultancy Victory Medium founder Zach Edwards points out, Apple "can't ban every app in China. If they did it would effectively trigger a series of actions that would get Apple kicked out of China."
With developers in other nations signalling their interest in CAID, has China outfoxed Apple?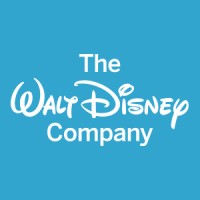 Disney is expected to usurp Netflix as the world's most popular streaming service. The forecast comes after a whirlwind period of growth (helped, in no small part, by COVID-19 lockdown measures) for the Walt Disney Company's Disney+ platform, which has accrued an astonishing 100 million global subscribers since its launch less than 18 months ago. With further growth across their Hulu and ESPN+ properties, analysts now forecast that the incumbent leader will be forced to forfeit their crown to Disney by 2024.
Having firmly beaten executives' predictions that it would attract 90 million subscribers after 5 years, Disney's management have high expectations for the relatively young platform. The company have tripled Disney+'s 2024 subscriber target to 260 million and have doubled their content budget to USD $15bn (£10.8bn). The increased investment will take care of the platform's comparatively slender supply of content, which stands at 4,500 hours of programming compared to main competitor Netflix's 40,000 and fellow leader Amazon Prime's 50,000.
Meanwhile, Netflix announced that they breached the 200 million global subscriber mark at the start of this year. The current champ will see this figure rise to 269 million by 2023 and then 279 million in 2024. By this point, however, Walt Disney's total global subscriber count will have shot to 295 million, predicts Ampere Analysis.
ByteDance expands to Singapore amidst privacy scrutiny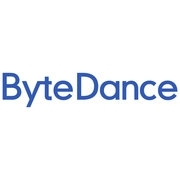 TikTok-parent company ByteDance have set out on a recruitment drive in Singapore. The Beijing-based tech giant are believed to be looking to fill hundreds of engineering and senior management roles across the prodigious short-form video app and their other suite of products.
The hiring spree comes amidst growing international distrust towards the way data is collected and handled by Chinese companies. Recognised as a "neutral city" that's out-of-reach for the Chinese government, Singapore has already become "a key international hub" to fellow Chinese behemoths Tencent and Alibaba.
Having been on the receiving end of more intense scrutiny in the US, UK, and India, it may well be the case that ByteDance have chosen Singapore as their new Asian base to assuage regulators' concerns. Whilst ByteDance have yet to confirm this, a source close to the matter told the Financial Times that the company appear to be investing more in the Singapore office than in any other location outside of Mainland China.
Regardless of any political motives, the recruitment effort reinforces the company's ambition to expand into south-east Asia. ByteDance have already begun testing a seller marketplace in Indonesia, the region's largest ecommerce market, via an education portal named TikTok Shop Seller University.
Also in the news
– Xandr's Harvin Gupta on AVODs, Google's ID Announcement, and Data Handling
– ATS London 2021: Reframing The Future Of Our Industry
– Didomi is the First European Company to Offer a TCF-Compliant Consent Management Solution for Connected TV
– IDFA, Anti-Competition, and the Refocusing of Ad Tech
– CTV in the Nordics and Beyond: Q&A with Nordic Entertainment Network TV's Carl Petterson
TagsAppleChinaPrivacyPublisherStreaming