Gray Television Buy 17 Meredith TV Stations; Twitter Acquire Scrolls in Newsletter Push
by Grace Dillon on 14th May 2021 in News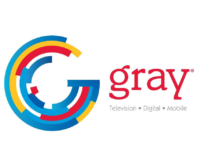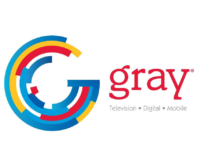 In this weekly segment, ExchangeWire sums up key industry updates in ad tech from around the globe. In this edition: Gray Television acquire 17 of Meredith's TV stations; Twitter acquire Scrolls as part of their move into newsletters; IPG Mediabrands partner with Vice Media Group; and TikTok begin trialling an in-app ecommerce tool.
Gray Television have inked a deal to buy 17 of Meredith Corporation's TV stations for USD $2.7bn (£1.9bn). The move will increase Atlanta, Georgia-based Gray's holdings to 101 outlets across 113 US markets, bringing the firm's national reach to 36% of all US households.
Gray have sought to acquire more TV stations over the past years, having reached a deal earlier this month to acquire 7 TV stations from Byron Allen Media. The company have also emphasised their interest in production by investing in fellow Atlanta firm Swirl Films, as well as in their existing Tupelo Honey unit.
Meredith, meanwhile, are streamlining their business to focus on magazine publishing and digital assets. It's understood that the company will spin-off their National Media Group unit to existing shareholders as part of the deal.
"The television station portfolios, company cultures and commitments to localism of Gray and Meredith are highly complementary. We are very excited to acquire Meredith's excellent television stations, and we look forward to welcoming its employees into the Gray family," Hilton Howell, Gray CEO, said. "Building on our successes throughout 2020 and just the first few months of 2021, Gray Television clearly has an even stronger and brighter future than ever."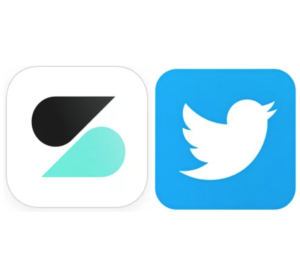 Twitter have purchased ad-free online news service Scroll for an undisclosed sum. The deal will see Scroll's 13-strong workforce join the social media giant to integrate the offering into a subscription service that will be released "later in the year".
The acquisition forms part of Twitter's venture into the newsletter space. The Jack Dorsey-helmed firm purchased newsletter company Revue earlier this year after embarking on a project dubbed "Longform". The initiative will provide internet users with "a first-class experience" of "articles, threads, and newsletters" both "on and off Twitter", according to Twitter VP of product Mike Park.
Fans of the news service – whose ad-free subscription cost USD $5 (£3.54) a month – have expressed dismay that the deal will see Scroll's news aggregator Nuzzel closed down. In a statement, Scroll CEO Tony Haile said that Nuzzel, which has been operated by the company since 2018, "will go dark" until the firm determine "how the best of Nuzzle should be expressed in 2021."
Haile lauded the acquisition as a chance to give Twitter users "the opportunity to experience an internet without friction and frustration" and to create "a great gathering of people who love the news and pay to sustainably support it."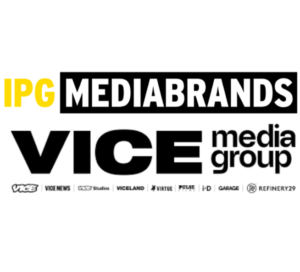 Interpublic Group's (IPG) recently formed Mediabrands Content Studio have forged a global partnership with Vice Media Group. The deal will give Mediabrands' agencies and clients across the world access to Vice's complete arsenal of global content production capabilities, as well as the firm's production teams, including i-D, Refinery29, and Vice Studio.
The collaboration will be centred around providing creative solutions, and will make Vice Media Group a "preferred production partner" to Mediabrands' extensive list of global clients. This status means Vice will be able to work directly with clients to on future content projects.
Commenting on the partnership, global chief content officer of Mediabrands Brendan Gaul said "The VMG partnership will allow us to deliver consistent content capabilities across our top markets at the highest level regardless of media commitment. The unbundling of media and content is a game changer in the way we can quickly respond to a client's content need anywhere, for any use with exceptional creativity."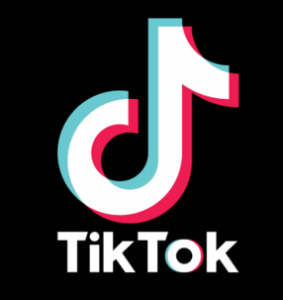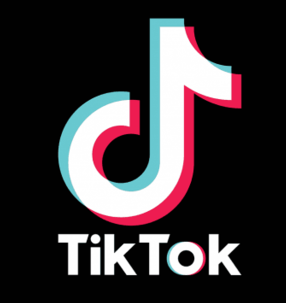 Short-form video sensation TikTok have begun trialling in-app sales on their platform. The feature, which is currently being tested with Europe-based merchants, seeks to replicate the success of TikTok's Chinese counterpart Douyin, which generated USD $26bn (£18.5bn) from in-app sales within the first year of launching an ecommerce offering.
TikTok have promoted shopping campaigns in the region in the past, but the ongoing project indicates an ambition to make ecommerce a permanent part of the platform. The move reflects the determination of the app's parent-company, ByteDance, to stake a claim in China's thriving, USD $1.7tn (£1.2tn) ecommerce market. According to a report from Bloomberg, the Beijing-based business aspire to draw in USD $185bn (£131.8bn) from digital shopping by 2022.
It remains unclear when the offering will launch, with Bloomberg reporting that "The prototype so far is only visible to select participants and it remains unknown when the company will kick off the formal launch." It's expected that the offering will bring TikTok into fiercer competition with fellow social media heavyweights, namely Facebook-owned Instagram, who have long been developing their own in-app shopping capabilities in an attempt to tap into the USD $5tn (£3.6tn) global ecommerce market.
Also in the news
– The Four Pillars of an Effective Data Marketing Strategy
– First-Party Data and Post-Cookie Solutions – Q&A with OMD's Monty Weber
– MiQ's Georgiana Haig on Trading Across a Fragmented Ecosystem in a Privacy-First World
– Unruly's Alex Khan on Verizon's Media Sale, SVODs in the US, and the Future of Broadcast TV
– FLoC, ATT, and Core Web Vitals: The Opportunities for Independents
– The MadTech Podcast Special – Redefining Audience Addressability
AcquisitionecommerceMediaTVTwitter