Twitter Up Compliance in India; New US Order Looks to Curb Big Tech
by Grace Dillon on 16th Jul 2021 in News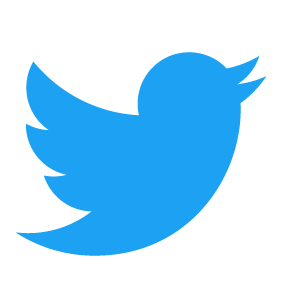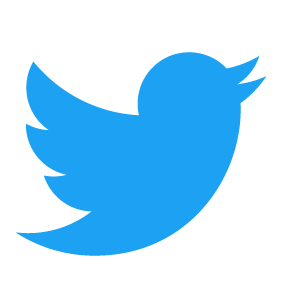 In this weekly segment, ExchangeWire sums up key industry updates in media, marketing, and commerce, from around the globe. In this edition: Twitter appoint new executives in India in order to become compliant with the country's IT regulations; president Biden signs a new executive order designed to rein-in the power of Big Tech; Google are fined by the French Competition Authority for allegedly violating orders to negotiate payment deals with news publishers; and Captify sells majority stake to SFW Capital.
Twitter have stepped up efforts to comply with India's latest IT legislation by appointing a domestic chief grievance officer and releasing their first India Transparency Report. The company announced the appointment of Vinay Prakash to the role last Sunday (11th July), having also revealed earlier last week that they had hired an interim chief compliance officer.
The move comes after the Indian government declared that Twitter had effectively forfeited the 'safe harbour' status afforded to online platforms (which protects them from legal liability over content posted by users) because of their failure to appoint local officers to manage compliance and grievances. The authority argued in Delhi's high court last week that this marked a violation of India's new IT regulations, which came into effect in May, and therefore warranted that protection against liability be withdrawn. However, the court had not yet reached a verdict over whether Twitter's 'safe harbour' status would remain intact.
The news is the latest development during a period of simmering tension between Twitter and the Indian government. The US tech giant had fallen foul of authorities earlier this year after refusing a request by the Ministry of Electronics and Information to remove all posts relating to protests by farmers from their platform. Bar WhatsApp, Twitter had been the only major platform yet to comply with the regulation.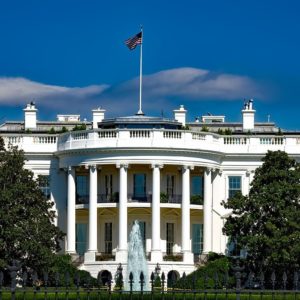 US president Joe Biden has signed a new executive order designed to curtail Big Tech firms and spur competition in the sector. Some are calling the order, which includes 72 actions and recommendations involving ten agencies, the clearest indication of the administration's determination to rein in Silicon Valley's tech giants.
Recommendations set out in the order include that there be greater scrutiny of tech mergers; that the Federal Trade Commission (FTC) set new rules around the collection of data; and that unfair methods used to gain a competitive advantage be banned. The order isn't exclusively aimed at Big Tech, however, and also includes measures aimed at improving competition within healthcare, agriculture, and travel.
The move comes just a few weeks after the US House Judiciary Committee approved a series of antitrust bills which, if passed into law, could force Big Tech firms to overhaul or even dismantle their businesses. The order has been met with criticism from the US Chamber of Commerce, who claim it is "built on the flawed belief that our economy is over-concentrated, stagnant, and fails to generate private investment needed to spur innovation."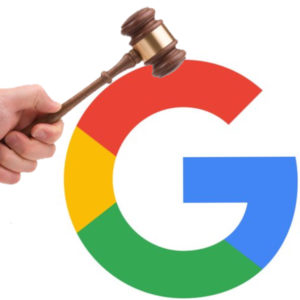 Google have been hit with a USD $593m (£428m) fine from the French Competition Authority. The penalty is the result of allegations that the search leader had breached orders to reach financial settlements with news publishers for the rights to republish their content.
According to the French regulator, Google had failed to abide by the new rules which were introduced in April 2020 amid complaints that the tech giant was eluding the European Union's new copyright directive. Whilst the US firm have since negotiated deals with some of the nation's news publishers, such as Le Figaro and Le Monde, they are yet to do so with others.
The fine is the latest chapter in a long-running saga over whether tech companies should compensate publishers for using their content on their platforms. Whilst publishers mostly argue that their output is a significant draw for user attention, and thus a key driver of these platforms' revenue, tech firms have retorted that they provide the greater benefit by bringing more traffic to publishers' websites.
A Google spokeswoman said that the firm "are very disappointed with this decision" but that the company "will take the French Competition Authority's feedback into consideration and adapt our offers."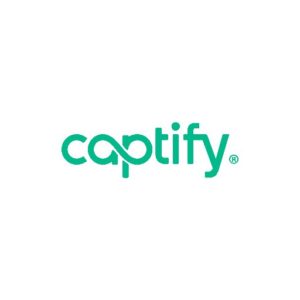 Search intelligence platform Captify has announced that it has sold a majority stake to US private equity firm SFW Capital Partners for an undisclosed sum. This year London-based Captify celebrates ten years since launch, as well as five years in the US market. The investment will be used to accelerate the firm's growth within the post-cookie environment, bolstered with its recently-launched contextual solutions, while the current management team will remain with the company. The transaction continues a particularly strong week of ad tech M&A, following the purchases of Flashtalking by Mediaocean for USD $500m (£361m); Smaato by Verve Group's MGI unit for USD $170m (£122.8m); and Proper Media by Sovrn (undisclosed sum).
Dominic Joseph, co-founder and CEO, Captify, commented, "This marks a hugely exciting moment for us. We've been so incredibly dedicated and passionate about the growth of not only the company but also of every single brand that uses our platform. Over the past decade, we've been laser focused on taking the handcuffs off search in order to realise its full potential beyond the restrictions of Google and beyond its traditional place at the bottom of the funnel on a marketing plan. SFW shares our vision to be the Search Intelligence Platform for the open web and their experience in scaling data and software companies is the expertise and backing that excites us as we continue to accelerate globally. Undoubtedly, they will bring their extensive growth experience to add to our board, unlocking the next chapter of growth and continued product innovation."
Also in the news
– "Contextual Will Keep Developing": Q&A with Seedtag's Albert Nieto and Jorge Poyatos
– The Telegraph's Camilla Child on the Algorithm Deletion, Hide my Email, and Data Sharing
– Building Houses in the Sand: Developing Digital Media Strategies in an Era of Change
– IPA Bellwether Report Q2 2021: Budgets Increase for First Time Since 2019
– 1plusX's Jürgen Galler on the Power of Predictive Data & Data Enrichment
– The MadTech Podcast Special: The future of the open internet
– Global's Mungo Knott Discusses Realising the Programmatic Opportunity in DOOH