33Across Launches 100% Viewability Platform in APAC Markets; Nielsen Expands Digital Ad Ratings in Asia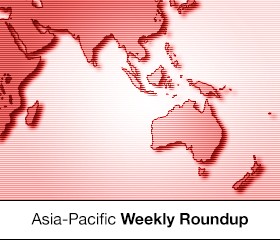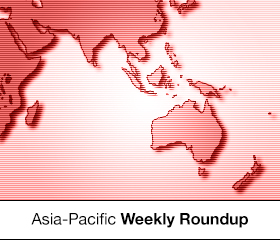 In this weekly segment, ExchangeWire sums up key industry updates on ad tech from around the Asia-Pacific region – and in this edition: 33Across launches 100% viewability platform in three APAC markets; Nielsen expands Digital Ad Ratings into Asian markets; Eyeota partners with Experian to offer audience data segments in Asia; and Astro, Kantar Media launch TV audience metric in Malaysia
33Across launches 100% viewability platform in three APAC markets
The ad tech vendor has unveiled the global launch of its Real Platform, offering in nine countries, including Singapore, Australia, India, Chile, and the UK.
The platform guarantees 100% viewability and fraud-free ad placements, pledging that all of the ads it serves are viewed by human eyes, not bots. This is above, for instance, the IAB's recommended viewability standard of 70%. And according to the Media Rating Council, desktop display ads are considered viewable if 50% of an ad is in view for at least one second, and video ads are in view for two seconds.
33Across' Real Platform encompasses two components, Real Impact and Real Display, which provides for the 100% viewability guarantee as well as blocks suspicious traffic and delivers ads above the fold.
Its general manager for publisher and media solutions, Orchid Richardson, said: "What differentiates our platform is the assurance that global publishers and buyers who are looking to reach international audience will receive 100% in-view technology, while avoiding fraudulent traffic. By launching the Real Platform globally, we're answering market demand for innovative programmatic options outside of the US."
Eyeota partners Experian to offer audience data segments in Asia
The two ad tech firms have unveiled a new offering that unites Experian's geo-demographic datasets, Mosaic, and Eyeota's data digitalisation platform.
Called Mosaic Digital, the service provides marketers access to audience data segments in Singapore, Hong Kong, and Taiwan. With it, they can target Mosaic customer profile segments relevant to them, using their DSP and choice of inventory sources.
The two partners already offer the service to media buyers in Australia, New Zealand, the UK and US; and are now extending it to the three Asian markets.
Experian's Mosaic aggregates multiple data sources and categorises residents of a country into clusters unique to the local market. These clusters cover a range of socio-demographic traits such as household wealth, transport usage, international travel frequency, and banking products owned.
Nielsen expands Digital Ad Ratings into Asian markets
A month after launching the service in China, the market researcher has announced plans to introduce its online and mobile audience metrics in six Asian markets and Latin America.
Digital Ad Ratings are now commercially available in Singapore, Japan, and Indonesia; and will be making its way to the Philippines, Thailand, Malaysia, and Mexico. Following these launches, the metrics will be available in 16 markets worldwide, which also include Australia and Germany.
Digital Ad Ratings measures the impact of digital ad campaigns according to reach, frequency, and gross rating point metrics, as well as audience demographics including age and gender. It also taps aggregated, demographic data from third-party providers.
Touted as the alternative to cost-per-video videos, and click-through and conversion rates, Nielsen said its metrics enable advertisers to assess if their ads are reaching the right audience.
Also launches outdoor audience metrics in Indonesia
In a separate statement, the market researcher also unveiled a partnership with Indonesia's Fractal to offer audience metrics for out-of-home or outdoor ads in the country.
At 52%, outdoor media has the second-highest penetration rate – after television – in Indonesia, where 67% of residents head outdoors on weekends and weekdays. They also spend 25% of their time outside their home, according to Nielsen.
Its Indonesian managing director, Agus Nurudin, said: "Outdoor advertising is commonly perceived as a high investment media because of the extra effort required to implement, and the lack of metrics on its effectiveness. Having greater clarity around outdoor advertising will help advertisers make more informed decisions on their advertising investments."
The Nielsen-Fractal partnership provides the syndicated media measurement based on three variables, such as monitoring the outdoor media in a city, including the content and physical condition, as well as identifying the audience profile.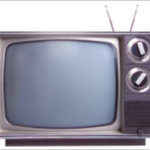 Astro, Kantar Media launch TV audience metric in Malaysia
The two companies have rolled out a new proprietary television audience measurement service in Malaysia, as part of efforts to establish accurate and reliable metrics in the industry.
Astro, which provides pay TV and radio services in the country, had announced the appointment of Kantar Media in October 2014 to design, deploy, and manage the proprietary measurement tool.
Called Dynamic Television Audience Measurement (DTAM), the new service is touted to help Astro and advertisers assess the content consumption habits of Malaysian pay TV subscribers.
It uses Kantar Media's Return Path Data technology to capture and analyse viewing data collected from subscribers' set-top boxes, including video-on-demand and interactive TV content. DTAM also reports viewership of ads across Astro's ad-supported TV channels, and comprises data sourced from 70,000 set-top boxes in Malaysian homes, representing urban and affluent consumers, as well as 5,000 homes from Kantar's current household FMCG category.
Astro COO Henry Tan said during the initial announcement: "Advertisers and clients will benefit from the data-rich service, which will help them develop effective, targeted campaigns to the right Malaysian households and, as such, maximise results from their advertising investments."
Kantar Media currently offers audience measurement services in various Asian markets, including Singapore, China, Vietnam, and Hong Kong.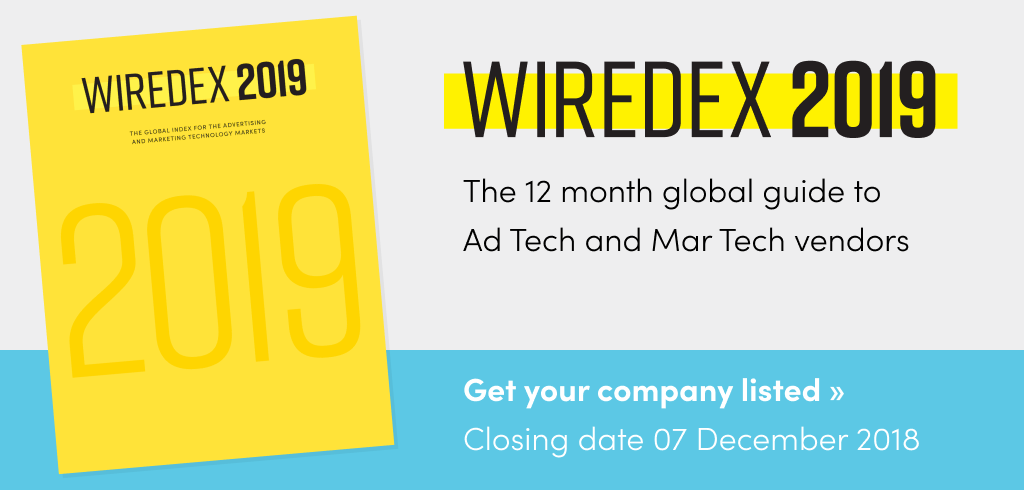 TagsAd VerificationAdvertiserAnalyticsAPACBrandingChinaDataDigital MarketingLocationMeasurementMedia SpendPerformanceProgrammaticPublisherSingaporeTargetingTransparencyTVVideoViewability