China Ad Tech Players Don't Always Respect Boundaries; Singapore Media Giants to Build Programmatic Marketplace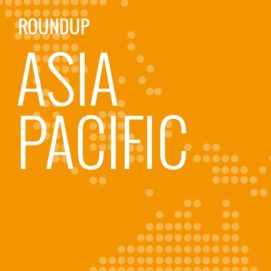 In this weekly segment, ExchangeWire sums up key industry updates on ad tech from around the Asia-Pacific region – and in this edition: China ad tech players don't always respect boundaries; Singapore media giants to build programmatic marketplace; China 1Q online ad revenue fall to £7.78bn; AU radio network offers personalised ads; Amazon must localise to build SEA loyalty; and IAB AU offers video, audio, and mobile glossaries.
China ad tech players don't always respect boundaries
China's ad tech landscape can be difficult to navigate, where programmatic players do not necessarily respect boundaries and publishers reject third-party verification.
Mobile internet accounted for 40% of total ad spend in the country, which was one of the world's highest, and search and display media on e-commerce sites generated 20% of total ad spend. Despite the growth, marketers remained in the dark on several key issues and transparency was "painfully difficult" to establish, wrote Matt Green, global lead of media and digital marketing at World Federation of Advertisers (WFA).
In his blog post, he shared some insights from a media transformation workshop the industry group held in Shanghai last month.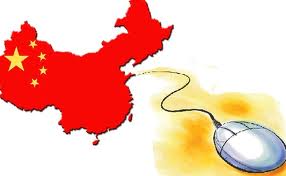 Green explained: "The China programmatic market is known as one where ad tech players don't necessarily respect boundaries and 'scope creep' can be ferocious. This often results in significant conflicts of interest. It's recommended [marketers] reduce a vendor's service scope to just a single area of the stack."
He also echoed a popular observation that some Chinese media owners (specifically BAT: Baidu, Alibaba, Tencent) were "a fundamental characteristic" of the local market and brands recognised they would need to establish strong relationships with them to "get shit done".
He added that the media owners were building their programmatic stacks by leveraging their "substantial" data resources. "This creates an opportunity, but as with other parts of the world where there is a concentration of power into few media owners, this is also a threat."
According to Green, many Chinese publishers also rejected third-party ad serving and verification, especially JavaScript, making viewability tracking "virtually impossible". He noted, though, that the market was slowly opening up, partly due to the loosening of advertising regulations.
Some brands had been able to establish some level of verification, he said, and urged for the buy-side to continue putting pressure on publishers to adopt third-party verification.
Singapore media giants to build programmatic marketplace
Singapore Press Holdings (SPH) and Mediacorp have agreed to build a private ad marketplace to offer their inventory programmatically.
The print and broadcast media companies, respectively, said the new platform would commit at least two billion display and video impressions a year across selected online properties from the two organisations. These included SPH's straitstimes.com and zaobao.com.sg as well as Mediacorp's channelnewsasia.com and entertainment.toggle.sg, the partners said.
Dubbed 'Singapore Media Exchange', the private marketplace's inventory would be delivered on desktop, mobile web, and mobile apps. It was scheduled to be formally launched next year, with the potential for other premium publishers to be invited to participate and add their inventory to the programmatic platform.
They added that "a leading data management platform" would be deployed to integrate data resources from both partners and offer targeting capabilities, which would include behavioural, demographic, and contextual.
"It also allays advertisers' growing concerns about 'black box' programmatic processes [so] brands can feel safe knowing that their creative is appearing next to quality content", they said.
Citing figures from comScore, the two media companies said they were among Singapore's top five digital sites, by online traffic, and reached seven in 10 online consumers a month.
Mediacorp's head of consumer insights and analytics, Roger Moy, said: "A key imperative of the digital cooperative is to pool, unify, and harness rich first-party audience data across the breadth of news, business, entertainment, and lifestyle properties of both organisations. The collective data insights will enable the programmatic alliance to syndicate valuable audience segments with scale as well as unlock new targeting opportunities in a brand-safe environment."
SPH's executive vice president of digital, Julian Tan, added that the partnership offered "a single, easy-to-use programmatic solution" with scale and reach. Fellow colleague and head of sales strategy and operations, Tan Su-Lin, noted that viewability was critical for advertisers seeking greater accountability in digital media.
Under the partnership, both companies would establish a joint venture to be led by a dedicated team and CEO, with each partner holding equal representation. The chairperson also would alternate between both companies every two years.
China 1Q online ad revenue fall to £7.78bn
Online ad revenue in China fell 30% from the previous quarter to 68.52bn yuan (£7.78bn) in the first quarter of 2017.
The figure, though, was a 28.7% increase from the same quarter last year, according to Chinese market researcher iResearch.
E-commerce ads accounted for 29.3% of overall online ads, up 6% from the first quarter in 2016. Search ads contributed 27.4%, while news ads accounted for 11.6%.
Search ad revenue grew 8.9% year-on-year to hit 18.8bn yuan (£2.14bn), bouncing back from 17.3bn yuan (£1.97bn) in the first quarter last year and returning to normal after China introduced online ad regulations.
Revenue from search companies in China had grown 11.6% year-on-year and 5% from the previous quarter to hit 22.07bn yuan (£2.51bn), according to iResearch. It predicted that this sector would see further growth in the second quarter, expanding another 10% year-on-year.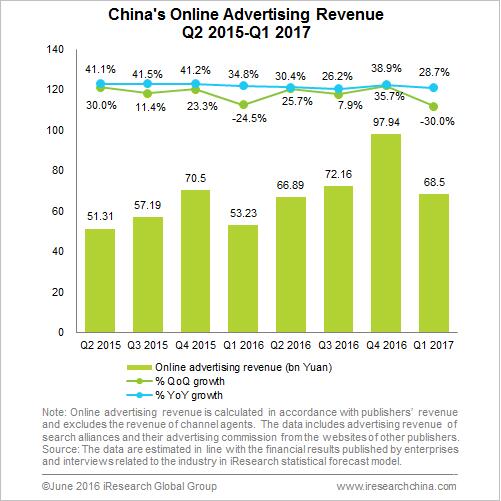 AU radio network offers personalised ads
Australian Radio Network (ARN) has launched "sophisticated [and] targeted" audio ad tool, AdsWizz, across its digital music and live radio streaming platform iHeartRadio.
The programmatic tool would enable the radio network to push more relevant and personalised audio ads to its audiences, helping brands deliver more tailored campaigns, it said.
ARN CEO Rob Atkinson said: "ARN, through iHeartRadio, can now offer one-to-one targeted audio advertising that can be personalised based on our listeners, location, demographics, interests, and behaviours.
"Leveraging specific profile characteristics and key demographic information, AdsWizz will enable ARN to deliver a superior commercial offering for clients across the iHeartRadio platform, including real-time analytics to execute precise ad targeting across a range of platforms and devices", Atkinson said.
ARN said AdsWizz would work together with other ad tech and data tools already rolled out across its network.
AdsWizz CEO Alexis van de Wyer said: "Integrating AdsWizz's advanced audio-centric platforms and iHeartRadio's unique audience reach will allow the launch of advanced advertising experiences and the personalisation of marketing messages tailored to the right audiences. AdsWizz programmatic solutions will also cater to the growing appetite of many agencies, eager to start buying digital audio programmatically today."
iHeartRadio boasts a monthly audience of almost four million and 820,000 registered users.
Amazon must localise to build SEA loyalty
Following the recent launch of Amazon Prime Now in Singapore and, hence, Southeast Asia, the US e-commerce operator must now focus on locations to build repeat purchase and customer loyalty.
Like any brand entering Asia, Amazon would have to respect the various markets in the region and ensure the products they sold met unique local demands, said iProspect's Asia-Pacific head of strategy Bowan Spanbroek.
He told ExchangeWire in an email that one area Amazon needed to move quickly into was local language voice search through its intelligent personal assistant software, Alexa.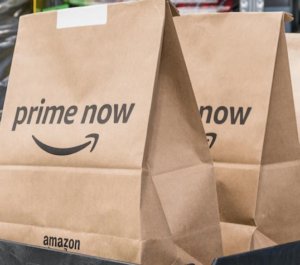 Spanbroek explained: "We still haven't seen a push into Asian dialects and, as we know from the US, Alexa is key to driving repeat purchase and loyalty. I'm sure their competitors will be making moves into this space soon, so it is an interesting space to watch."
He added that marketplace optimisation was multifaceted and went beyond simply having a good product listing. As with any in-store strategy, retail brands would have to think about pricing, promotions, and placements, but in a digital environment, he said.
"Specifically on Amazon, you have the added complexity of distribution ownership – brand versus Amazon, or a mixture of both – depending on how much control you need versus the value you receive from the platform", he said.
He noted that the Amazon Marketing Services suite and ad products included performance channels, which were similar to those found in the external media ecosystem and would, therefore, require a strategy as well.
With Amazon already late to the region's e-commerce market, where Alibaba-Lazada had a strong footprint and loyal customer base, Spanbroek underscored the need for improved customer service that was supported by more integrated CRM platforms.
IAB AU offers video, audio & mobile glossaries
IAB Australia has released three glossaries on video, audio, and mobile to help marketers better understand the digital ad landscape.
They aim to "equip marketers with a common understanding of metrics and terms" through a single common language, the industry body said.
IAB Australia CEO Vijay Solanki said: "We need to ensure that disparate and confusing jargon is eliminated from the industry and drive understanding and awareness of the key metrics and standards across all aspects of digital marketing."
Lenovo's Asia-Pacific digital head Danielle Uskovic welcomed the move, noting that digital advertising offered several benefits such as efficiencies, measurability, and personalisation, but could be complex to understand.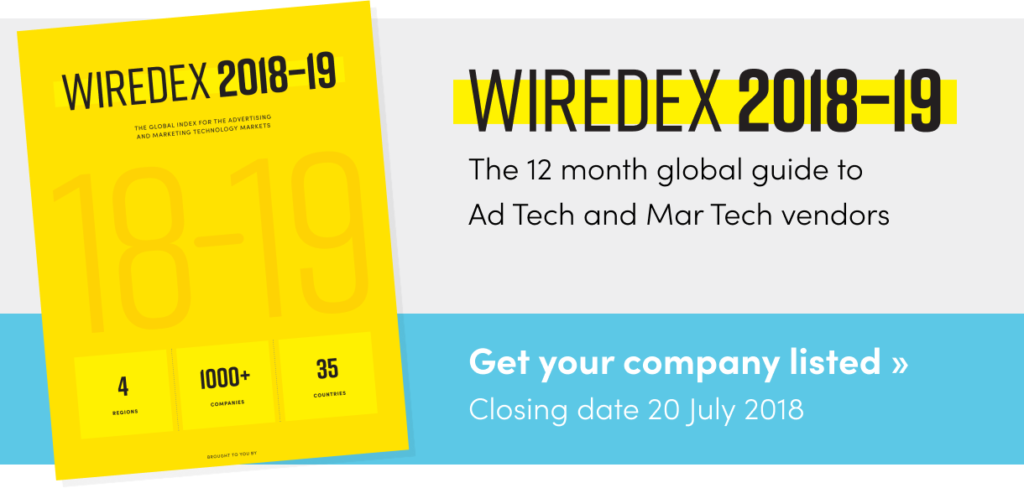 TagsAd TechAd VerificationAdvertiserAmazonAPACAustraliaChinaMeasurementMedia SpendMobileProgrammaticPublisherSingaporeSoutheast AsiaViewability