Print Ads on Decline in APAC; Retail to Drive HK Digital Ad Spend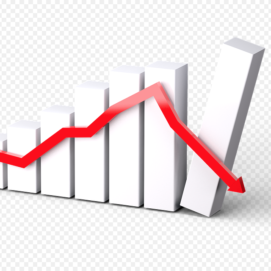 In this weekly segment, ExchangeWire sums up key industry updates on ad tech from around the Asia-Pacific region – and in this edition: Print Ads On Decline in APAC; Retail to Drive HK Digital Ad Spend; WE Acquires India PR Agency; illuma Opens First Global Office in ANZ; SpotX Turns on Personalised Ads with Switch; and Oath to Buy Out Yahoo7.
Print Ads on Decline in APAC
Print advertising is on the decline in almost all markets in Asia-Pacific, except India, where newspaper and magazine ads will continue to increase at a single-digit rate.
TV ads also would shrink, though, minimally at a 0.1% dip between 2017 and 2022, according to Media Partners Asia's annual Asia-Pacific Advertising Trends 2018. The report assessed net ad spend after commissions and discounts in 14 markets across the region.
The research firm's executive director Vivek Couto said: "Traditional TV advertising is now in, or on the verge, of decline in most countries, having peaked at USD$54bn (£38.98bn) across the region in 2017. That said, India, Indonesia, the Philippines, and Thailand are notable exceptions, underscoring the ongoing importance of mass-market broadcast as a platform for reach and awareness in these growth economies."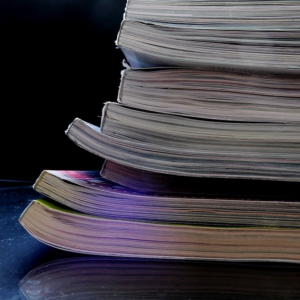 Online ads would grab the bulk of new ad dollars in Asia-Pacific, growing by 14.4% this year to rake in USD$87bn (£62.8bn). This ad segment had expanded by 18.1% last year to hit USD$76bn (£54.86bn).
Across the region, overall ad revenue grew 6.1% last year to hit USD$173bn (£124.87bn) and would increase another 6.2% this year to reach USD$184bn (£132.81bn). Ad dollars would continue to climb on a 5.5% compound annual growth rate (CAGR) to USD$226bn (£163.13bn) by 2022.
Couto adds: "Market momentum for Asia-Pacific as a whole should hold steady over 2018 and 2019, but we expect a slight deceleration from 2020 as online advertising, increasingly the main engine of growth across the region, settles into a gentler trajectory in some large ad markets."
He further noted that China would drive most of the region's digital ad growth and was expected to contribute more than 60% of online ad dollars between 2017 and 2022.
Fuelled by mobile-driven digital platforms and a robust economy, the Chinese market also expanded the most last year, at 9.9%, to clock USD$86bn (£62.07bn) in net ad spend. It would continue to grow at a 6.9% CAGR through to 2022, when ad spend would reach USD$120bn (£86.61bn).
China's online platforms contributed 56% of the local ad market last year and were projected to account for 68% by 2022.
According to the report, the Philippines would be the region's second-fastest growing ad market over the forecast period, clocking a CAGR of 10.8%. Third-fastest growing market, Thailand, would grow at 8%.
India would be the fastest growing ad market in Asia-Pacific, expanding at a 10.9% CAGR to hit USD$15bn (£10.83bn) by 2022.
Retail to Drive HK Digital Ad Spend
Digital ad expenditure in Hong Kong is expected to climb more than 11% this year to hit USD$712.3m (£514.13m).
This was higher than a previous forecast from eMarketer, which pointed to the market's economic rebound and uptick in retail sales as key growth drivers.
The market researcher added that mobile ad spend also would continue to increase and account for 75% of overall digital ad dollars. By 2022, mobile ad spend would further climb to USD$726.8m (£524.6m), pushing its share to 83% of total digital ad expenditure.
eMarketer's senior forecasting analyst Shelleen Shum said: "After a prolonged economic downturn that severely impacted the local retail sector, Hong Kong's economy rebounded in 2017. The pickup in retail sales in 2017 has led to a stabilisation of the ad market, although spending on traditional media will continue its negative growth trajectory, as usage and ad dollars continue to migrate towards digital."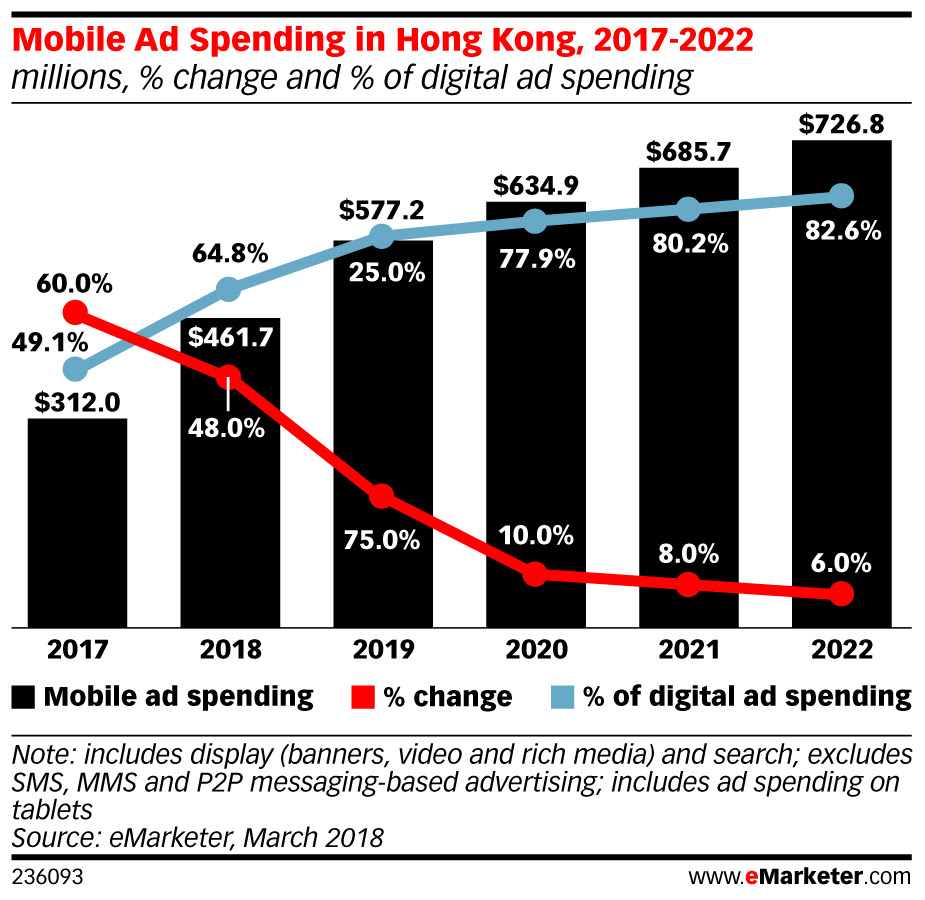 WE Acquires India PR Agency
WE Communications has acquired Indian PR agency, Avian Media, and the latter's sister public affairs consultancy, Chase. The merger would see WE and Avian renamed 'Avian WE', while Chase would remain a separate firm and retain its name.
WE CEO Melissa Waggener Zorkin said the investment would beef up its client services and regional network, as well as create opportunities for new offerings in future.
Founded in 2004, Avian Media currently has more than 150 employees in offices across six Indian cities, including its headquarters in Delhi, Chennai, and Pune.
Nitin Mantri, group CEO of Avian WE India, said: "The merger represents a huge opportunity for us to accelerate our expansion into new sectors and markets within the region. With the increased scale of the combined business, we can deepen our specialist capabilities, particularly in the areas of our power sectors technology, health, and consumer, and provide our team with greater development opportunities."
illuma Opens First Global Office in ANZ
The London-based ad tech vendor has launched its presence in Australia and New Zealand, which is also its first international office.
Headed by ANZ country manager Lance Traore, the new outfit will look to offer illuma's publisher and campaign optimisation tools.
The company believes ANZ are "especially progressive media markets", said managing director Duncan Arthur, explaining the decision to launch its first international market there, which also would serve the Asia-Pacific region.
Traore said: "The industry has an urgent need to find new and better ways to scale their advertising campaigns. Audience targeting based on third-party data has become the de facto industry tactic, but it has serious flaws. Especially with certain browsers now blocking third-party tracking, and legislation like the upcoming GDPR, both the industry and consumers are starting to question it more and more. We are even seeing certain companies in the data exchange, location, and cross-device arenas trying to rebrand themselves completely."
Oath to Buy Out Yahoo7
Seven West Media (SWM) is selling off its 50% stake in Yahoo7, giving Oath full control of the media company.
Expected to be finalised by August, the transaction would see Paul Sigaloff head the business as managing director of Oath ANZ, while Yahoo7's current CEO, CFO, CTO, and product director would depart the company.
SWM's CEO Tim Worner said: "Over the past 18 months we have executed our strategy to control the distribution and monetisation of our digital products. As a result, we're seeing strong audience and revenue growth. The natural next step of that strategy is to sell our stake in Yahoo7, which sadly means that we must part ways with our friends in Yahoo7 and our partners in Oath."
Launched in 2006 as a joint venture between Yahoo and SWM, Yahoo7's portfolio today includes 7News, Yahoo Finance, and Be.
Oath's Asia-Pacific head Rose Tsou said: "Simplifying our structure in Australia and New Zealand is a big moment for Oath and our advertising and publisher partners. We see a huge amount of opportunity for growth through our global house of brands and technology platforms."
SpotX Turns on Personalised Ads with Switch
Video ad platform SpotX has inked a partnership with Australian video content developer, Switch Media, to support server-side ad insertion for personalised advertising.
This offering is part of Switch's multi-screen solution AdEase, and will encompass live sports events and video-on-demand (VOD) platforms. The partnership was touted to enable broadcasters working with SpotX to tap the AdEase solution and deliver "continuous video stream without any buffering" during live TV and VOD.
AdEase also could circumvent "most ad blockers", according to the two vendors.
Switch's COO and product head Mark Wilson said: "Delivering targeted ads on live linear OTT (over-the-top) feeds for sports and live entertainment can be challenging, especially from a user experience, accuracy, and scalability viewpoint. Using the traditional methods of inserting mid-roll ads on the client-side causes buffering and latency, and can allow the user to block those ads.
"This partnership means our broadcast clients, already using our AdEase product, can – at any stage – decide to deliver targeted ads in real time via SSAI (supply-side ad insertion), in a given ad break, via the SpotX platform, including live broadcast", Wilson said.
SpotX's ANZ country manager Christopher Blok added: "Addressable advertising now sits at the forefront of broadcasters' thinking, while server-side ad insertion, particularly for live simulcast, is a critical element for them."
TagsAd TechAdvertiserAgencyAPACAudienceAustraliaChinaIndiaMedia SpendProgrammaticPublisherSoutheast AsiaTVVideo