Publicis In Latest Round Of Consolidation With Purchase Of Mobile DMP RUN
by Ronan Shields on 28th Oct 2014 in News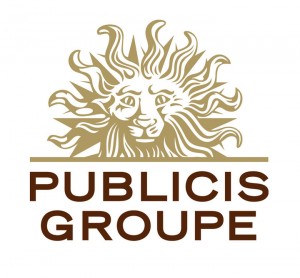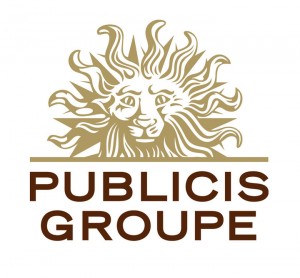 Publicis Groupe is continuing its transition to become a digital-first, cross screen outfit with the purchase of mobile-focused data management platform (DMP) RUN for a publicly undisclosed fee. 
The deal announced today (28 October) comes as the France-based media giant (which houses agencies such as DigitasLBi, Starcom MediaVest, and Vivaki) pursues its aim of booking at least 50% of revenues from digital by 2018, and is just the latest in a long line of consolidation announcements in 2014. it also comes hot on the heels of the heels of Publicis purchasing 20% of Israeli ad network Matomy for £40m earlier this month.
Publicis claimed the RUN platform (which has diverse datasets from several sources including mobile operators, ISPs, and feeds into a cross screen DSP for media buying) will be aligned with media agency Starcom MediaVest.
RUN will retain its name and its DMP services, which also include behavioural, CRM, and demographic data, will also be made available to sister agencies including ZenithOptimedia, DigitasLBi and Razorfish.
In addition, Publicis' VivaKi will also leverage RUN's DMP and demand side platform (DSP) technologies across the Publicis group to further enhance its Audience On Demand (AOD) media buying platform.
RUN operates in 50 countries and is headquartered in New York City, USA, with Laura Desmond, Starcom MediaVest Group, global CEO, claiming the deal enabled the company to better transition to conducting mobile-focused campaigns.
She added: "The role of the agency has changed. We are no longer negotiating on traditional currencies. We're negotiating on data and technologies. RUN provides the opportunity to break down walled gardens of data across all screens and devices to become a real, meaningful differentiator in how we service current clients and beyond."
Marco Bertozzi, VivaKi & AOD, president, client services, North America, is due to speak about the evolving nature of the agency trading desk model at next week's ATS New York where he is set to engage in debate with WPP's Xaxis CEO Brian Lesser.  
Publicis' digital moves
Publicis' most recent financial filings highlighted its gains in the digital marketing sector, despite organic growth not meeting its earlier expectations, with digital now accounting for 42% of its €1,748m revenue, up 9% year-on-year during the period.
Maurice Levy, Publicis Groupe, CEO, commented: "Very important decisions have been made, including management teams and organisation."
He added: "Our clients will be confronted with the shock wave of the digital transformation on their business models.
"We are ready to provide them with the innovative services that will drive them into the future.
"The end of this year will not be very different from the first nine months, but we are confident in our ability to deliver a good level of profitability and are working on our 2018 plan that will soon be presented to investors."
Also, the company recently reported that it was to work with AOL to provide its Vivaki outfit, as well as others within the Publicis fold, with preferred access to premium
reserved online video and linear TV inventory – including private marketplaces – and non-reserved video environments through AOL Platforms.
Stephan Beringer, VivaKi CEO; and AOD, global president, said: "Just two years ago, there were 54.7 million connected TV users, and that number will more than double in 2014.
"That's why our partnership with AOL is so valuable: It requires true collaboration to deliver value for consumers and advertisers by creating a video marketplace that wins the attention and engagement of the consumer."
Publicis' participation in the deal builds on its unveiling of the Publicis Groupe Always-On Platform last month at the Dmexco conference in Germany – a partnership with Adobe. This partnership will see Publicis use Adobe's stack to help improve marketing attribution, and automation, plus improve data sharing capabilities across the group across all channels.
More to follow
AdvertiserAgencyAnalyticsCross-ChannelDataDigital MarketingDisplayDSPEMEAMedia SpendMobileTargeting