The Programmatic Pathway: Looking to the Past to Predict the Future
by Ronan Shields on 30th Mar 2015 in News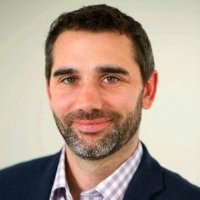 Programmatic is transitioning from the latest buzzword to becoming a dominant force in mainstream media buying, but to successfully move forward the industry must first look back at lessons learned, argues Tim Webster, The Exchange Lab, co-founder and CSO.

Programmatic adoption is evolving rapidly and the UK's first programmatic market study predicted that nearly half (47%) of display advertising would be traded programmatically in 2014, almost doubling from 28% in 2013. As the programmatic marketplace matures, it has shaken its early associations with low-cost remnant inventory and is evolving alongside the core values of the advertising industry – premium inventory and trusted relationships. Early adopters, such as Kellogg's, are seeing impressive results and channels including mobile, video, and social are increasingly being traded programmatically. The last bastion of the media landscape to join will be TV, following pressure from marketers and agencies to align with broader media trading patterns.
So, what lies in store for the various models of programmatic trading and what are the key learnings we must consider moving forward?
Demand side platforms (DSPs)
DSPs – initially a core interface for advertisers to buy inventory in different exchanges – have evolved from their initial purpose and now often categorise themselves as 'Trading Solutions' or 'Marketing Engines'. Each DSP is different and whether this unique footprint relates to inventory or technology, each has its own strengths and can serve, track, and optimise campaigns, as well as analyse data to provide detailed insights. Mobile is also expected to outpace digital display revenue this year, and increased DSP sophistication in tracking and targeting audiences on mobile devices is needed before brands will increase mobile budgets in programmatic.
Agency trading desks (ATDs)
ATDs – media buying groups working within advertising agencies – use proprietary technologies or DSPs to buy campaigns programmatically. Once dominant in the media marketplace, ATDs are losing favour with some brands due to their chosen route on cost transparency. The World Federation of Advertisers (WFA) revealed advertisers' use of independent trading desks has tripled year-on-year, while ATDs fell 15%. However, this does not signal the death of ATDs, but instead indicates the need for an evolution of structure and responsibility. Many are already taking up the challenge, with VivaKi – for example – moving beyond the trading desk model and integrating programmatic with media planning processes in all Publicis agencies.
Brand trading desks (BTDs) or in-house trading desks
Brands such as Kellogg's, Unilever, Asda, Kimberly Clark, and P&G are increasingly bringing programmatic in-house and exploring the benefits of launching their own BTDs. In addition to resolving transparency issues, brands are keen to take ownership of data generated programmatically and BTDs allow them to better control their first-party data. Cross-departmental communication is another benefit, for example, the Netflix programmatic team is able to share valuable insights with its social team. BTDs do bring some challenges, however. Experienced data analysts and traders are in high demand, and building and training a team is a considerable investment – alongside the cost of acquiring technology. There may be a point where bringing programmatic talent in-house does not make sense. Brands also need to ensure they have the ability to see the whole market and draw the right insights.
Private marketplaces (PMPs)
PMPs provide a closed programmatic environment where premium inventory is made available to a selected buyer list. Publishers are attracted by positive floor prices, better yields, and higher fill rates, while delivering impactful, high-value formats with the ability to share data. PMPs address the issues of control and brand safety that have previously prevented publishers embracing programmatic. DSPs can access PMPs through Deal IDs, once the direct sales needs have been fulfilled. However, there are still issues to be resolved to ensure there is enough competition and demand to make the model work, while still maintaining control over the buyer list.
The industry can endeavour to learn from past experiences while moving at full speed to a programmatic future. Different models suit different brands, and clients and agencies alike are restructuring to adapt to the rapidly evolving media landscape.
When looking for a programmatic partner it is important to take the time to talk to a variety of companies. Marketers must ensure their objectives and expectations are understood before committing to move forward. As with any market change, those that embrace it will prosper and those that resist will lose out as programmatic becomes mainstream.
TagsAdvertiserBrandingDataDigital MarketingDisplayDSPEMEALocationMedia SpendPMPProgrammaticTechnologyTradingTrading DeskVideo