Data Availability Can Fix APAC Lack of Programmatic Trust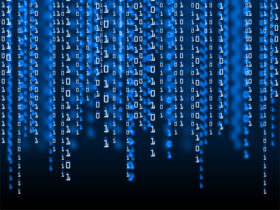 Marketers in Asia-Pacific are finding it tough to place complete trust in programmatic due to the lack of data, which can otherwise allow them to better understand the value of their customers.
Major publishers in the region remain reluctant to share their data, resulting in fewer third-party DMPs and a lack of transparency, according to Vikas Gulati, Asia managing director at Opera Mediaworks. This challenge, though, soon may be addressed as marketers look to plug the holes and viewability becomes an important metric.
In this Q&A with ExchangeWire, Gulati discusses what the next generation of programmatic platforms need to offer and how brands can resolve issues related to cross-device measurement amid the region's highly fragmented mobile landscape.
ExchangeWire: Can you highlight some key milestones in the region's programmatic market over the past couple of years?
Vikas Gulati: Programmatic in Asia-Pacific is still at its infancy stage. This is unlike more developed, and typically more homogenous, media markets in the West, which generally have access to larger pools of existing data and supporting programmatic ecosystems that encourage early adoption. Having said that, the adoption of programmatic in this region is on the rise. At Opera, we're seeing programmatic sales on our platform grow 86% year-on-year, indicating that clients are moving away from their traditional IO-based business and understanding the value proposition of programmatic.
Today, while agencies, brands, and technology companies are all finding their feet in building technology to improve operational efficiency, they have yet to understand and make use of data that can drive a good decision about when to buy or where to buy. The way I see it, where efficiency is a great path to adoption, performance is a great path to maturity. More needs to be done to help build confidence, knowhow, and best practice across the industry to help programmatic reach its full potential in the years to come.
There still appears to be a lack of trust in programmatic, further complicated by cross-channel marketing. Why do you think that is so, and how can this be addressed?
There is a lack of trust in programmatic due to the lack of data. When you have the right data on consumers, you have the ability to fully understand their value. The lack of data in Asia-Pacific is well-known, as many large portals and publishers are reluctant to share their data, leading to fewer third-party DMPs and a lack of transparency. However, this challenge might soon be overcome as brands and advertisers are looking to improve their data-driven approach.
And, as viewability establishes itself as a metric, advertisers want to know how to find the best possible viewability rate. It is important for them to work with industry partners to measure every campaign and identify the optimum viewability percentage and lengths in-view for that product or service being advertised. Each campaign will be different and will need a different setup from ad tech vendors to achieve the optimum performance.
What has remained challenging for Asia-Pacific marketers in terms of programmatic adoption?
The promise of programmatic is to match the right user, to the right message, and at the right time through the use of data. Platform providers have been working to deliver on this; but marketers are faced with the challenge of understanding and applying that data in a manner that can drive maximum performance.
And, while the use of data to improve programmatic adoption is critical, the call for creativity still remains a challenge. Most programmatic campaigns today still run on 'the lowest common denominator' creative, such as standard ad banners. With customers understanding the value that ads bring, brands and advertisers need to push the boundaries to fully engage customers through newer, more engaging formats.
Mobile programmatic… bugbear or campaign saviour?
The way I see it, mobile programmatic is a natural evolution of the advertising world. Asia is home to 55% of the world's smartphone adoption. As consumers move across screens such as TV, laptop, and mobile, how we manage the consumer experience and engage them in a relevant way is the big question. This requires new ways of working together and collaborating around data and technology.
Understandably, any change may cause anxiety and uncertainty in the short run. Take the stock exchange as a perfect analogy. Gone are the days when trades were transacted over paper and exchanges are now digitised to give customers real-time price discovery. The use of technology is inevitable; and it's about having customers adapt to new formats and platforms.
Likewise, mobile programmatic is going to stay and needs to be part of a much broader education for advertisers and agencies to help them understand when, where, and how this evolution towards programmatic execution can benefit them and where they're exposed to new risk.
The need for metrics and measurement, especially in mobile campaigns, is consistently cited as an issue for marketers in the region. Why do you think gaps remain in this market segment?
As the industry matures, many providers or partners focus on 'softer metrics', such as click impressions, but marketers are not in the business of buying clicks or impressions. Instead, it is important for marketers to start measuring the impact of mobile on brand health and business metrics in order to fully leverage the power of mobile.
We've seen mobile-first clients in markets such as games, e-commerce, and other online-to-offline service segments leveraging mobile far more effectively, given the focus on business metrics.
How should challenges related to cross-device performance monitoring and measurement, especially in Asia-Pacific's highly fragmented mobile landscape, be resolved?
We are still figuring out how to navigate this complex ecosystem. If you look at the growth curve of this kind of technology and the maturity curve, the Asia-Pacific region is still fairly early in that aspect.
The biggest issue, however, is attribution. There is still too much focus in this region on the last click, which ignores the meaningful touchpoints with the consumer along the path to purchase. Last-click attribution also doesn't match up with business metrics, such as driving new users. While current attribution modelling is complicated, the industry is working on how to better leverage technology to make this easier. This also means opportunities for the industry. For those who get it right, it puts them in the position of tremendous competitive advantage on a cost- and performance-basis.
What does automation and machine learning promise to deliver in terms of advertising support?
Advertising automation and machine learning are very important. Gone are the days where you deal with just two datasets. With every connection made on a different device by an individual user, there is a plethora of data signals and streams coming through. The mammoth size of such data is simply impossible for any human to process; and this is why you need machine learning and automation to deliver the right message, to the right user, at the right time.
For some, automation also means potential for ad fraud and risk to brand safety. How valid are such concerns?
As the industry grows, and investment in programmatic buying doubles, there are people who will find ways to take a cut in the programmatic process. As a result, there is a growing concern about transparency. However, I think the industry is fast to respond and are partnering with the right third-party vendors to audit against ad fraud and brand safety.
The key to making programmatic more effective is to own and control your data, so you can prevent it being used directly by competitors or by trading desks that can use it to enhance the performance of competitors.
What problems would the next generation of programmatic platforms, or Programmatic 2.0, need to solve?
Previously, programmatic has been focused on operational efficiency to drive performance and lower cost per acquisition. Programmatic 2.0 is about creating meaningful connections by bringing the right data into the programmatic ecosystem. This means leveraging the right data infrastructure to make the most of data, including first-party data.
It is also about speaking the right language to marketers, sitting down and saying: "Tell us what metrics are important to you that impact your business, and how we can work to deliver on it." In this manner, programmatic vendors such as ourselves become a partner and an important part of the business equation.
What needs to happen for these developments to come to fruition?
Marketers and advertisers should take a proactive approach to clearly articulate their core business metrics and target audience so they can fully tap the power of programmatic. Key to this is understanding the type of data used and metrics that are suitable in their programmatic strategy.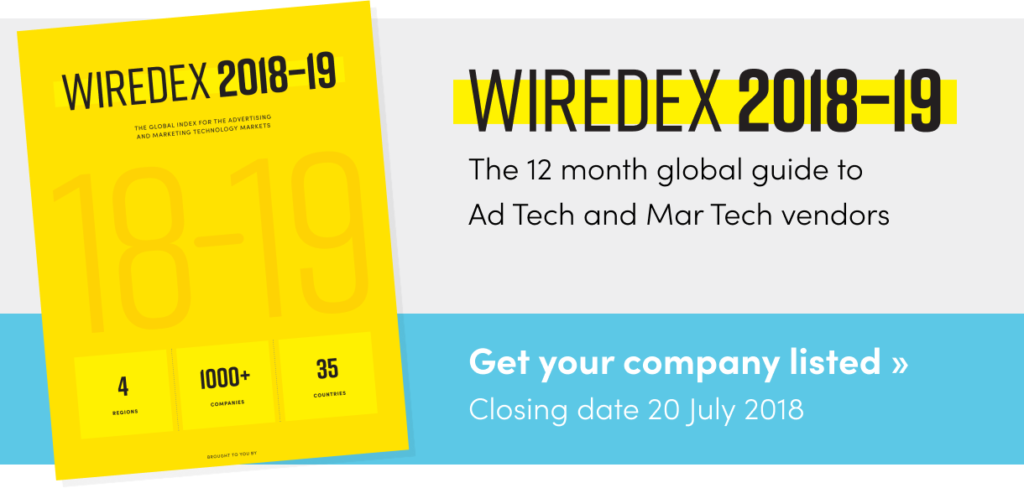 TagsAd FraudAd TechAdvertiserAnalyticsAPACCross-ChannelDataDMPMeasurementMobileProgrammaticPublisher