Oracle's Laura Ipsen on Consumer Experience & Data Overload
by Rebecca Muir on 7th Feb 2017 in News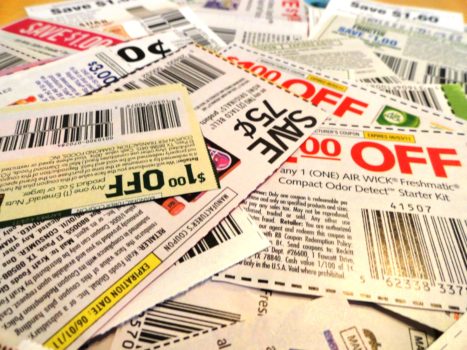 Oracle's Marketing Cloud offering has evolved rapidly following a string of acquisitions over the last five years: Eloqua, 2012; Responsys, 2013; BlueKai and Datalogix, 2014; Maxymiser, 2015; and AddThis & Crosswise, 2016. In August 2016, Laura Ipsen (pictured below) moved from Oracle's Global Industry Solutions Group (technology solutions for retail, financial services, utilities, public sector, etc.) to Oracle Marketing Cloud as SVP and general manager, replacing Kevin Akeroyd, who left the company.
During an interview at Oracle's Modern Business Experience event (1 February, 2017), Ipsen shared her (refreshingly honest) opinions about consumers' expectations of advertising, data overload, and the relationship between ad tech, martech, and media agencies.
Innovation
As consumers adopt evermore innovative technology, their behaviours and expectations change. These changes provide an opportunity for marketers to deliver more meaningful campaigns. Data gleaned from user behaviour allows marketers to deliver "personalised messages, not just in real time, but when consumers are interested in engaging", explained Ipsen.  
"Retailers sending out billions of emails can either send more of the same – or they can fine-tune the content and images they are sending and the types of offers."
Ipsen describes how a retailer now has the data to understand the tipping point at which a consumer is most likely to respond to an offer. For example, "a 20% reduction in price may be compelling enough for me to make a purchase; however, for others, the offer may need to be 50% off". It comes down to "understanding how I buy and how I interact", said Ipsen.
"Devices I own, or devices I see" was a phrase used by Ipsen that eloquently explains the transformation of out of home (OOH) advertising.
"Artificial Intelligence (AI) and the Internet of Things (IoT) already play a huge role in the lives of consumers, whether they realise it or not", she said before posing the question: "Are marketers ready to embrace these technological developments in their marketing strategies?"
"In airports there is a captive audience, if marketers mix IoT data, iBeacons, and mobile targeting – an adaptive intelligent mix of data and tech – they can know in real-time when a consumer walks past a shop in the airport and deliver a personalised offer to that consumer's smartphone as they walk past."
"We're not there yet," said Ipsen, but "finding new channels to engage is really compelling."
The chicken & egg scenario
Ipsen also discussed which comes first – loyalty or rewards? Let's consider two scenarios: Laura and I are shopping in store A, Laura is a regular customer and is part of a loyalty scheme, but I have never shopped in store A. In order to entice me, the store offers me 10% off all in-store and online purchases today. This is great for me, but what about Laura?
Alternatively, what if Laura receives an offer and I don't? Do I want to shop at store A regularly in order to receive rewards, or am I offended? (More likely, I ask Laura to make a purchase for me and the brand collects this information and attributes it to Laura's profile).
Anyone reading this will understand that what is happening here is a trade off – discounts for information, carefully calculated against a personalised price-cliff. But what about your average Joe or Jane Bloggs? Do they understand? Will there be a consumer backlash? Can brands afford to offer discounts to everyone?
Ipsen argues: "It's part of the market today – not everyone gets offered the same mortgage rate from the same company."
The challenge is the disparity between how much you can capture online compared to in real life. Consumer identification in space (location) and time allows marketers to match up what is happening on and offline. Over time, brands will be able to relate to people in that way through technology, creating a rounded and engaging experience.
Data overload
We know that data that is collected is not always used in campaign planning or optimisation. Ipsen offers the following advice to CMOs:
- Have a clear framework of how you're going to collect, use, distribute, and save data
- Understand the compelling business issues and associated issues that will deliver ROI
- Less, well-orchestrated data is better than lots of poor-quality data
- Have a framework for engagement and how to drive customer value
Convergence of marketing & advertising tech & the role of the media agency
Discussing the convergence of ad tech and martech Ipsen said: "In the market, there has been a conflict perceived between ad tech and martech companies." Often the story told is that ad tech wants to be more like martech. Ipsen argues "they're both becoming more like each other and more intersection is a good thing for our customers."
Countering the argument that the role of the media agency is diminishing, Ipsen said: "Smart media agencies will find new ways to offer value. The business will evolve." No one can predict exactly what this is going to look like though. It will be interesting to see if agencies battle for differentiation, or seek to ensure they match up to their competitive set. 
Agencies will have to "test new concepts that they could not before" said Ipsen. She cites artificial intelligence (AI), IoT, virtual reality (VR), and chat apps as areas media agencies will need to become savvy in.
Will Oracle move into the media buying space?
When I asked Ipsen whether Oracle will follow Adobe and move into the media buying space, she said: "I'm not going to comment on what we will invest in because things are always in flux."
Ad TechAgencyBrandingDigital MarketingDMPDOOHExchangeIoTLocationMartechMobilePerformanceProgrammaticTargetingThe Wire