India Needs Standardised Metrics for Digital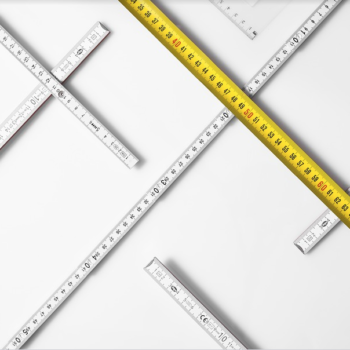 Traditional media may still dominate in India, but this will evolve and ad tech companies have to start creating products and metrics that work across multiple screens.
Advertisers in India were projected to spend most of their budget on traditional media, with TV accounting for 39.3% of overall ad spend last year, according to eMarketer.
This, however, would change and ad tech companies would have to develop products and metrics for multi-screen environments, said Shamsuddin Jasani, managing director for Isobar India.
In this Q&A with ExchangeWire, Jasani noted that India still lacked a standard metric for digital, with various organisations touting their own offering. He also championed the importance of data in better understanding consumers, especially at a time when expectations constantly were evolving and the traditional way of segmenting audiences no longer worked.
ExchangeWire: What are key challenges Indian marketers face this year? And how should they work to resolve these?
Shamsuddin Jasani: I think the Indian market is going to be one of the fastest growing markets in the world. At the same time, we embrace technology very quickly as Indians and sometimes leapfrog technologies. The biggest challenge for marketers is going to be how to really connect all media and how to react to the ever-evolving digital medium. Speed is going to be important in today's age.
Another big challenge we face is the ad fraud and viewability menace, which we need to curb as an industry.
What role do ad tech vendors and agencies play here?
I believe now, more than ever, is the time clients need agencies to navigate this complex world of advertising. Consumers have evolved and are consuming more and more varied content. The old way of segmenting people is dead. Each individual is different and we now have data on how each individual consumes and behaves.
Ad tech companies that offer solutions using artificial intelligence (AI) and machine learning, and those that are able to accurately deliver the client message to the right individual, are going to succeed. Agencies that use these to offer great solutions to clients will win the day.
Traditional media still drives most of India's ad spend. How can the ad tech industry better convince marketers to invest more ad dollars in digital?
Yes, traditional media still dominates in India, but this will change. Ad tech companies need to increasingly create products and metrics that work across screens.
Another thing we need on digital is a standard metric. Right now, everyone worth their salt has their own metric. We need better standardisations on digital.
How would you describe the adoption of programmatic in India? Where do you see further areas of growth and/or development?
The adoption of programmatic has been a little slow in India. There was some stigma attached to programmatic in the initial days, which slowed down adoption. However, I believe 2018 is the year programmatic will really gain momentum. We have just scratched the surface of what programmatic can do for us. I believe that with better data, combined with AI, we will be able to drastically improve efficiencies in all mediums, not just digital.
I also see programmatic going across TV, outdoor, and digital radio, and will be the main mode of planning and buying as we move towards 2020.
What are marketers, as well as ad tech vendors, still getting wrong with regards to programmatic deployment?
The biggest thing I feel both ad tech and agencies are guilty of is not really showcasing the huge potential of programmatic. Achieving this, coupled with the need to make it easy for people to understand, will lead to a success.
How would you like to see the role of agencies in India redefined in 2018?
We need to be closer to the clients' business than ever before. That's what we are doing at Isobar. The marketing KPIs (key performance indicators) are hygiene. We need to work with clients on how we can make a difference to their brand and, ultimately, to their business. I feel we are primed to be able to do that.
As an agency, we understand the consumer, how to reach out to them, and in what context. We also are able to create the right messaging and the right environment for the brand. I think it's time we take these capabilities and work with our clients to make a difference to their business. We already are doing this with some clients in India.
What three technologies would you like to see further developed and adopted in India this year?
Blockchain and how it can be applied, especially in managing fraud on digital space, is going to be one thing I would like to see.
Second, the entire AR/VR (augmented reality/ virtual reality) space is going to explode. And finally, AI. This year we will see AI, machine learning, and automation take centrestage.
What are Isobar's priorities and goals for India in 2018?
For us, 2017 was focused on brilliant basics; 2018 is time for taking some risks. Our focus now is to use our capabilities as a full-service agency to be able to really make a mark on our clients' business.
The work that most digital agencies are tasked with in India is mostly tactical and executional in nature. We have embarked on a journey where we are helping clients on their digital transformation and, in 2018, we also look to add great value to our clients' e-commerce needs and help them prepare to eventually capitalise on the e-commerce boom in India.
Ad FraudAd TechAdvertiserAgencyArtificial IntelligenceCross-DeviceDigital MarketingecommerceIndiaMeasurementProgrammaticViewability