Almost Half of ANZ Marketers See Traditional Paid Ads as Overrated; China to See Biggest Ad Spend Boost from World Cup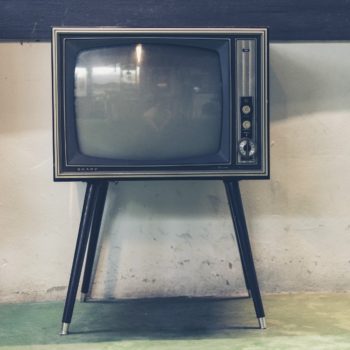 In this weekly segment, ExchangeWire sums up key industry updates on ad tech from around the Asia-Pacific region – and in this edition: Almost Half of ANZ Marketers See Traditional Paid Ads As Overrated; China to See Biggest Ad Spend Boost from World Cup; Ogilvy AUNZ Leaves Global Group & Rebrands; Isobar Introduces Voice-Enabled Mobile Banner in India; IDOOH Puts Ads in Vietnam Taxi Fleet; and WPP ANZ Unveils Research Panel on Qantas Customer Insights.
Almost Half of ANZ Marketers See Traditional Paid Ads as Overrated
Some 40% of marketers in Australia and New Zealand think traditional paid advertising, such as print, outdoor, and broadcast, is the most overrated marketing tool.
In comparison, 12% believe the same is true for online paid advertising, revealed HubSpot's 2018 'State of Inbound' report. Some 76% tapped inbound marketing as the primary marketing tactic, but generating traffic and leads were top concerns for marketers.
In terms of inbound marketing initiatives, 62% prioritise growing SEO, while 55% each prioritise content creation and marketing automation. Some 69% are confident in their marketing strategy.
James Gilbert, HubSpot's Asia-Pacific director, said: "We're seeing an interesting shift in the way marketers reach their audience. Ad spend is increasing, but budgets are moving away from traditional paid mediums and we're seeing greater diversity in media channels being used. It's replicating the way consumer habits have changed.
"Marketers today are investing more in video channels, professional networks such as LinkedIn, and messaging applications like Facebook Messenger, in a bid to reach customers and prospects where they prefer to be online."
China to See Biggest Ad Spend Boost from World Cup
The upcoming FIFA World Cup will churn an additional USD$2.4bn (£1.79bn) in ad dollars globally, with China expected to see the biggest boost.
In fact, the Chinese market is estimated to clock an extra USD$835m (£622.6m) in ad spend during the football tournament, accounting for 1% of the country's overall ad market, according to stats from Zenith.
The agency group noted that advertisers in China have been aggressively bidding to establish their connection to the sport, with some who initially had planned to reduce their spend on TV now deciding to increase their budget to ride on the World Cup wave.
Zenith said: "For brands in China, this will be the most important World Cup yet, despite the absence of the Chinese national team."
Its projections looked at the net amount of additional ad dollars that would be generated, assessing extra budget from advertisers looking to engage audiences during the sporting event, as well as decreases in spending from those who wished to avoid the more competitive one-month period.
The World Cup is expected to pull in a global TV audience of 3.5 billon across 200 countries, and during a season when TV consumption is usually low. According to Zenith, the football tournament also attracts audiences that are difficult to reach on TV, specifically, upmarket and mobile consumers.
Furthermore, because matches will take place at timezones where they will be asleep, 40% of addressable audience will turn to alternative platforms to view matches, such as snippets of the games on social media. This platform will play a greater role in facilitating World Cup viewing, though in 'moments' rather full matches.
Zenith's head of forecasting and global intelligence director Jonathan Barnard said: "The World Cup provides a reliable boost to the global ad market every four years, and will be responsible for 10% of all the growth in ad dollars this year. This year's tournament will showcase the brand-building powers of both traditional television and social media."
Ogilvy AUNZ Leaves Global Group & Rebrands
The PR agency has separated from its global network and established itself as a separate entity within WPP AUNZ.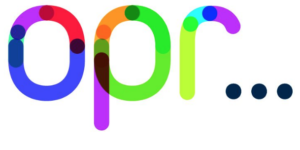 It also rebranded to 'opr', which it says acknowledges its Ogilvy heritage, whilst charging in a new direction that underscores its aim to "lead the Australian marketplace in terms of capability and results".
opr CEO Richard Brett said: "As we evolve the agency, we have thought hard about our purpose and what we do best for clients. Our new strapline 'believability is our business' reflects the importance of truth and factual storytelling in the era of fake news and 'alternative facts'."
The agency noted that the new brand will remain the preferred public relations partner to Ogilvy in Australia and continue to work with the Ogilvy PR's Asia-Pacific network to support a group of clients.
opr's other brands (Pulse, Howorth, and Parker & Partners) will continue to run as specialist divisions, whilst Ogilvy PR Health will be renamed 'opr health' and Ogilvy Impact will rebrand as 'opr Employee Experience'.
Isobar Introduces Voice-Enabled Mobile Banner in India
The Dentsu Aegis Network's digital agency has rolled out voice-enabled mobile banners for Godrej Security Solutions (GSS) in India.
Isobar India said: "While visual communication has been at the helm of most campaigns, audio has the power to break through the clutter, especially when it has an emotional angle and an intimate message that needs to be conveyed." For example, the agency said it created a Mothers' Day digital video for GSS, focusing on audio.
It added that the ad needed to enhance and capture the bond between the mother's voice and her child's reaction. So, it created a voice-driven ad banner that was executed on a mobile device.
It then placed the banner on parenting and youth-centric mobile apps and mobile websites, instructing users to help the mother put her child to sleep. By saying 'mummy' into their devices, these users would make the mother appear and sing a lullaby. They also were asked to share their favourite moments with their own mothers for a contest.
According to Isobar, the ad clocked an engagement that was double the average rate of 2% and registered more than 1,200 submissions within 24 hours. The ad generated almost a million impressions within three days, clocking a 2% click-through rate.
Isobar India's vice president Shekhar Mhaskar said: "What better way to do it than striking an emotional chord with the audience. [...] And, even better, when it leads the film through its story brilliantly with an interactive intervention on the mobile phone, using voice as the medium of engagement."
Dentsu Aegis Network's Asia-Pacific chief strategy and innovation officer Arvind Sethumadhavan, urged marketers to "recognise the power of voice activation beyond devices".
He added that the agency group earlier this year launched the VoiceLab in Singapore to provide a facility, alongside Google, that looked at the "new vocal relationship" between humans and machines to jointly create experiences for the voice-enabled customers, Arvind said.
IDOOH Puts Ads in Vietnam Taxi Fleet
IDOOH International has inked a deal with Vietnam's largest taxi network, Mai Linh, to roll out 5,000 of its out-of-home (OOH) in-ride tablet screens.
The deal would see an initial deployment to 1,000 taxis by year-end, with another 4,000 vehicles across 50 cities to be suited up next year.
The 10-inch screens would deliver entertainment and information content and support e-commerce capabilities.
IDOOH Group CEO Mark Forsyth said: "Emerging economies like Vietnam are important for us and this partnership […] is an opportunity for us to grow our regional network of in-vehicle screens. We look forward to working with them to transform the in-taxi passenger experience and provide brands with an opportunity to reach a growing middle-income segment through our intuitive media technology."
The deal marked IDOOH's third in the region, where it also inked an agreement with Micab Philippines last month and ComfortDelGro's outdoor advertising unit, Moove Media, in Singapore in April.
Citing figures from MAGNA, IDOOH noted that OOH ad revenue is projected to climb 3-4% annually to hit USD$33bn (£24.61) by 2021. Digital OOH today accounts for 5% of the overall global OOH inventory. However, it contributes 14% of total ad revenue and this is expected to increase to 24% by 2021.
IDOOH said: "Digital OOH is a key growth driver, as digital screens have allowed OOH advertisers to penetrate niche environments to reach the young, urban population that might otherwise be difficult to achieve through traditional media."
WPP ANZ Unveils Research Panel on Qantas Customer Insights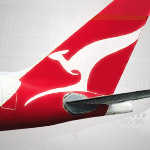 The media agency's Data Investment Management Group (DIM) has launched a new panel management service, called 'Research Profile', offering insights to help businesses better understand consumer behaviour and support their marketing strategies.
Specifically, the research panel would support Red Planet, a data marketing business under Qantas, which extracted customer insights from its frequent flyer programme.
DIM CEO Rob McLachlan said the panel had helped push response rates at "significantly above industry averages" for the airline.
McLachlan said: "The Research Profile/Red Planet partnership is a significant opportunity for businesses seeking to clearly understand the attitudes, wants, and needs of Australian consumers and businesses, therefore allowing them to make informed business decisions and ultimately deliver greater marketing effectiveness."
The Red Planet research panel comprised a cross-section of 12 million members of Qantas' frequent flyer programme who opted to receive and complete market research surveys, in return for Qantas Points.
Red Planet's executive manager Vaughan Chandler said: "The key differentiators are its scale and connection to rich insights that provide businesses with unique opportunities for highly targeted sampling in their research and the ability to find insights that are representative of Australia's population.
Ad TechAdvertiserAdvertisingAgencyAnalyticsAudienceAudioAustraliaChinaContentIndiaMedia SpendMobileOOHSingapore