Coupang Go Public in the US; Microsoft in Talks Over $10bn Discord Acquisition
by Grace Dillon on 26th Mar 2021 in News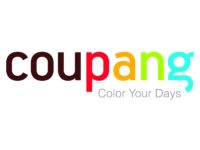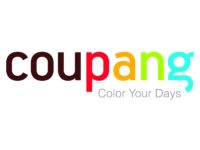 In this weekly segment, ExchangeWire sums up key industry updates in ad tech from around the globe. In this edition: Coupang, "the Amazon of South Korea", go public in the US; Microsoft are reportedly contemplating buying Discord for USD $10bn; Google postpone testing FLoC in Europe over fears that the solution breaches GDPR; and Roku launch their own advertising brand studio.
Coupang, the ecommerce company dubbed "the Amazon of South Korea", have made their debut on Wall Street. The business's initial public offering (IPO), filed last Thursday (18th March), saw Coupang garner the second-largest tally for an Asian company after that achieved by China's Alibaba Group in 2014.
Shares of the company started trading at USD $35 (£25.24) per share, rising 41% to USD $49.25 (£35.51) by the end of the day. The increase in share value brings the total generated by the IPO to USD $4.6bn (£3.3bn), boosting Coupang's overall value to around USD $85bn (£61.3bn).
Founded by Bom Suk Kim in 2010, Coupang has become South Korea's most popular online retailer, promising rapid deliveries at no additional cost. However, the firm face stiff competition from the country's conglomerates, called "chaebol", who are giving chase by developing their own delivery networks. Coupang have also found themselves accused of employing poor labour practices and maintaining unsafe working conditions after the deaths of several of their warehouse and delivery workers.
Yet Coupang, whose name is derived from combining the English word "coupon" with the South Korean celebratory term "pang", appear undeterred. Kim sums up the company's ambition as "Our mission is to create a world where customers wonder, 'How did I ever live without Coupang?'". As top dog in one of the world's fastest-growing ecommerce markets, Coupang could well be on-track to achieve just that.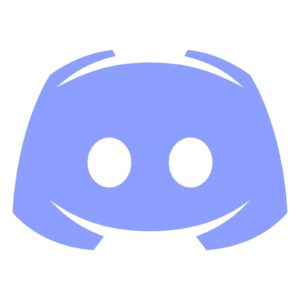 US tech giant Microsoft have reportedly entered talks with Discord over buying the gaming-centric chat service. According to sources close to the matter, Phil Spencer, head of Microsoft's Xbox gaming unit, is leading discussions over the prospective acquisition.
The Bill Gates-founded company are not the first to consider purchasing the popular gaming software, with Amazon and Epic Games also reportedly hoping to add Discord to their respective arsenals. The interest from multiple suitors is believed to have pushed the instant-messaging platform to eye a sale worth at least USD $10bn (£7.3bn).
Whilst there's a hint that a sale could be on the horizon, with the company having entered into an exclusive acquisition discussion with one company, sources say that Discord would be more inclined to file an IPO than to pursue acquisition. Despite boasting 140 million monthly users and 2020 revenues of USD $130m (£94.4m), Discord is yet to turn a profit, and is currently valued at USD $7bn (£5.1bn).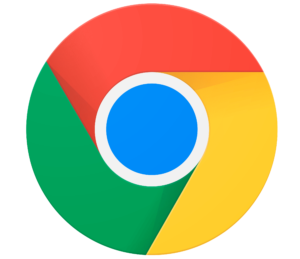 Google have announced that they will not make their FLoC (Federated Learning of Cohorts) targeting solution available for origin testing in Europe, mooting plans to trial the technology in the region this month. The decision comes amidst concerns that the method, which forms part of the tech giant's post-cookie Privacy Sandbox, violates GDPR and the ePrivacy Directive.
The move was announced at a meeting of the Improving Web Advertising Business Group (IWABG) at the World Wide Web Consortium yesterday (23rd March), where Google engineer Michael Kleber admitted that FLoC may be incongruent with EU privacy legislation. A lack of clarity over who will be responsible for controlling and processing data to create the cohorts, as well as the potential use of FLoC IDs and a current uncertainty over whether internet users can feasibly give explicit consent for how their information is used under the technology could put the cookie-replacement on the wrong side of Europe's key data laws.
Kleber's statement was later backed-up by a tweet from Chrome product manager Marshall Vale, which said that the search leader will begin a "FLoC origin trial for users in the US and select other countries, and we expect to make FLoC available for testing worldwide at a later date." Vale was keen to emphasise that FLoC will make it to Europe eventually, writing in a follow-up tweet that Google "are 100% committed to the Privacy Sandbox in Europe."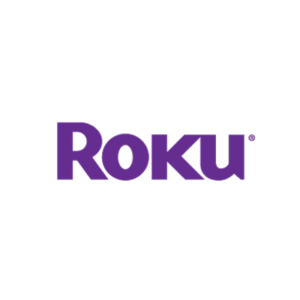 US-based streaming service Roku have set up their own advertising brand studio, which will produce advertisements and TV programmes tailored to marketers. A relatively new venture for streaming services, with only fellow streamer Hulu announcing the creation of their own Greenhouse studio in early 2020, Roku are understood have recruited executives from Snap Inc. and Funny or Die to help build the initiative.
According to Dan Robbins, Roku VP of ad marketing, the move is the product of both a "tectonic shift" of ad spend from linear TV to streaming, and the finding (uncovered in a research project undertaken by the streamer in partnership with Magna and the IPG Media Lab last year) that branded content quadrupled the purchase intent achieved by traditional video ads.
"That [finding] drove a ton of traction in [the] market, and what it really corroborated was that this is the time to go beyond the 30-second ad," said Robbins, adding that while the fallout of COVID-19 continues to impact budgets, now is "an opportunity to get really creative."
Having amassed 51.2 million active household users in their native US, Roku have already realised the sponsorship opportunity their platform has to offer, allowing brands to rent out the service's home screen as ad space. The company are expected to share more details of the venture during this year's NewsFronts event on 3rd May. For now, however, Robbins describes the studio as "an open canvas," saying "We have the largest streaming platform and we know our marketers want to innovate."
Also in the news
– The MadTech Webcast: Google Kills the Third-Party Cookie – What Now and Next?
– AdColony's Ben Holmes on Nuverse, Mobile Gaming Trends in India, and FLoC vs GDPR
– IDFA, Anti-Competition, and the Refocusing of Ad Tech
– CTV in the Nordics and Beyond: Q&A with Nordic Entertainment Network TV's Carl Petterson
– Didomi is the First European Company to Offer a TCF-Compliant Consent Management Solution for Connected TV
AcquisitionBrandsE-CommerceGDPRGoogle