Kate Clough, MRM Worldwide Regional Media Director APAC, On Media Buying In APAC And The Chinese Display Market
by Ciaran O'Kane on 3rd Jun 2011 in News 0 Comments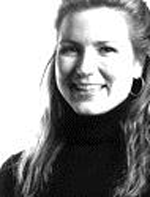 Kate Clough is Regional Media Director, APAC at MRM Worldwide. Here in an interview with ExchangeWire APAC, Clough gives an insight into the Chinese display market, the third biggest after the US and Japan.
Can you give an overview of MRM's offering in the APAC region?
MRM is a global technology-driven marketing solutions provider with clearly defined practices, including strategy, site and content development, digital media, CRM, measurement and analytics. We create, execute, measure and optimize experiences that contribute to our clients' marketing objectives and ignite passion for their brands.
The regional media team, which I manage, provides A-to-Z media services, focusing primarily on digital platforms: vertical sites/portals/networks, paid search, natural search, social media, mobile and others. The core team includes native Chinese, Japanese, Korean and English speakers, with broad knowledge of Asian markets, while the extended team, on-the-ground in key markets like Thailand and India, ensure linguistic accuracy, understanding of local trends, ties with the local media and so on.
By streamlining multi-country programs through the core HK-based team, while simultaneously collaborating behind the scenes with the extended team, we offer the convenience of a single point of contact without trading off localization. In fact, our unique approach increases the power of our programs through market-to-market knowledge-sharing.
Can you provide an insight into media buying and how it works with ad networks and publishers in China, Taiwan, Hong Kong and Korea? 
For clients who aim to achieve immediate response (e.g., cost-per-action, cost-per-sale), we work with ad networks and supplement this with directly-purchased domestic media. Generally, we find that the ad networks that offer action-oriented pricing (e.g., CPA) and the most sophisticated targeting capabilities in these countries, originated in other markets and unfortunately, still have relatively poor penetration into local, in-language media. This is the reason for the two-pronged approach.
For clients who are trying to build their brand (awareness, perception), we almost always buy directly with publishers, because ad networks do not offer us enough control over placement or inventory distribution across sites (to achieve reach/frequency goals) and rarely offer unique ad formats or innovative creative opportunities, all of which are critical to capturing interest and building long-lasting associations.
What does a typical media plan look like for your brand advertisers?
Each media plan is completely customized, based on a client's objectives, target audience and other factors. Our media plans most often include, but are not limited to, vertical sites, portals, ad networks and/or paid search.
If the objective is to build the brand, we pay careful attention to context, interests and mindset. Placements are very specific and ad formats are unique and innovative. A lot of time goes into planning; to co-develop interesting opportunities for our clients, with our publisher partners.
If the objective is to drive immediate action (registration, sales, etc.), then we'll often negotiate action-oriented pricing (e.g., cost-per-action) and work closely with these partners to optimize aggressively, since they too have a vested interest and accountability for achieving tracked, quantifiable goals.
As a buyer, are you doing a lot of behavioural targeting or re-targeting?
In some markets, we use cookie-based technology to segment and re-target in a wide variety of ways. For example, we will target consumers based on historical searches or content viewed, as well as re-target consumers who have interacted with our clients' content, but dropped out of the conversion process at some point. Additionally, we use cookie information to cap frequency, to deliver messages sequentially and to cross-sell, up-sell or otherwise maintain interest in the brand.
In other markets, the few companies who have been offering sophisticated, cookie-based targeting have not yet achieved significant reach to domestic audiences within their networks. These are companies that started elsewhere and are starting to drum up business in Asia, with a network of majority international (English-language) sites, in advance of establishing a local network. Without scale, these offers are less attractive.
Do your media buying strategies vary across the different markets? 
While our media choices are quite different, buying strategies are not. We review proposals from sites, then collaborate with them to increase the quality of the proposed plan, while simultaneously negotiating price. Many agencies do not take the time to explore opportunities beyond those initially suggested by a potential partner. They accept or reject and jump straight to negotiating price. Oftentimes we find that by working together we can develop a far more effective plan.
How does online consumer demographic and behaviour differ in China to other markets?
The online audience is quite young with the vast majority of the online population under the age of 35. The usage mirrors this significant difference, relative to other markets. Popular activities are more leisure-oriented (social networking, instant messaging, gaming, etc.) and education is also big. Chinese also engage with many social platforms and activities, which resemble the big international platforms (facebook, twitter), but are home-grown versions (renren, weibo).
How does buying for brand vs direct response campaigns differ in China to the rest of APAC?
Cost-per-day is still a popular pricing model, which can make projecting direct-response program outcomes tricky, prior to testing a new partner. To minimize risk, we start new relationships with small allocations and once we can view the efficiency of the effort, leveraging third party tracking platforms, the pricing model becomes a non-issue. We have a better understanding of what we are getting for our budget and can adjust.
This pricing model is frustrating when purchasing media for a brand-building program because impressions are not guaranteed. Planning tools such as iResearch and comScore can help to estimate impressions, as well as reach and frequency, if we are purchasing run-of-site and sometimes even run-of-channel, but accuracy is significantly compromised if highly specific placements are purchased, since site traffic is not measured with this level of granularity. Essentially, the only thing an advertiser knows is that thier ad will appear on a page at a certain time. The value of the exposure is difficult to assess.
How much inventory and price transparency is there in the marketplace?
There is not transparency. Rate cards exist, but are generally meaningless. Rather than rely on published information, an experienced buyer will know, based on years of negotiation and partnership, the "going rates" for a particular site type and market. She will also set a maximum price that she is willing to pay, based on the projected effectiveness of a proposal, and aim below that. A solid plan for negotiating reduces spent haggling. Haggling can be a major time suck and the elimination of it through price transparency is very appealing, except to those who love the game!
We do not have any visibility to sites' inventory. To some degree then, relationship and trust is important. A good partner will be truthful about inventory and will not create a sense of urgency around securing it, unless they really feel that it's going to be sold soon, in which case we appreciate the forewarning.
Continuous, open dialogue is also important. Our partners must understand if and where we are looking to scale efforts so that they are always on the lookout for new opportunities to bring to our attention.
Has the arrival of international platforms like Google and Facebook, YouTube had much impact on media buying strategies in the APAC region?
Absolutely, in a variety of ways. First, these imports are largely responsible for introducing Asia to new pricing models, targeting techniques, ad formats and metrics. They also offer a level playing field for buyers, particularly when using auction-based pricing. They opened minds to new possibilities and the impact is evident in client briefs, agency RFPs and domestic publishers' proposals, which now reference these previously unfamiliar concepts.
Second, messages can now be developed and deployed across many countries; achieving significant reach with great efficiency. Some marketing services companies have jumped on this opportunity; now claiming to do "regional" or even "global" work, with little market-specific knowledge. There are tradeoffs; missing the opportunity to be seen as locally-relevant and to support a growing industry in these countries by using their home grown platforms. You can see this playing out on the pages of local sites, with few multinational companies appearing. This presents interesting opportunities to multinationals that buck the trend and instead, go local.
We are most active in markets where local media is still very strong; China, Korea and Japan. In fact, in China, many international platforms are not accessible; though home-grown clones have been extremely successful. You cannot be effective in these markets by sticking to international platforms alone. We aim to cultivate deep knowledge of media opportunities in all countries, consider both local and international sites, apply evaluation criteria and select those which we project will perform best.
What recent changes in the landscape have you seen regarding APAC publishers and pricing models?  Are ad impressions still being bought on a Cost Per Day? 
Many publishers will now sell media on a cost-per-thousand and some will consider cost-per-click or cost-per-action, though with some trepidation due to their lack of control over creative and the site-side experience. We've invested significant time in creating rules of engagement that reduce risk for both parties. For example, we suggest a test period with minimal investment, after which the publisher, having seen our click-through and conversion-rates, suggests an action-oriented price (CPC, CPA), which we can accept or reject.
If the offer is competitive, the scale of the resulting agreement can be huge, since clients will pour money into a channel that delivers a favourable ROI.
There are still many publishers, particularly in China and Korea, who sell ads on a cost per day, week or month. It's clear though, that they are hearing agency gripes about this, since they are now providing estimated (though not guaranteed) impressions.
The major portals are so attractive to buyers in these countries that they may not feel pressure to evolve to more flexible, advertiser-friendly pricing models. However, by upgrading inventory management systems and opening their minds to new ways in which they may cooperate with advertisers, smaller publishers may increase their attractiveness to advertisers and agencies…it works for us!
What kind of trends are you seeing in the Chinese display market?
Mobile internet usage is increasing, as is screen size (tablet, mobile), so better display advertising opportunities are developing to help marketers use the platform more effectively and at scale. This includes the development of more compelling creative opportunities, easier methods of purchasing and deploying campaigns via mobile ad networks and increased sophistication in tracking. With these improvements, display allocations are likely to start shifting toward mobile.
We also see an increase in use of the web for more utilitarian purposes (vs. entertainment and socializing), such as managing finances and booking travel. This presents new opportunities for reaching consumers. However, aptly named "crazy ads" are not likely to be welcomed in these environments. For this reason, and others, we're seeing increased usage of rich media that are less intrusive, but extremely engaging.
Last, consumers are spending large quantities of time on Tudou and Youku, which greatly increases inventory for branded videos, finally allowing for distribution at scale. The videos are contextually-targeted, and since they play just prior to the selected video, they reach an at-attention audience.
TagsAdvertiserAgencyAnalyticsAPACChinaDataDigital MarketingDisplayGoogleMeasurementMedia SpendProgrammaticPublisherTargetingTransparency