Should Five Seconds Be the New Ad Viewability Standard?
by Ronan Shields on 17th Mar 2015 in News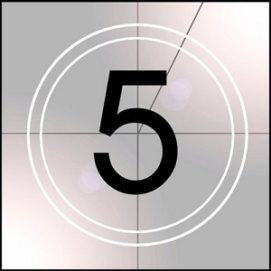 Viewability. It's one of they key issues facing the online advertising industry, as brands – wary of getting scammed – ask for ever-increasing levels of transparency; with oil giant Shell now asking for FIVE TIMES the industry standard before it pays for online ad space.

The IAB has attempted to lead the way, brokering an 'industry-wide consensus' that a viewable ad is one where 50% of the creative was served on screen for one second.
However, one of the world's most recognisable brands now wants five times that amount before it shells out (pun intended).
The disclosure was made at the IAB RTA (real-time advertising) conference last week, where Americo Campos Silva, Shell International Petroleum Company, global media manager, (pictured right) told delegates he wanted to see significant improvements in the ad tech space, especially when it came to whether or not his brands' ads were seen by a human being, where exactly his ads were seen.
This echoed the sentiments expressed earlier in the day by Nestle's digital lead Gawain Owen, who implored his peers to ask their programmatic partners to insist upon log-ins, in a bid to further help shore-up transparency, before memorably pointing out: "Robots can't buy Kit Kats!"
Shell, which is predominantly a brand advertiser, is equally excited and concerned about programmatic advertising; and, to ensure value is being supplied, it is insisting that publishers and ad tech players alike demonstrate value on their media plans.
'Buying ads is just like investing in the stock market'
During his presentation, Campos Silva, said: "Of course programmatic is important to us, but what is also important to us is brand safety and transparency. I don't like the word 'arbitrage', to be honest. In terms of viewability, it is an amazing picture that we see.
"What we see from the IAB [in terms of what is a viewable ad] is that the ad has to be seen for a second, but clearly this is not good enough, at least for us. For us, we want to be seen for at least five seconds. I prefer this to the IAB definition [of what is a viewable ad].
"What we have seen through tests with different programmatic suppliers is that there is a correlation with the use of programmatic and decreased levels of viewability. Maybe this is just in our case, but these are our findings."
Campos Silva added: "I don't accept 'one second' any more in terms of viewability. We are now targeting five seconds for viewability, and that is our benchmark, and our goal.
"As an advertiser, I think about buying advertising the same way as I think about investing money in the stock market, and guess what, I want my ad to perform. However, the problem [with programmatic], is that you buy, but you don't know what you are buying.
"Some of our agencies (who we trust) also struggle with this," he said, adding that not all publishers are willing to accept these demands when it comes to viewability."
He then went on to point out some of the other occurrences of malpractice that had been brought to Shell's attention, such as instances of 'invisible ads' being served on a publishers' webpage, plus other instances of fraudulent traffic.
"I have one thing to say to publishers, and that is: Please don't facilitate the fraud. There are a number of things publishers can do to help fight the click farms, they just need to be more careful," he said, noting that there are a handful of publishers that are working to improve viewability standards.
Paul Gubbins, Millennial Media, head of programmatic, EMEA, (pictured right) was also in attendance at the IAB event, he points out the the IAB's guidelines are a bare minimum standard, and one that should be used as a base measure only.
He told ExchangeWire: "As a member of the IAB's Digital Trading Council, I think it's important to point out that the IAB's guidance for desktop, that an ad should only be considered viewable if 50% of the ad is served for one second, is not a best practice; it is a required minimum standard that is designed to easily eliminate fraudulent traffic. As an industry, there is of course a collaborative aspiration to ensure that traded digital media goes well beyond this minimum standard."
Gubbins also points out that further work must be done to address viewability, particularly as audiences migrate to mobile.
He added: "While the MRC (Media Rating Council) and IAB standards don't yet apply in mobile, we at Millennial Media are working with these, and other partners, to define best practice in the critical areas of brand safety, ad verification, and viewability. We believe that our proprietary SDK footprint provides us with clean, verifiable traffic that brands can trust."
Consistent measurement
For David Frew, IAB, programmes manager, (pictured left) Shell's vision of an ad being viewed for five seconds before it qualifies as 'viewable' is a possibility, but he stresses the need for a less adversarial approach to the advertising market, adding that consistent measurement is key to a more harmonious ecosystem.
He added: "The greatest efficiencies are gained through a transparent process. A five-second viewable margin could be achievable when it's reached by mutually agreed consensus between partners – the IAB guideline of 50% viewable for one second is a baseline, but there will be no one-size-fits-all for everyone; it's about understanding your audience."
Discrepancies around ad viewability promise to be one of the key hurdles for the ad tech industry to clear, with trade bodies Association of Online Publishers (AOP), the Institute of Practitioners in Advertisers (IPA), as well as the IAB lobbying their respective members to implement standards around measuring ad viewability, with a longer term goal of establishing a concise trading standard.
More recently, The IAB Europe published a white paper laying down further guidelines on viewable ad impressions to stakeholders in the digital advertising sector across the continent.
The document provides advice on viewable impressions, and also offers guidance on how to assess viewability within the context of a wider metrics portfolio, with perspectives from different stakeholders groups within the digital advertising ecosystem.
In addition, it attempts to clarify definitions on some of the terminology within the field in an attempt to bolster investment in digital advertising from brand advertisers in particular.
However, leading figures in the publishing industry are making the case to advance the conversations by applying unique metrics to different ad formats, with some parties noting that discrepancies in reporting between different ad tech vendors are still not acceptable.
Fabien Magalon, La Place Media, managing director, said discrepancy rates he observed in a recent audit of the publishing co-op members' of sites were unacceptable.
He added: "The companies that measure the viewability – in our experience – tend to score viewability on similar placements very differently. In fact, it's quite surprising just how differently they measure them sometimes."
State of Viewability Transaction 2015
In the US, the latest IAB guidelines on ad viewability, issued in association with fellow trade bodies the 4A's and ANA during December 2014, saw the grouping label 2015 "a year of transition" when it comes to "audience currency".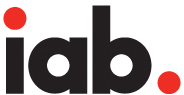 The guidelines – contained in a report entitled 'State of Viewability Transaction 2015' – state 70% as the best threshold for buyers and sellers, reiterating the MRC claim that 100% viewability is "unreasonable for advertisers, agencies and publishers implementing viewable impressions as measurement currency".
A press release issued at the time of publication quotes Randall Rothenberg, IAB, president and CEO, US. He said: "The MRC said it best – 100% is currently unreasonable. Why? Because, different ad units, browsers, ad placements, vendors, and measurement methodologies yield wildly different viewability numbers."
The report also advises that advertisers should continue to be billed based on the number of served impressions during a campaign, and further instructs that these should be separated into two categories: measured and non-measured.
Given the limitations of current technology, and the publisher observed variances in measurement of 30-40%, it is recommended that in this year of transition, measured impressions be held to a 70% viewability threshold.
 
If a campaign does not achieve the 70% viewability threshold for measured impressions, publishers should be willing to make good with additional viewable impressions until the threshold is met.
Such a guarantee assures that all paid measurable ad impressions will be viewable at a threshold that both exceeds the minimum standard and falls within observed variances. See more in the video below.
TagsAd FraudAd VerificationAdvertiserAnalyticsBrandingDigital MarketingDisplayEMEAIndustry InfrastructureM&AMeasurementMedia SpendProgrammaticPublisherRegulationSSPTargetingTradingTransparencyViewability