Asian Marketers Not Getting Right Support from Industry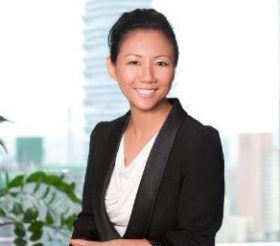 An insufficient ad budget for a vast region, inadequate support from industry players, and a media buying system that has yet to resolve key issues its predecessor also had failed to address.
These are the main challenges facing Starwood Hotels & Resorts' Asia-Pacific senior director for digital marketing, Janice Chan, who spoke candidly in a phone interview with ExchangeWire, during which she discussed her experience with programmatic and as a marketer in this region.
Some 50% of her digital marketing budget goes towards programmatic buys, primarily for performance marketing display media, and these are focused mainly on finding new customers for Starwood, as well as retargeting. "It makes our media more efficient and our dollars go further because we can retarget past customers and lookalikes," said Chan, who is based in Singapore.
However, while programmatic has provided greater efficiencies and access to wider audience segments, it still fails to resolve key issues that were also apparent in the days of ad networks, she said.
ExchangeWire: What are the key benefits you've gained from programmatic? Conversely, what have been the disappointments with it?
Janice Chan: The promise of programmatic is you can access an audience that's interested, or has been interested, in your product; and because it's an open free market in which to bid for customers, you can gain that conversion in a cost effective manner. However, there's still a lot of work that needs to be done in terms of transparency in measurement and overlaps. We've had this problem since we've had ad networks, where everyone is bidding for the same eyeballs. So, if you work with multiple exchanges, you end up having your ads plastered multiple times on the same site.
Also, because we're buying more due to the efficiency of working with exchanges and the like, we're able to negotiate better CPA deals. Therefore, from a client's perspective, it makes sense for us to buy programmatically, especially based on CPA, and there won't be any wastage since we're paying for acquisition. However, this brings us back again to the problem I mentioned, where it's the same ad targeting the same person over and over again.
While agencies and ad networks may say they can prevent this from happening, we still see the issue surfacing. That means, as a client, I need to bring in third-party companies that can verify whether our ads are showing up in the right places, to real people. That also means I'm paying an additional cost on top of ad serving to ensure my ads are effective.
What surprised me about programmatic is that it seems like the same problems we had when we were buying on ad networks are still surfacing and not much has changed. From a client's perspective, my ads are showing up multiple times on the same site and we are all chasing the same group of customers. That was supposed to go away with programmatic.
What does programmatic mean to you then?
It's the automation of bidding and buying of audiences, currently mainly for display media or video ads.
However, most of it right now is tied to publishers, and that's what frustrates me when I want to run a campaign holistically on multiple channels. You can't truly do this effectively across networks when everything is tied to networks or publishers.
Weren't agencies supposed to help manage that?
Yes, but what happens when I use multiple agencies because I can't find one that can do well across the different platforms and across all the markets in which I need to run my campaigns? I may use one for search and one for display, and right now they don't talk to each other.
That's why you need your own DMP. As a client, you're tied by the limits of the technology, agencies, and publishers and they don't work across the board. So, maybe the answer is to do everything in-house, but that costs money and it's really not the core business of an advertiser.
There are suggestions that a co-op should be established, in which publishers share non-identifiable user data with others and this then can be bundled for use by advertisers. What are your thoughts on this?
It would be nice if publishers can work together. As more and more of these companies become competitors of each other and buy more media companies, there's less transparency between the different publishers because they end up being owned by the same big names in the industry. The same thing is happening in China where the BATs (three biggest market players in China – Baidu, Alibaba, and Tencent) don't talk to each other. They're closed to each other and that's the challenge for us marketers.
As a marketer, what gaps are you seeing in the industry today that you would like addressed so your digital marketing strategy can be better supported?
I think we need an industry-wide self-policing of what the industry standard should be for ad measurement. There needs to be an agreement on how we can prevent and minimise fraud.
There also needs to be a better way to do cross-device tracking. Yes, the likes of Facebook Atlas and Google DoubleClick do offer such capabilities, but these all work differently. Some publishers allow some tracking while others don't, and it's difficult for marketers to maintain all of the different tracking tags. So, the question we end up asking is, how many do we need across the board in order to have effective tracking?
What kind of support do you expect from agencies and ad tech vendors?
From the client's perspective, we expect the agency to be the intermediary between us and the ad tech vendors. They are the ones recommending which ad tech vendors to work with and taking the initiative to update us about the latest development trends, which I don't think agencies do enough of right now.
That may be because they don't think clients have the appetite to go through much testing of new ad tech tools. They then also have to deliver results on these tools, which is risky from an agency's perspective. Also, I suppose everyone's just too busy in general to take the lead.
Overall, agencies could do better in thought leadership, such as pushing out whitepapers and publishing articles to reflect various viewpoints, especially of the ad tech market in Asia. I feel this is lacking right now, compared to the high volume that's coming from agencies in Europe and the US.
I think the role of agencies is to vet the hundreds of ad tech tools and filter down to the key ones based on what their knowledge of the clients' needs. The agency, ad tech vendor, and brand should then work collaboratively to iron out the details such as the required tests and deployment roadmap.
You focus heavily on performance marketing. Can you discuss some challenges you're facing in this space?
Most of it resolves around whether display is as effective as we think or whether we're overvaluing the returns. The question is always whether that ad has influenced someone's behaviour, or did we happen to be at the right place at the right time and that ad was given credit for it.
We recently put in multi-touch attribution and are starting to see the impact of cross-device measurement. It's early days yet, so we're still evaluating the findings and working on how we can effectively apply these to the way we buy media.
The other key challenge is unique to Asia and the sheer number of markets in this region. Performance marketing is all about efficiency. We have to buy into multiple markets that we want to have a presence in and, as a result, even if you have a sizeable budget to begin with, it can become really small when you break it up between the different Asian markets and publishers. That's when you lose your negotiating power.
This issue won't go away, because we'll always be buying into 30 different markets in this region. Our marketing spend is rising, but not significantly enough to change this situation.
On top of that, there's a language factor to consider and you need to understand the local nuances and build different publisher relationships to get a better deal in certain markets, such as China and even Korea. Hopefully, these can be mitigated with exchanges and programmatic, but that's still a few years away. These challenges are definitely less prevalent in some mature markets like Singapore, Hong Kong, Australia, and Japan, where it's easy to buy.
That leads straight into this next question: What are some unique traits of a marketer in Asia-Pacific that the ad tech industry needs to better understand?
That our budgets are really small! Publishers need to understand that. It's a very different market out here, as I've previously explained. It's a challenge in Asia-Pacific because we have so many different markets to deal with.
Think about this… if the heads of each region in a global conglomerate is given equal marketing budget, Asia will always be in a more challenging position. It consists of different languages, so your dollar doesn't go as far compared to having just one language to deal with. As it is, Asia-Pacific usually gets a smaller cut of the marketing pie – for whatever reason – than the US or Europe, and that adds to the problem. Publishers in this region really need to understand that.
It's also challenging to find one agency that that's really good in every market across Asia. As a regional head and managing different markets, I've realised that there aren't many agencies that can help you work across these markets, so you likely end up working with and having to manage many different agencies.
TagsAd NetworkAd VerificationAdvertiserAgencyAnalyticsAPACattributionBrandingCross-ChannelDataDMPExchangeIndustry InfrastructureMeasurementMedia SpendPerformanceProgrammaticPublisherSingaporeTargetingTrading Desk